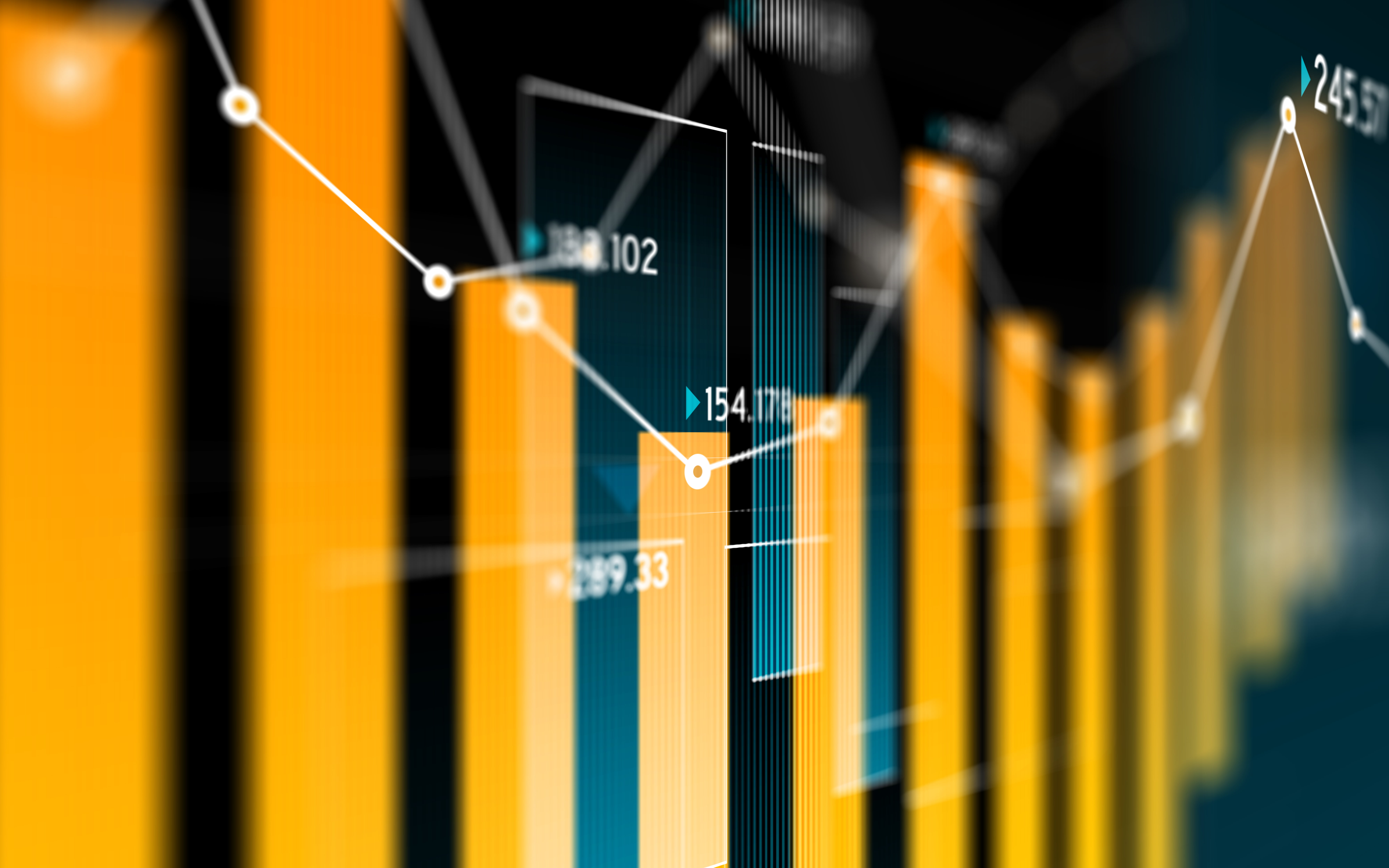 2022 forecast for major currency markets

2021 proved to be another turbulent 12 months for the world and currency markets were no exception. As you look to plan for the year ahead, we're breaking down what the outlook is for the US dollar, sterling, and the euro over the course of 2022, so you can best map out your FX needs.
US dollar
We're forecasting another strong year ahead for the US dollar and expect to see the dollar index rise a further 3% to 5% by the end of 2022.

These are our forecasted rates for the end of 2022:
EUR/USD - 1.09
GBP/USD - 1.30
USD/JPY - 118.0
The US consumer has once again demonstrated remarkable resilience throughout the pandemic period with inflation forecast to stubbornly remain at over twice the Federal Reserve's 2% target range. We expect three to four rate rises over the course of this year, with the first hike to come by the end of Q2.

Interest rate differentials will likely remain the main driver of US dollar outperformance against its peers as the US economy once again looks set to outperform that of most other developed nations by some margin.

With Federal Reserve Chair Powell finally dropping the word "transitory" when referring to the persistent steep rise in inflation, and now a broad consensus amongst Federal Reserve members for the need to raise interest rates earlier than previously stated to prevent second-round inflation effects, the recent hawkish pivot from the Federal Reserve should continue to support the dollar throughout 2022.

Later in the year worries could surface ahead of the US midterm elections due to be held in November, where Republicans are expected to regain some lost ground as President Biden's approval ratings continue to plummet. A strong showing from the Republicans would only add to the Democrats' difficulty in obtaining the necessary votes to pass key economic stimulus bills.
Sterling
We're forecasting a mixed performance for GBP over the course of the next 12 months.
These are our forecasted rates for the end of 2022:
GBP/USD - 1.30
GBP/EUR - 1.22
GBP/AUD - 1.82
GBP/CAD - 1.70
Sterling had a mixed performance in 2021, falling over 3% against the US dollar but rising over 6% versus the euro. Having begun the year very strongly as markets perceived the UK had first advantage with its vaccine roll-out programme, the pound found it hard to make further headway as other countries quickly caught up.

Adding to the pressure on sterling, the recent tightening of Covid restrictions is already hurting the nascent recovery. Recent data for the service sector which accounts for 80% of UK GDP showed the rate of growth at its slowest since February 2021.

Although inflation has been running very hot, prompting the Bank of England to raise interest rates for the first time in over 3 years, major doubts remain over the UK economy which, unlike many of its G7 peers, is still yet to reach pre-pandemic output or employment levels.

Market pricing for three to four interest rate hikes through 2022 looks to be too aggressive given the uncertain economic outlook. Furthermore, because the Bank of England operates a single mandate of price stability only, by being "forced" to hike interest rates to curb inflation they risk hurting an economy that is already showing signs of losing momentum.

With the UK/EU post-Brexit trade negotiations set to continue well into 2022, the threat of no agreement being reached over the European Court of Justice issue in particular, and the UK therefore invoking Article 16 of the Brexit agreement cannot be ruled out and will continue to be a concern to markets.

There is an increasing probability of a cost-of-living crisis this year as wage growth fails to keep up with inflation, and National Insurance contributions are set to rise by 1.25% from April. The growing global energy crisis that has seen gas and electricity prices soar by over 400% last year looks set to continue, leaving UK households facing an estimated annual increase of £500 to £900 when the Government price cap is reviewed next April.

Helping to cushion the above, despite the ending of the furlough scheme, UK employment data has remained surprisingly robust, helping to maintain upward pressure on wages which is something that the Bank of England will be monitoring very carefully in their fight to bring inflation back down to its 2% target level.


Euro
We're forecasting the euro to broadly decline a further 3% throughout 2022.
These are our forecasted rates for the end of 2022:
GBP/EUR - 1.22
EUR/USD - 1.09
EUR/JPY - 128
The single currency had a bruising 2021, falling over 6% against its major trading counterparts the US dollar and sterling, as the Eurozone economy continued to underperform growth expectations. Dogged by above-target inflation and anaemic wage growth we expect this euro underperformance to continue throughout 2022.

Despite inflation running way above the European Central Bank's target range, unlike its US and UK peers, the European Central Bank remained steadfast in their view that the rise in inflation is indeed transitory and forecast consumer price inflation to return back below 2% in 2023.

Defying market expectations, the Central Bank recently reiterated their view that they do not expect to raise interest rates before the end of 2022, putting them at stark odds with the US and UK where markets are pricing in at least three rate rises by the end of the year.
Want to learn more about how Equals Money can help your business?