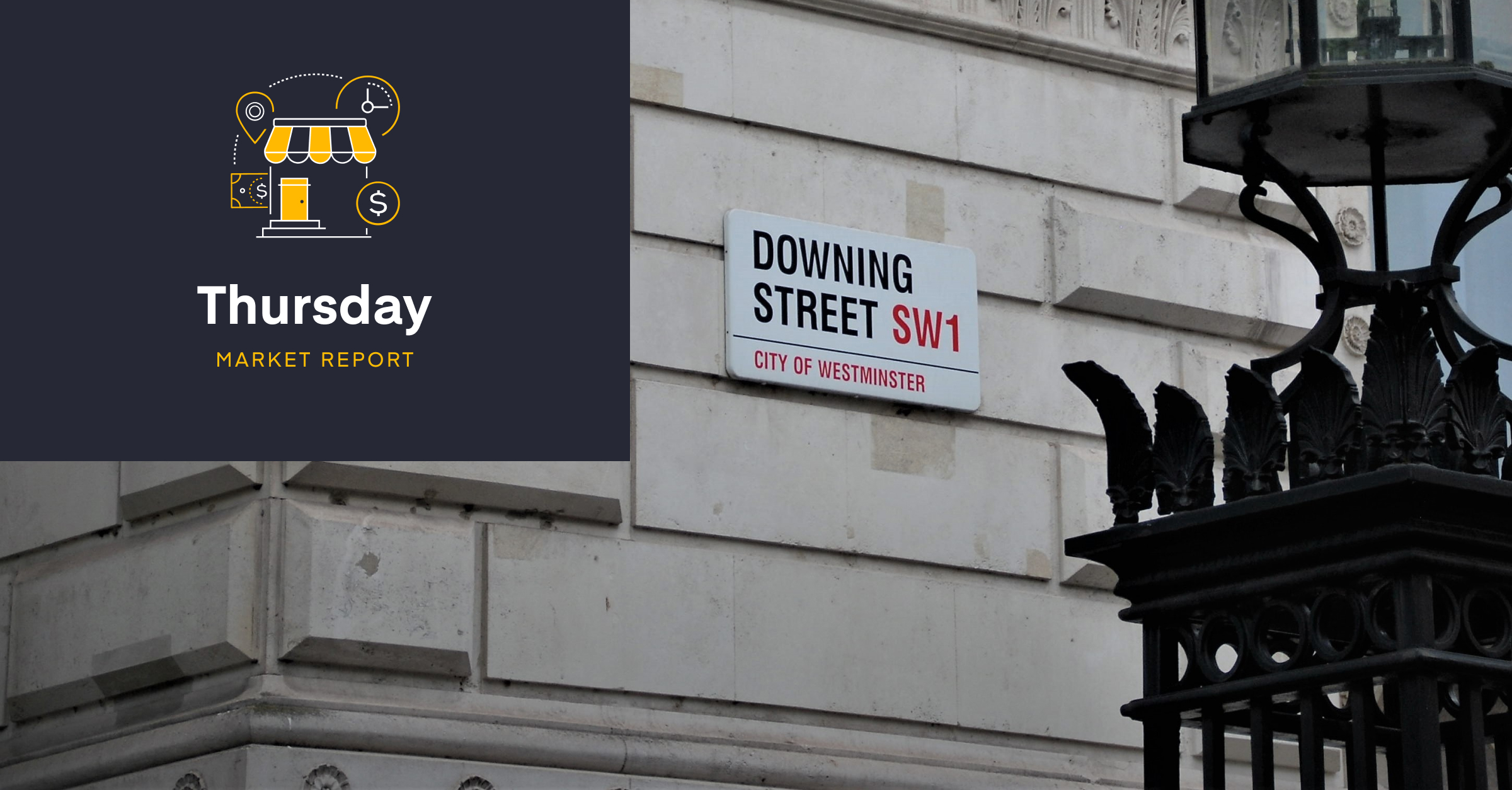 Autumn Statement finally comes around

- Sterlings future dependent on Hunt statement
- Geopolitical concerns ease
- Eurozone inflation expected at 10.7%
Yesterday
Ahead of today's Autumn Statement, market moves on GBP were pretty timid as we wait with bated breath for the extent of the spending cuts and tax rises, as well as when the fiscal measures are expected to be distributed to the economy (read more here).
Following that 11.1% inflation reading, Governor Bailey commented that the higher inflation reading is still predominantly down to the war in Ukraine, rather than UK factors such as the weakening of the pound and Brexit, and thus there are signs that core inflation is starting to ease off.
NATO reported that the missile blasts in Poland were likely caused by errant Ukraine air defence, thus alleviating any geopolitical concerns for the markets.
We saw some USD buying yesterday after US retail sales came in better than expected in October, up 1.3% month-on-month, and Fed hawk Waller said recent data has made him more comfortable with a reduced hike of 0.50%, but reiterated the Fed still has a long way to go.
Ahead of today's second reading of EUR inflation for October, discussions amongst the Governing Council in the ECB suggest there is little momentum for another 0.75% hike in December, lending to a likelihood of a 0.50% hike instead.
Over in Australia the employment report came in better than expected, with total employment rising by 32,200, and annual employment growth now at 3.5% year-on-year. The unemployment rate also dropped to 3.4%. The market for AUD was relatively unmoved by the data.
GBP vs G10
Against rates at 17:00pm, 16.11.22.
| | |
| --- | --- |
| Currency pairs | Daily move (%) |
| GBPCAD | 0.58% |
| GBPNOK | 0.52% |
| GBPAUD | 0.51% |
| GBPJPY | 0.37% |
| GBPNZD | 0.34% |
| GBPUSD | 0.17% |
| GBPCHF | 0.13% |
| GBPSEK | 0.13% |
| GBPDKK | -0.24% |
| GBPEUR | -0.26% |
Today
Market rates
Today's interbank rates at 09:28am against sterling rates yesterday.
| | |
| --- | --- |
| Euro | €1.147 ↑ |
| US dollar | $1.191 ↑ |
| Australian dollar | $1.774 ↑ |
| South African rand | R20.62 ↑ |
| Japanese yen | ¥166.0 ↑ |
Data points
EUR CPI YoY - Oct
Consensus: 10.70%
Previous: 10.70%
EUR CPI MoM - Oct
Consensus: 1.50%
Previous: 1.50%
USD Building Permits - Oct
Consensus: 1.512M
Previous: 1.56M
USD Housing Starts - Oct
Consensus: 1.41M
Previous: 1.439M
Speeches
USD – Fed Bowman, Jefferson, Bullard, Mester, and Kashkari

GBP – BoE Pill and Tenreyro

EUR – ECB Villeroy

CHF – SNB Maechler
Our thoughts
Today's focus will be on the Autumn Statement for GBP clients. Sources close to the matter are suggesting £30 billion worth of spending cuts and £24 billion worth of tax rises are to be announced, with no big surprises expected from the Chancellor. The timing of when the bulk of the fiscal changes will be implemented will be important as well, as the OBR forecasts for growth. GBPis getting some early demand and pushing higher ahead of the announcement. Whilst no official time has been confirmed, budgets have tended to be announced at lunchtime.
As mentioned above, a second reading of October's inflation for Europe is expected to come in at 10.7% again, so unlikely to change ECB interest rate expectations.
For USD we have second tier data for the housing market with building permits and housing starts. Weak data could add to USD selling.
Chart of the day
So, we finally make it to the Autumn Statement. We all remember what happened during the mini-budget, with the pound falling to multi-year lows, and spikes in yields on UK gilts.
Since the reversal of the mini-budget by Chancellor Jeremy Hunt, bond markets have calmed with yields at mid-September levels. We shall be monitoring gilts today, and so long as there are no ugly surprises in the statement, further relief could be seen and thus cause some uplift for GBP.
Source: Bloomberg Finance L.P.
Have a great day.