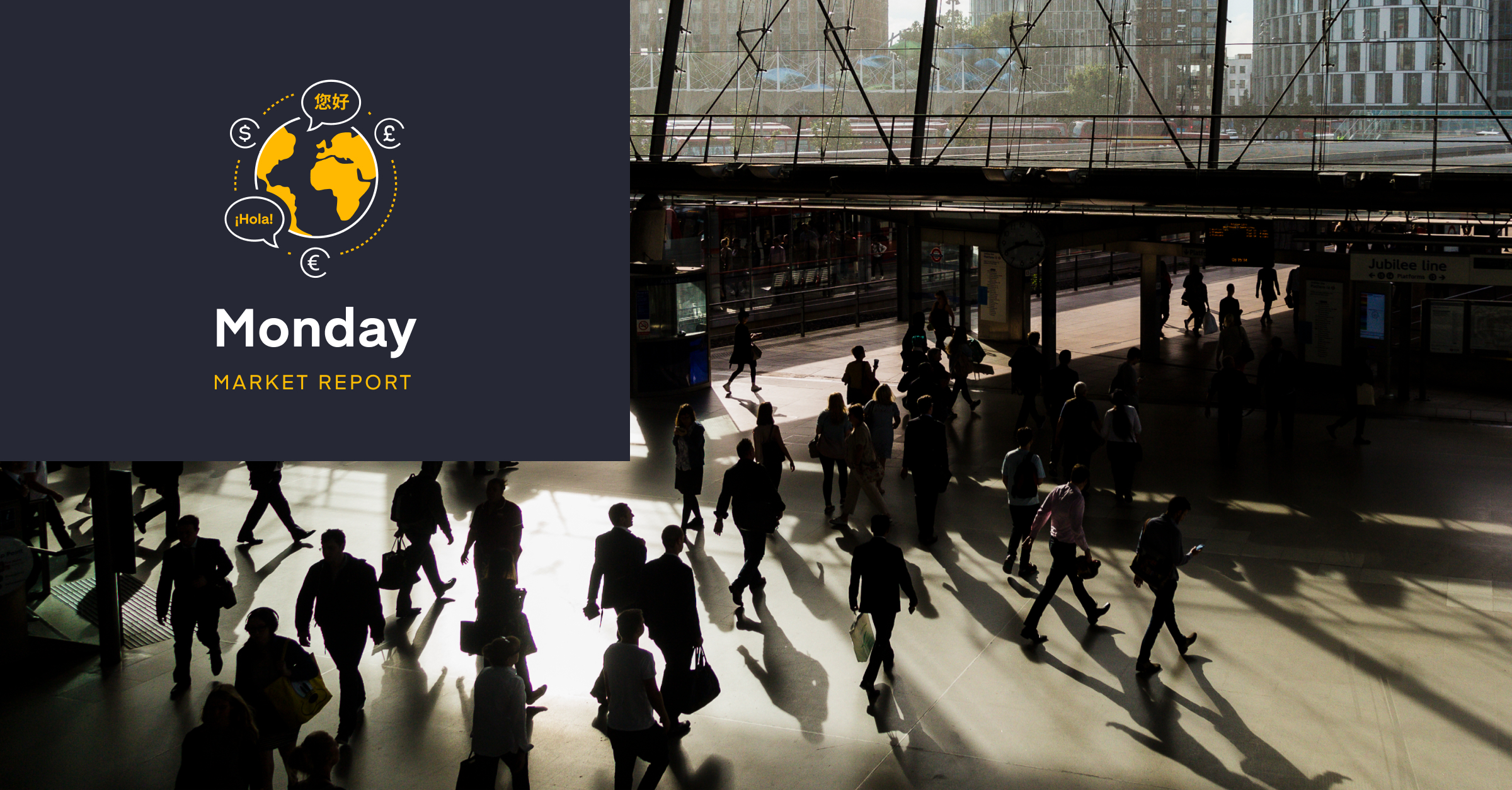 Autumn Statement to finally be revealed

- More optimism in China
- USD weakness to continue?
- UK in focus
Yesterday
Thin trading conditions on Friday with the US observing Veterans Day saw dollar sellers stay in control, with GBPUSD and EURUSD hitting the highs last seen in August.
Fed member Susan Collins commented on Friday that the risk of overtightening monetary policy has now increased - that's despite the University of Michigan's 1-year and 5-year inflation expectations coming in higher than expected on Friday.
Back to the midterms, the Senate was taken by the Democrats with the House still undecided. The Republicans have 212 seats and still need another 6 to win the House.
Over the weekend there was another factor to add to the renewed optimism of reopening of China's economy, with a string of measures announced to support the property market.
GBP vs G10
Against rates at 17:00pm, 13.11.22.
| | |
| --- | --- |
| Currency pairs | Daily move (%) |
| GBPUSD | 0.65% |
| GBPNOK | 0.29% |
| GBPCHF | 0.25% |
| GBPEUR | -0.07% |
| GBPDKK | -0.07% |
| GBPCAD | -0.11% |
| GBPJPY | -0.15% |
| GBPNZD | -0.23% |
| GBPAUD | -0.26% |
| GBPSEK | -0.48% |
Today
Market rates
Today's interbank rates at 09:41am against sterling rates last Friday.
| | |
| --- | --- |
| Euro | €1.142 ↓ |
| US dollar | $1.179 ↑ |
| Australian dollar | $1.762 ↓ |
| South African rand | R20.39 ↑ |
| Japanese yen | ¥165.4 ↑ |
Data points
EUR Industrial Production (MoM) - September
Consensus: 0.30%
Previous: 1.50%

EUR Industrial Production (YoY) - September
Consensus: 2.8%
Previous: 2.5%
Speeches
USD: Fed's Brainard and Williams

EUR: ECB's Panetta, Centeno, and Guindos

CHF: SNB Chairman Jordan
Our thoughts
The USD has clawed back some of the losses in early trade this morning, after Fed Waller warned that markets should not read too much into one inflation print. However, coming into this morning we are seeing European markets once again sell USD. Given the magnitude of the USD sell-off last week (around 4%), it wouldn't be too much of a surprise should the USDconsolidate, especially if Fed speak this week continues to push against that weaker inflation print from last week.
For GBP, Thursday will see the much-awaited Autumn Statement. Tax rises and spending cuts are expected in an attempt to plug a black hole of £50bn. 40% of the savings are expected to come from tax hikes, with 60% made up of spending cuts.
What could be a key point for markets will be when the government expects to administer the bulk of the changes. According to two people familiar with the plans, the Chancellor is expected to delay much of the £50bn in savings until the final years of the five-year forecast, to protect the economy from a long and deep recession, as well as shoring up Tory support ahead of the next general election.
Should there be suggestions of backloading the bulk of the fiscal changes to make the recession as short and shallow as possible, then markets could well see this as supportive for GBP going forward. The other key thing we will need to keep an eye on will be the Chancellor's plans on energy bills. The current cap ends in April, but additional measures could stave off inflation from rising further, and thus take pressure off the BoE hiking in 2023.
Also, this week we have UK jobs data tomorrow, inflation on Wednesday, with the week ending with the latest retail sales report.
Chart of the day
Key data this week will once again highlight real wages and the cost of living crisis, with the release of wages data and core inflation.
Since peaking in April this year, we have seen the difference between average weekly earnings (excluding bonus) and core inflation decrease.
With expectations of core inflation expected to ease and wages set to increase, this difference could once again be smaller.
Source: Bloomberg Finance L.P.
Have a great day.