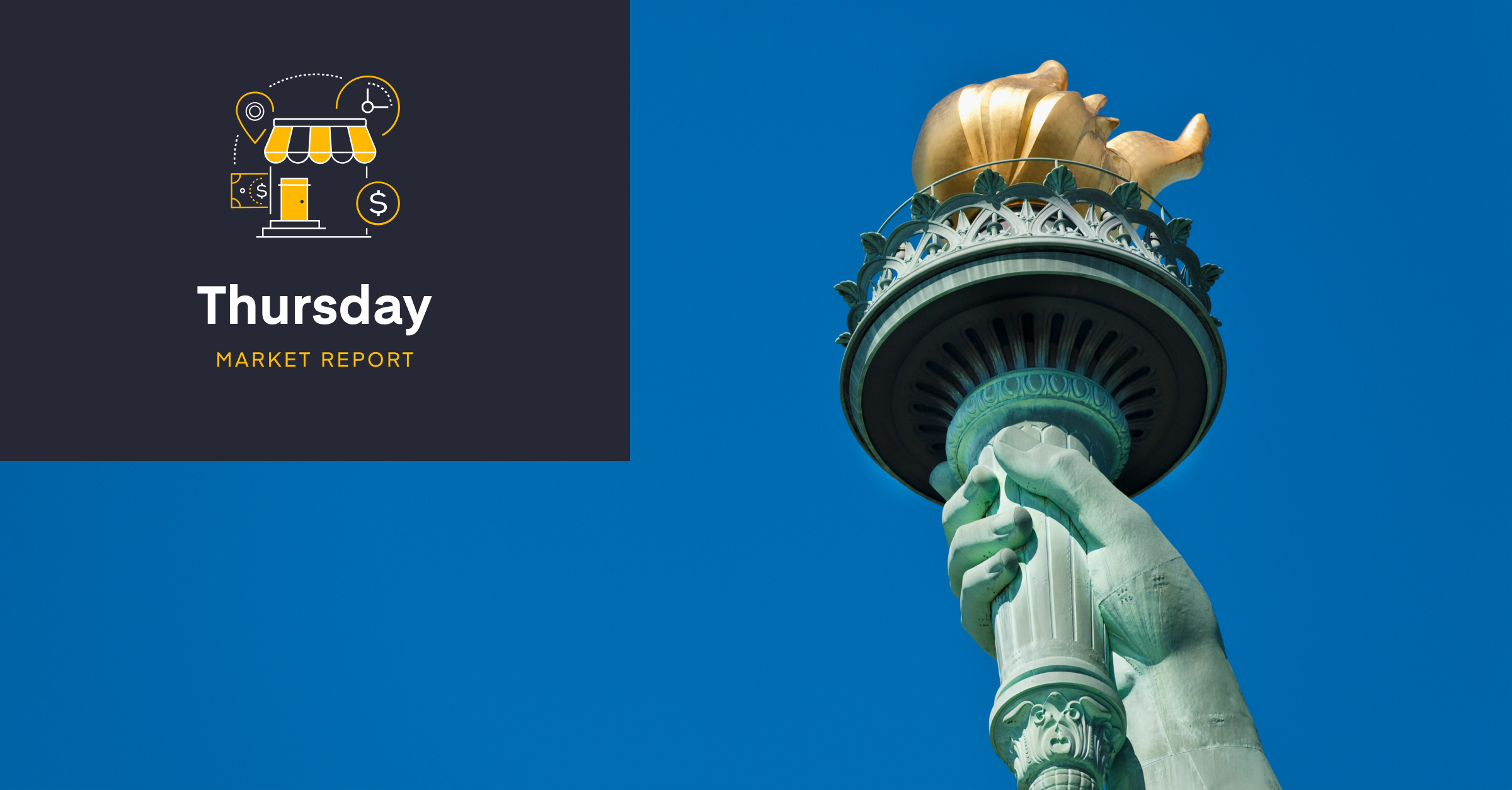 Back to fundamentals?

- Not the clean sweep the Republicans were expecting
- China increased Covid restrictions in Guangzhou
- Focus on the US inflation – fundamentals to drive markets again?
Yesterday
Markets turned risk-off yesterday, with equities falling into the red as markets' hopes of the Republicans taking the Senate and the House dwindled over the course of the day.
There was a sharp move higher of risk assets, albeit for a few minutes when Russia ordered the withdrawal of troops from the city of Kherson, but the moves were very short-lived with the dollar gaining steadily over the day.
Fed's Barkin continued the Fed's message from last week, suggesting the Fed is willing to risk an economic downturn in their battle for inflation. Barkin also added that the economy is slowing, but given that jobs are still being added then the economy is not in a recession.
Fed's Kashkari echoed Fed Chair Powell's comments that talk of a pivot is premature, and stated that inflation is being driven by supply side issues and the war in Ukraine.
Optimism of Covid easing in China took a hit yesterday with the southern city of Guangzhou increasing Covid restrictions. Queensland, Australia, upgraded their Covid warning system from green to amber on potential of a new wave hitting the area.
GBP vs G10
Against rates at 17:00pm, 09.11.22.
| | |
| --- | --- |
| Currency pairs | Daily move (%) |
| GBPNOK | -0.24% |
| GBPAUD | -0.37% |
| GBPNZD | -0.40% |
| GBPSEK | -0.52% |
| GBPEUR | -0.95% |
| GBPDKK | -0.95% |
| GBPCAD | -1.00% |
| GBPJPY | -1.00% |
| GBPUSD | -1.35% |
| GBPCHF | -1.50% |
Today
Market rates
Today's interbank rates at 09:58am against sterling rates yesterday.
| | |
| --- | --- |
| Euro | €1.140 ↓ |
| US dollar | $1.136 ↓ |
| Australian dollar | $1.774 ↑ |
| South African rand | R20.24 ↓ |
| Japanese yen | ¥166.4 ↓ |
Data points
USD Consumer Price Index YoY - October
Consensus: 8.00%
Previous: 8.20%
USD Consumer Price Index MoM - October
Consensus: 0.60%
Previous: 0.40%
USD Core Consumer Price Index YoY - October
Consensus: 6.50%
Previous: 6.60%
USD Core Consumer Price Index MoM - October
Consensus: 0.50%
Previous: 0.50%
Speeches
CAD: Governor Macklem
CHF: SNB Maechler
EUR: ECB's Schnabel, Kazimir, Vasle
GBP: BoE Tenreyro and Ramsden
Our thoughts
Focus today falls on the US inflation figures, and particularly the core inflation reading, and whether it fits the Fed's narrative of its recent meeting, and narrative that markets are underpricing the Fed's terminal rate. Ultimately should inflation come in higher than expected, then expect fundamentals to drive markets back to buying USD, and expect a sell-off of risk assets.
Whether this changes rate expectations in December is another question. The next Fed meeting is on the 14th December, and before then there will be another set of job and inflation numbers. Markets are currently pricing in a 0.50% hike with a 33% chance of a 0.75% hike.
Nonetheless, today's data should give direction for USD pairs, at least until the end of the month.
Chart of the day
Inflation as we know has been a key driver of markets this year, causing the Fed to aggressively hike rates.
Over the last week we've seen USD lose ground on optimism about a ceasefire in the war, midterm elections, and China easing Covid policy, which in turn could have started to ease off supply side pressures of inflation.
So, should today's inflation figures come in to the extent that it supports the Fed's message that the market is underweight in Fed policy rate expectations, we could see fundamentals drive markets again and the dollar bounce back
Source: Bloomberg Finance L.P.
Have a great day.