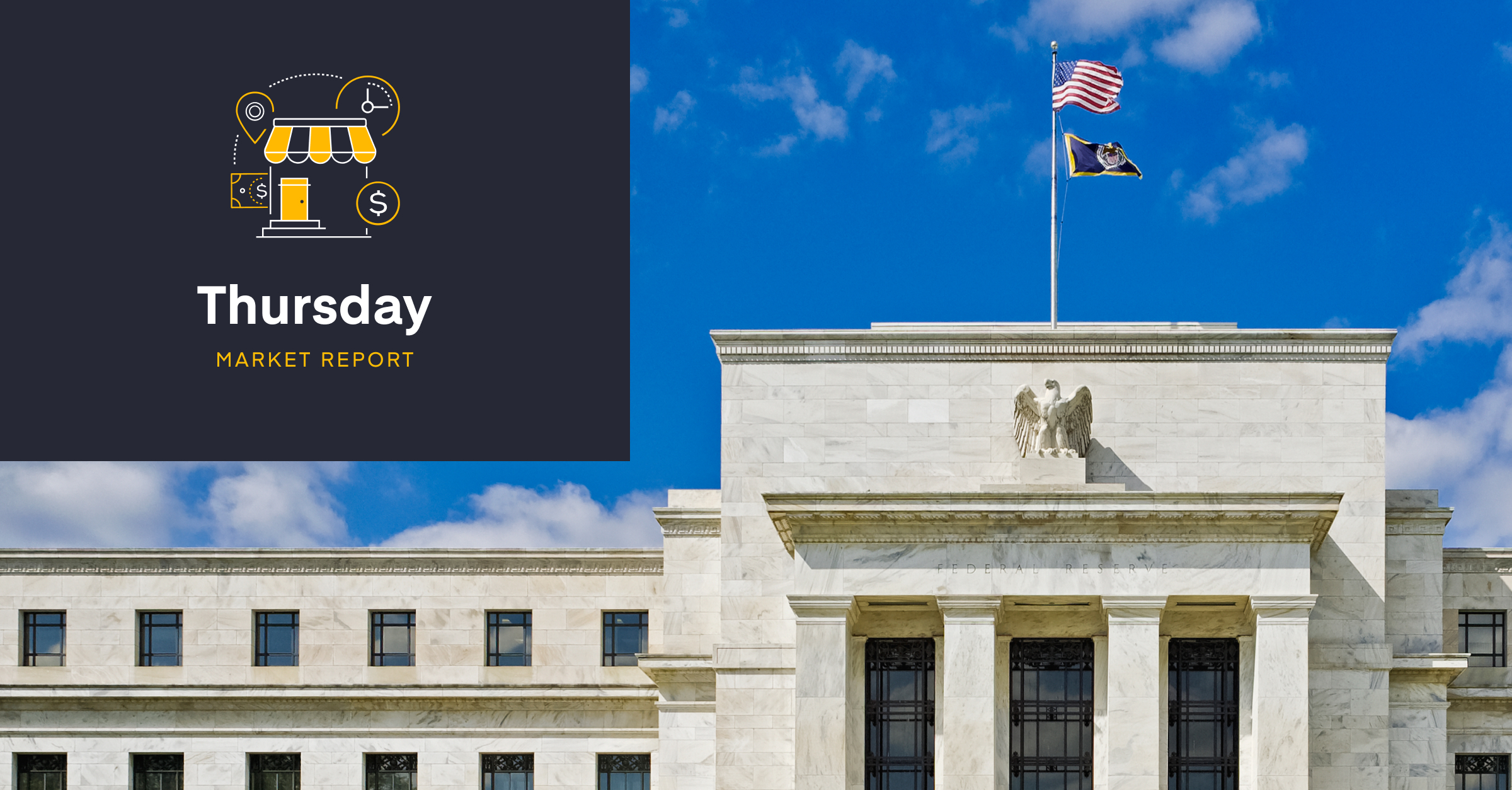 Back to the future for cable

GBP: Sterling suffers on dovish BoE
EUR: All eyes on the ECB today
USD: Dollar off 20-year highs on 'two sided risks to rate hikes'
Want to know what key dates are coming up in the economic calendar this month? Read more here.
Sterling
Charge up your flux capacitors and let's go back to 1985 – the last time sterling fell this low versus US dollar. The fall was attributed to the dovish comments from Bank of England member Pill, who stated that Liz Truss' energy bill plan would reduce inflation, and member Tenreyro made a case that slower rate hikes is appropriate in a time of uncertainty. This counters BoE member Mann's recent calls that outsized rate hikes could be needed.
Bets of a 0.75% rate hike next week fell as a result, now at a 50/50 chance. After hitting that low, sterling did bounce back higher, signalling a strong level of support. However, price action on sterling does seem nervous at the moment as markets take into stock Liz Truss being appointed as PM, and how and if her fiscal changes will affect the economy, as well as the Bank of England's monetary policy stance.
Even higher equity markets couldn't take sterling higher - so, for now markets are finding any excuse to take a jab at sterling. Clarity is needed, and perhaps we will then see the negative sentiment on sterling come off.
Today we are expecting Liz Truss to formally announce her energy bill rescue plan for households and business, expected be a £200bn package
Euro
The euro enjoyed a better day yesterday, gaining by 0.8% versus the pound with the GBPEUR currency pair now at a two-month low. Second estimates of economic growth for the second quarter were revised higher to 0.8%, and falling gas prices contributed to the support for the euro. We also saw the euro bounce 1% back off new lows versus the dollar.
All eyes today on Christine Lagarde and the ECB, and whether the bank will hike by 0.5% or 0.75%. A 0.5% hike would be euro negative. A 0.75% hike could be signalled as being one outsized hike, which would also be euro negative. Amongst the wider perspective on the euro, an uber hawkish ECB accompanying rate statement is going to be needed to give the euro further support. In the statement we'll be looking out for amendments on inflation forecasts, as well as any comments on the euros relative weakness versus the US dollar.
USD
The dollar carved out another 20-year high during the afternoon trade session, as Fed members continued their rhetoric that inflation still has not peaked. But, there is one thing from Fed Vice Chair's comments last night that's worth noting. She mentioned that interest rates will need to rise to restrictive levels, but cautioned risks would become two sided in the future, i.e. risks on economic growth with hiking rates too much.
This comment was also backed by two papers that are being prepared for the Brookings Institution Conference, who state that the impact of higher interest rates on the economy are not yet being fully appreciated.
The Fed's Beige Book last night also stated the outlook for future economic growth remains generally weak.
As a result, the dollar weakened overnight.
Fed Powell will be speaking later today. To assess how much the Fed will hike this month, the big data point markets are looking towards will be next week's inflation print. For now, given current market conditions, the dollar will likely be supported by markets.
Elsewhere
The Bank of Canada hiked interest rates by 0.75% as widely expected, and signalled further rate hikes are likely to come. Following the Reserve Bank of Australia's rate hike earlier this week, Reserve Bank Governor Philip Lowe signalled a potential end to large rate hikes. As a result interest rate expectations have lowered, weakening the Australian dollar.
Chart of the day
As noted above, the continued demand for the dollar and the weakness in the pound drove GBPUSD prices back to the lows last seen in 1985… but only just.
Whether they drop is another matter - concerns of rate rises in the US impacting economic growth are appearing. We still wait to see what changes the new PM puts in place, and whether she can alleviate recession concerns.
Source: Bloomberg Finance L.P.
Market rates
Today's Interbank Rates at 09:47am against sterling movement yesterday.
| | |
| --- | --- |
| Euro | €1.150 ↓ |
| US dollar | $1.149 ↓ |
| Australian dollar | $1.707 ↓ |
| South African rand | R19.92 ↓ |
| Japanese yen | ¥165.4 ↓ |
Have a great day.