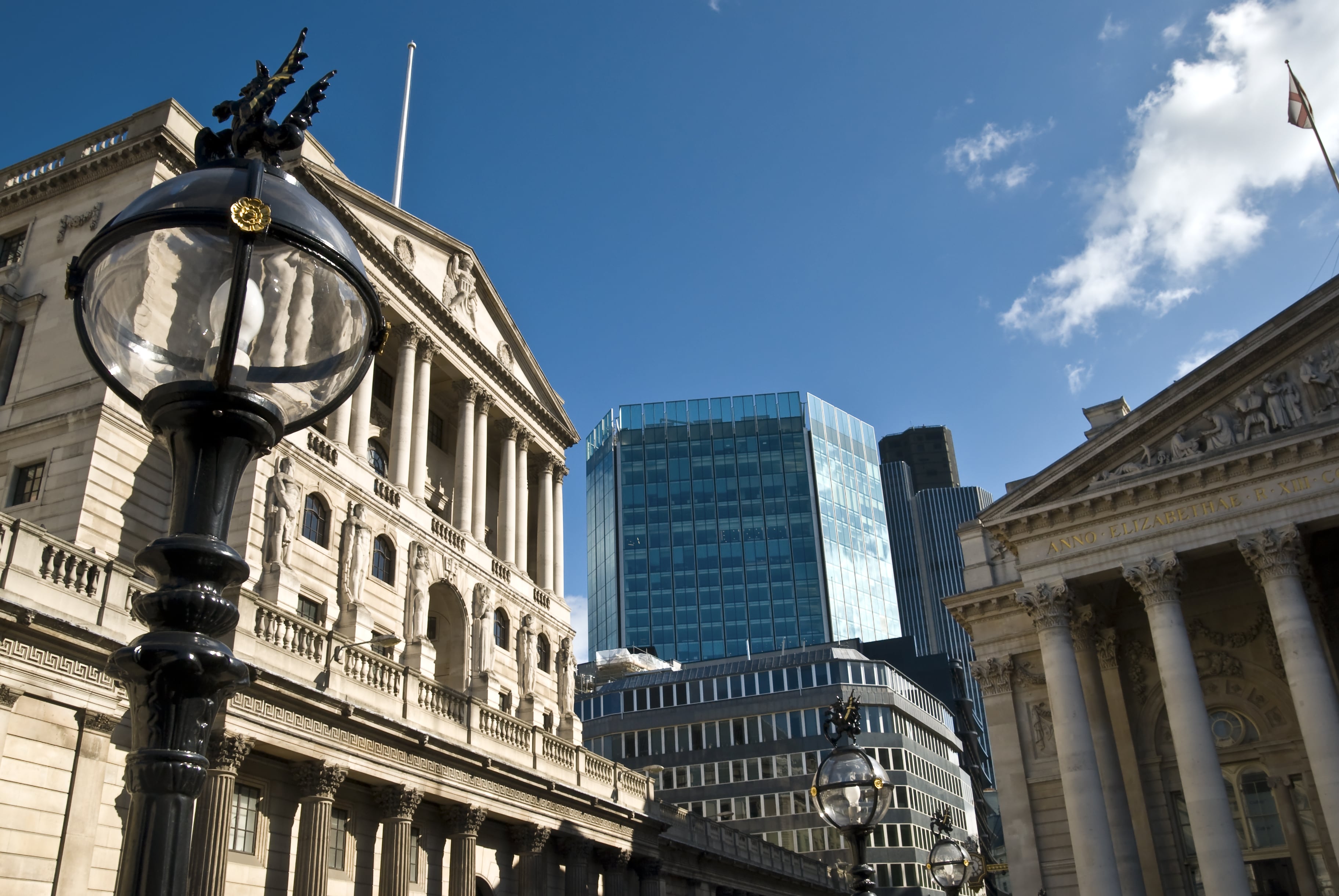 Bank of England inflicts more pain on UK households

GBP: Cost of living crisis just got a whole lot worse
Euro: Lagarde turns
USD: Employment report in focus
Sterling
Sterling had a very eventful trading session yesterday following the Bank of England rate-setting meeting. As expected, interest rates were raised by 0.25%, taking the bank base rate up to 0.50%. The unanimous vote to hike rates for the second consecutive meeting was already fully priced in, but the markets were surprised by the Bank revealing that 4 out of the 9-member committee voted for a much steeper rise of 0.50%. The news caused an immediate spike in the pound taking it up to briefly test post-Brexit highs against the euro, before further dovish commentary from Governor Bailey saw Sterling quickly go into reverse and retrace back to pre-announcement levels.
In the subsequent press conference, Bailey was at pains to point out that "we are not behind the curve" and perhaps more tellingly "it is a mistake to believe rates are on a long march up". Interest rate markets moved aggressively and are now pricing in March and May rate hikes along with a further 3 rises by year-end.
The ECB meeting which quickly followed the BoE sent sterling tumbling to fresh 2022 lows as the Central bank unexpectedly changed tack and hinted at tightening monetary policy this year.
The rate hike along with details of the much-feared energy price cap rising some 54% prompted the Governor to warn that UK households must brace themselves for the biggest annual fall in their standard of living since records began 30 years ago. On what was a horrendous day for the UK consumer, the optics were definitely not helped in a post-meeting interview where Bailey urged workers not to ask for a big pay rise this year. I think ex Bank of England rate setter Blanchflower put it best when referring to the BoE's decision saying quite simply "they don't know what they're doing".

Elsewhere, news of a further four Conservative MPs' resigning will do nothing to help PM Johnson's stoic attempts to cling to power.
No economic data is scheduled although we do expect numerous Bank of England members to comment today.
Euro
The euro moved sharply higher yesterday after the ECB rate-setting meeting yesterday revealed all members were now concerned about rising inflation. The up until now dovish Central Bank and in particular President Lagarde, in a move reticent of Fed Chair Powell, all but threw in the "inflation is transitory" towel. As the meeting wore on the ECB's rhetoric became ever more hawkish, warning markets to prepare for potential March policy recalibration and stressing the importance of the next two rate-setting meetings for updated forecasts on inflation and growth. Interest rate markets were quick to move and are now pricing in two rate hikes for 2022.
10:00: EU retail sales.
US dollar
The dollar took a back seat to all the action taking place across the pond, falling to 3-week lows. The recent steep declines spurred by Fed members pushing back against Fed Chair Powell's recent hawkish testimony continues to weigh heavily on the Greenback. Today's monthly employment report which is usually one of the most closely watched global economic indicators has become almost insignificant today as markets are well aware of the Omicron effect and the fact that workers on unpaid sick leave will now count as being unemployed.
13:30: US monthly employment report.
Market rates
Today's Interbank Rates at 08:15am against sterling movement vs yesterday.
| | |
| --- | --- |
| Euro | €1.186 ↓ |
| US dollar | $1.358 ↑ |
| Australian dollar | $1.910 ↑ |
| South African dollar | R20.73 ↓ |
| Japanese yen | ¥156.3 ↑ |
Have a great day.