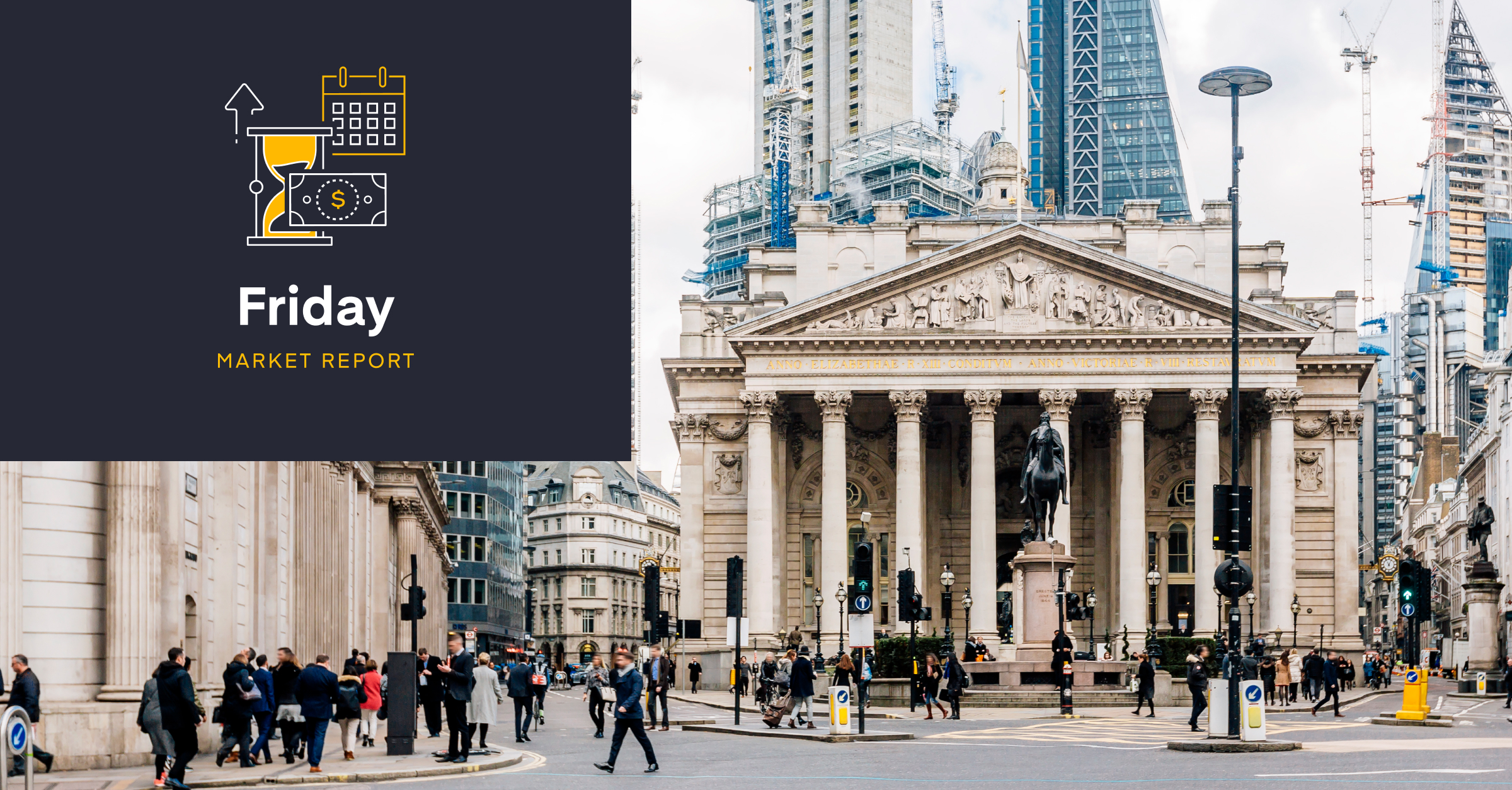 Bank of England join the dovish crowd

GBP: Bailey warns recession likely to last until 2024
EUR: Lagarde says more hikes to come
USD: All about the jobs report
Sterling
There we go, the second 0.75% in as many days with the Bank of England following the Fed. The 0.75% hike - the biggest for 33 years - has pushed interest rates to 3%.
Normally this would be positive for the pound, however the hike was a dovish one, with Governor Bailey stating that market projections for the terminal rate have been over projected by markets.
The statement was divergent to what the Fed said on Wednesday night, so it's no surprise that the pound moved lower across the board.
Money markets are still pricing in interest rates to peak at 4.7% next year, but the consensus in markets seems to be that rates may not even reach 4% next year.
There was recognition by the Bank that a deep recession is likely to last over eight straight quarters, lasting until mid-2024, and highlighted an upward bias in inflation forecasts.
In a world where the word 'recession' is becoming more and more prominent, GDP figures will be in focus. First estimates of third-quarter growth will be out next Friday, estimated to show the UK contracted by 0.1%.

BoE chief economist Huw Pill will be speaking today.
Euro
The ECB president commented yesterday that there is still a long way to go on interest rates. GBPEUR dropped to October lows, but against the backdrop of a strong US dollar, EURUSD dropped to mid-October lows.
Lagarde will be speaking again today, and we have S&P composite PMI data.
USD
The dollar weakened overnight following a tweet suggesting that China may well be ready to alleviate COVID lockdowns, boosting risk appetite. However, this morning those reports have been rebuffed.
Services PMIs fell shy of expectations yesterday as well. taking some of the dollar strength out.
Today it's jobs day, one of the pillars in the Fed's monetary policy decisions. Markets are expecting 200,000 jobs to have been added in October. Market impact this year has tended to be that the dollar strengthens if the number of jobs added beats expectations, and the opposite happens should we miss expectations.
Average earnings month-on-month are expected to come in at 0.4% - a higher print will support the Fed's calls from Friday, adding to dollar strength.
Chart of the day
The Fed, ECB, and BoE have all sent a joint message that taming inflation is the focus even it means slower growth, or worse, hiking into a recession.
Looking at news trends, the word "recession" has been climbing over recent months, now near levels since the Covid outbreak.
Source: Bloomberg Finance L.P.
Market rates
Today's interbank rates at 09:31am against sterling rates on yesterday.
| | |
| --- | --- |
| Euro | €1.148 ↓ |
| US dollar | $1.124 ↓ |
| Australian dollar | $1.767 ↓ |
| South African rand | R20.50 ↓ |
| Japanese yen | ¥166.0 ↓ |
Have a great day.