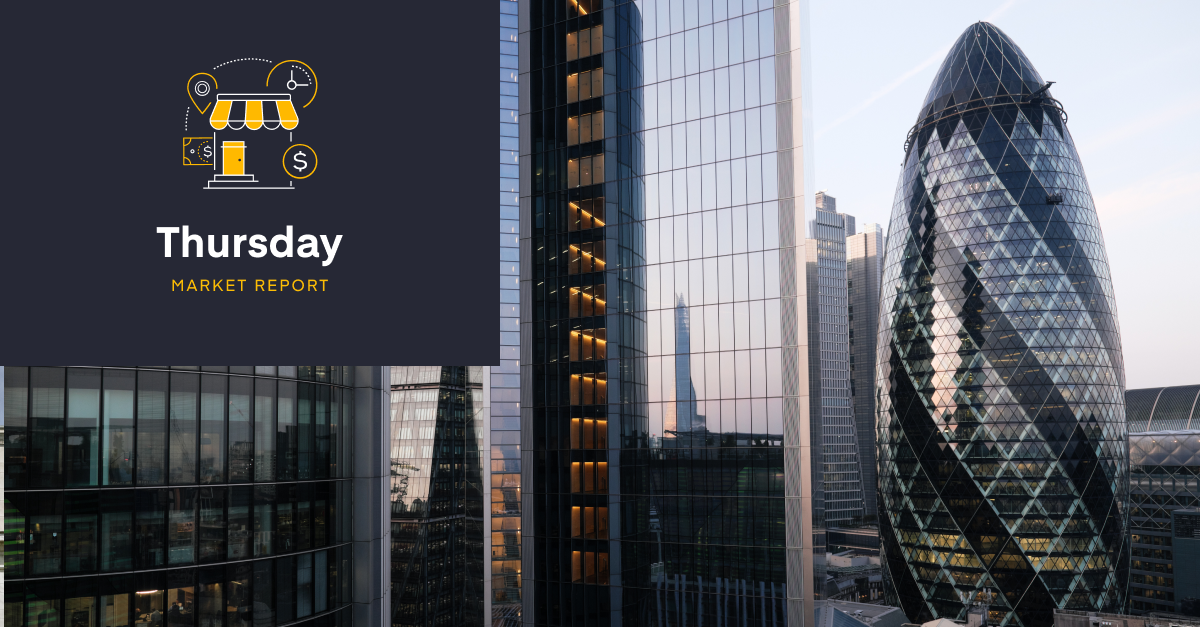 Bank of England to hike by 0.5%?

GBP: Set to see biggest rate hike since 1995?
EUR: Gas relief for Europe
USD: Fed members talk up higher rates for longer
Sterling
Activity in Britain's service sector grew at it's slowest pace in July since early 2021, as inflationary pressures and the cost of living crisis heightened economic uncertainty. Impact on the pound was limited, but nonetheless the data does give a gauge of how the economy is slowing.

Ahead of today's Bank of England meeting at noon, the Resolution Foundation has warned that inflation could rise to 15% in early 2023, up from current levels of 9.4%, due to the outlook for gas prices and the energy price cap, which is expected to top £3,600 in early 2023.

Whether the Bank of England has considered this in it's monetary policy or not, we shall find out today. So, the minimum expectation is for a 0.25% rate hike with a strong chance of a hike of 0.50%, the biggest since 1995. However, perhaps more importantly, will be what guidance the Bank give for future rate hikes as well as their inflation forecasts. The recent trend by Central Banks (ECB, Fed, RBA) has been to take the stance that rate decisions will be dependent on data, i.e. an unclear path of future rate hikes, which ultimately caused the respective currencies to weaken.

Given the outlook for gas prices and the role sterling plays in monetary policy, the Bank may find it difficult to steer away from it's previous message of acting forcefully.

As ever, the devil will be in the detail.
Euro
Euro moves were muted yesterday on the back of mixed domestic data. Services and composite (services and manufacturing activity combined) came in higher than expected. Retail sales however fell by 1.2% in June.

European gas prices dropped for the second day in a row on signs that gas supplies from the US could offset the reduced supply from Russia. Freeport LNG, the second largest LNG gas supplier in the US, has reached an agreement that it will resume operations in Texas, potentially coming as a relief for Europe.

No data out today from Europe.
USD
Fed members Bullard, Kashkari, and Daly spoke yesterday, reiterating the notion that the Fed isn't done hiking interest rates, and rates could stay higher for longer. The message being that fighting inflation is still the main focus for the Fed even at the expense of slower growth, or worse, a recession.

Only last week Fed Powell suggested that the rate hike could be peaking, and that rate cuts could not be discounted in 2023.

As a result, we have seen a reversal by markets in pricing where the year-end interest rate is likely to be up from 3.2% back near to 3.4%, causing the US dollar to strengthen back against it's counterparts.

ISM services data showed that activity actually grew in July when markets were expecting a slowdown, suggesting signs of a pickup in the economy, but we await tomorrow's job data to give a better gauge of how the economy is doing.

Today's data point will be the initial jobless claims, which still remain near an 8-month high.
Chart of the day
With Fed members giving hawkish comments this week, market pricing for the end of year interest rate expectations have risen back following the fall from last week's Fed meeting. Demand for the US dollar has picked up as a result.
Market rates
Today's Interbank Rates at 09:25am against sterling movement yesterday.
| | |
| --- | --- |
| Euro | €1.194 ↓ |
| US dollar | $1.216 ↓ |
| Australian dollar | $1.745 ↓ |
| South African rand | R20.38 ↑ |
| Japanese yen | ¥163.2 ↑ |
Have a great day.