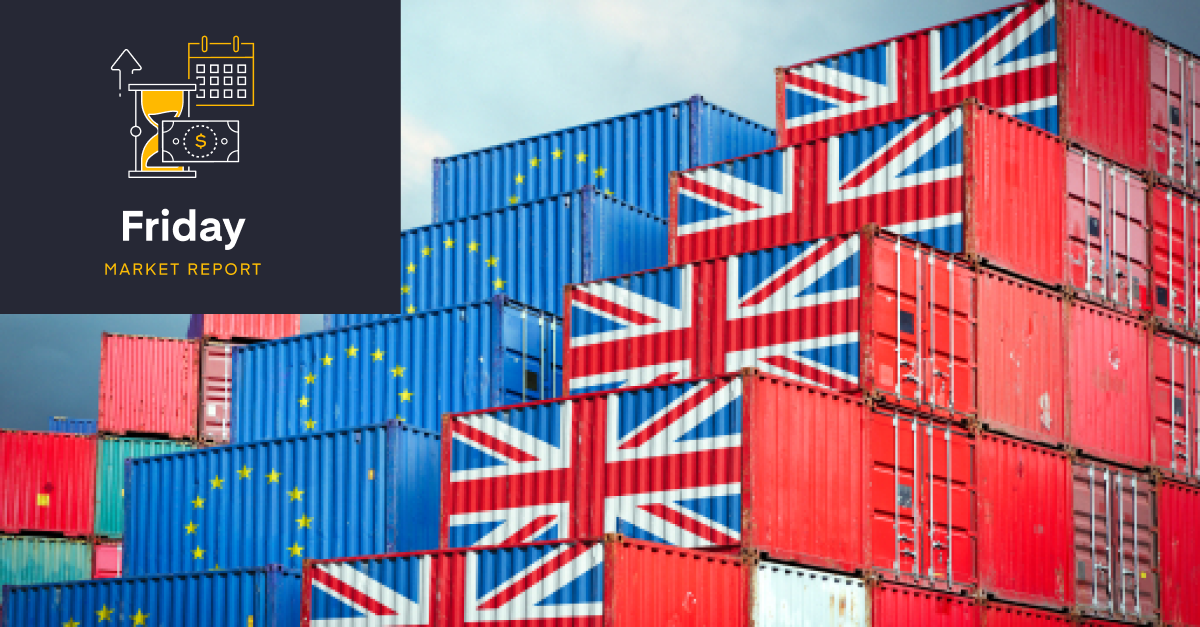 Boris attempts to temper Brexit tensions

GBP: Sterling finds support following Ramsden and Boris comments
EUR: Bets increase on parity versus the US dollar
USD: Fed Powell reiterates 0.50% rate hike talk
Sterling
Sterling managed to stage a minor recovery yesterday following the setback earlier in the day following the lower than expected growth figures. Support seems to have come from stabilising markets, Deputy Governor Ramsdens comments that inflation risks mean more rate hikes are needed as well as Boris Johnson attempting to temper the warnings made by Liz Truss.
Tensions between the UK and EU have been high following recent comments made by Foreign Secretary Liz Truss and Vice-President Marcos Sefcovic, threatening to damage the trade relationship between the UK and EU. When quizzed in an interview last night PM Johnson seemed to sidestep questions about the protocol, stating that it is 'vital' to get the Northern Ireland government "up and running".
Sterling finished the day marginally higher yesterday across the board and on a five-day stance has outperformed versus commodity based currencies, NOK, AUD, NZD and underperformed against the safe havens US dollar and Japanese Yen.
No data out today and going into the weekend, we could see sterling come off marginally to hedge against any potential negative Brexit headlines
Euro
The euro was at the mercy of the markets yesterday as tensions between Russia and the western world escalated. Russian Deputy Chairman Dmitry Medvedev warned that military assistance for Ukraine will cause conflict between Russia and NATO and there were also threats of retaliation should Finland join NATO. Earlier in the day, Finland's president and prime minister said that their country should apply to join NATO without delay.

On the topic of embargoing Russian oil, EU nations are now saying that it may be time to consider delaying the ban on Russian oil should the bloc be unable to persuade Hungary to back the decision.
We saw the euro fall across the board with calls for parity on the EURUSD increasing. Yesterday afternoon we saw the USDCHF pair hit parity for the first time since 2019.
French inflation came out this morning showing the reading come in at 4.8% as expected matching March's reading.
USD
Fed Chair Powell tempered the dollar yesterday evening after he once again said a 0.75% rate hike is not something that the Fed are actively considering. Earlier this week we saw fellow Fed members, Daly, Bostic, Bullard also back the same call. The only two notable hawks are Mester and Barkin who have stated that a 0.75% hike could be an option.
Earlier in the day, with falling equity markets, we saw more US dollar buying with the dollar index close to approaching 105. However, Powell's comments in the evening caused US stock markets to level off and then caused Asian equities to all climb.
The dollar is still ruling the roost however we could see profit taking going into the weekend.
Have a good weekend.
Market rates
Today's Interbank Rates at 09:20am against sterling movement vs yesterday.
| | |
| --- | --- |
| Euro | €1.173 ↑ |
| US dollar | $1.221 ↑ |
| Australian dollar | $1.770 ↓ |
| South African rand | R19.58 ↓ |
| Japanese yen | ¥157.2 ↑ |
Have a great day.