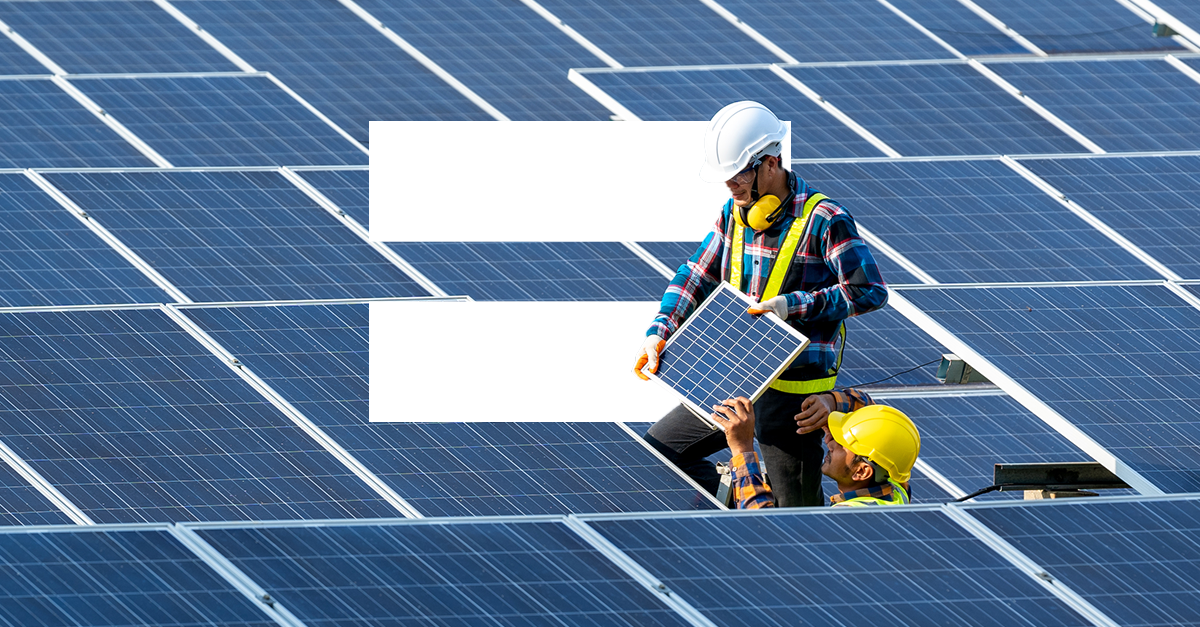 Celebrate Earth Day with Equals Money

This Earth Day, the theme is #InvestInOurPlanet. The Earth Day website says, "We need to act (boldly), innovate (broadly), and implement (equitably)". And we couldn't agree more. Building a sustainable, green business is something that's close to our heart here at Equals Money.
As we continue to work hard to change the way finance teams manage a company's payments, expenses, and more, we're taking on board the challenges that come with managing our environmental impact. We've already taken big steps to improve our carbon footprint, but we still have a long way to go in continuing the work we've done so far.
What have we done so far?
We've teamed up with CFree, an environmental consultancy, to reduce carbon emissions both in our workplace and in the wider company. Last December, we were proud to announce that we offset the carbon emissions for all of our employees. This included things like emissions from travel, emissions from their home, the food that they ate, and the things that they bought, all within the past year.
We're currently going through a process of accurately measuring our workforce's emissions and sending out information to help Equals employees reduce their emissions further. We'll then focus on offsetting the rest with high quality Gold Standard verified emissions reductions.
We do this by purchasing carbon offsetting credits through CFree that counteract the emissions created by our employees. Currently, our credits are helping to fund a solar farm in Turkey. You can read more about how we offset our employee emissions here.
In addition to offsetting our workforce emissions, we also take steps in our day-to-day operations to minimise our carbon footprint. For example, our cards are issued by allpay, which produces cards with biodegradable material.
While we're proud of the steps we've already taken and the effort we've put in so far to better our environmental impact, we understand that our work as a company has only just started.
What do we have planned?
We have plans in place with CFree to continue our efforts in becoming a carbon neutral business. Now that we've purchased credits to offset the individual emissions of our employees, we're focusing on the emissions we produce during the course of our business operations. We've looked into everything from issuing our cards to foreign exchange transactions, and CFree is currently helping us evaluate our level of carbon emissions.
From here, we'll offset these emissions in a similar way to how we offset our employee emissions - by using credits.
Why is this important to us as a company?
Everything we do, from the products we build to the service we provide, is done with our customers in mind. We want to make things better for the people who use our products, and this extends to our environmental impact. As a business, we have a responsibility to take control of the way we're affecting the world around us, and to make sure that we're building a company that's invested in long term sustainability.
Our CEO Ian Strafford-Taylor says:
"Our carbon footprint is of utmost importance to Equals Group, both around Earth Day and at all other points of the year. We're trying to do the right thing - and our journey towards becoming more sustainable is not a trivial endeavour but rather a crucial step in the process of doing so. Not only is it in the best interest of the success of our company, but it is also in the best interest of both our customers and the greater community around us. Evaluating our environmental impact is an ongoing project and one we acknowledge is not finished but rather a continued effort that we're excited to keep building out."