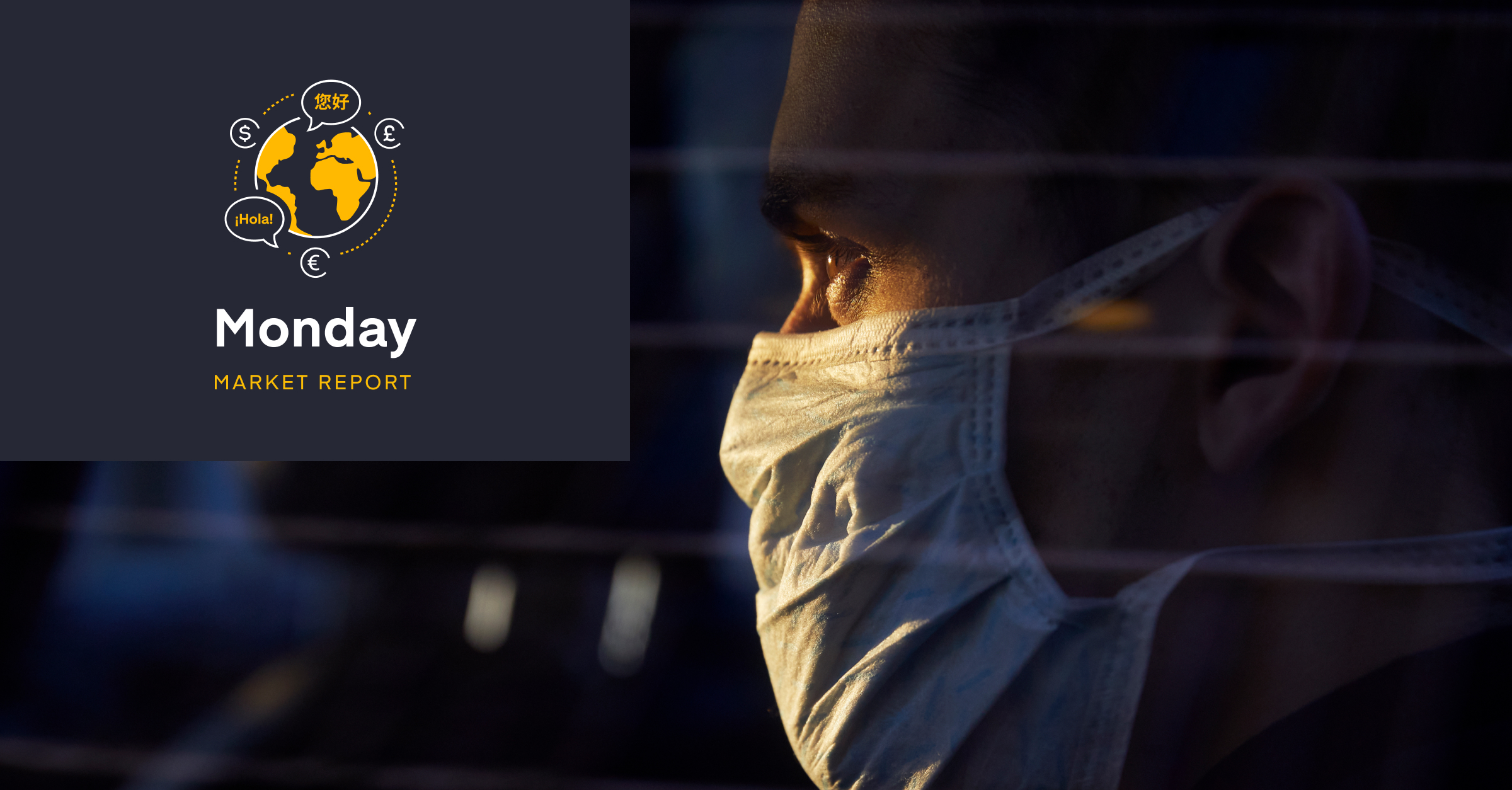 China reports first Covid death in six months

- Questions arise of China easing Covid policy
- Markets turn risk-off to start week
- EUR down and USD up
Yesterday
Price action on Friday suited the pound with higher risk appetite being the main driver. GBP remained near the August highs versus the USD, and critically versus the EUR we seem to have broken a key resistance level versus the euro, indicating we could see a break higher to the October highs should positive sentiment on GBP continue.
ECB President Christine Lagarde commented that she expects inflation to remain stubbornly high for an extended period in Europe, and as a result the ECB expect to keep raising interest rates further despite the risk of a recession have increased. ECB's Nagel also backed these comments.
The USD slide that we saw a week prior seemed to have halted last week, with the USD index finishing at the same level as it opened at the start of the week – some indecision perhaps creeping into markets?
Over the weekend there were reports that the UK was pushing for a Swiss-style relationship with the EU, which had angered Brexiteers – however, this has been denied by Number 10 since.
GBP vs G10
Against rates at 17:00pm, 20.11.22.
| | |
| --- | --- |
| Currency pairs | Daily move (%) |
| GBPNOK | 0.68% |
| GBPCAD | 0.68% |
| GBPDKK | 0.41% |
| GBPEUR | 0.41% |
| GBPAUD | 0.35% |
| GBPCHF | 0.30% |
| GBPSEK | 0.28% |
| GBPUSD | 0.22% |
| GBPJPY | 0.13% |
| GBPNZD | -0.21% |
Today
Market rates
Today's interbank rates at 09:17am against sterling rates last Friday.
| | |
| --- | --- |
| Euro | €1.152 ↑ |
| US dollar | $1.179 ↓ |
| Australian dollar | $1.782 ↑ |
| South African rand | R20.57 ↓ |
| Japanese yen | ¥166.8 ↓ |
Data points
CNY PBoC Interest Rate Decision
Consensus: n/a
Previous: 3.65%
EUR German Producer Price Index (YoY) - Oct
Consensus: 41.50%
Previous: 45.80%
EUR German Producer Price Index (MoM) - Oct
Consensus: 0.90%
Previous: 2.30%
Speeches
Our thoughts
Coming into the new week and markets have turned risk-off, as China reported its first Covid-related death in six months. A city near Beijing that was supposed to be a test case for China easing Covid restrictions has also suspended schools and asked households to stay at home for a period of five days as the number of cases increase.
As we know recent EUR gains and USD losses have been attributed to China easing their zero-Covid policy. So, on the back of the news from China, we are seeing the EUR weaken and the USD gain. Equities futures are in the red this morning so we could be in for a risk-off week as markets reassess recent optimism of China easing their Covid policy.
GBPEUR continues its breakout of its nine-day range on the back of the China news. Could we see at test of October's highs? Clients who need to sell GBP and buy EUR, please contact your dealer to place any limit orders on any spikes on the rate.
Very quiet day to start the week, and may well be suited for most, given one eye on England's first game in the World Cup versus Iran. But going forward focus will be on PMI data for UK, EU, and US this week to gauge a measure of how each respective economy is doing.
Chart of the day
A quiet day today in the markets, so let's look towards the UK PMI data later this week.
As we can we see, both manufacturing and service PMIs are contracting (signified by being below 50) whilst the construction sector continues to expand. Those lower readings in the manufacturing and service sectors dragged economic growth lower in August and September.
Last week the OBR confirmed that the UK is already in a recession, and should this week's data points continue to deteriorate then this could well be confirmed technically by the end of the fourth quarter.
Source: Bloomberg Finance L.P.
Have a great day.