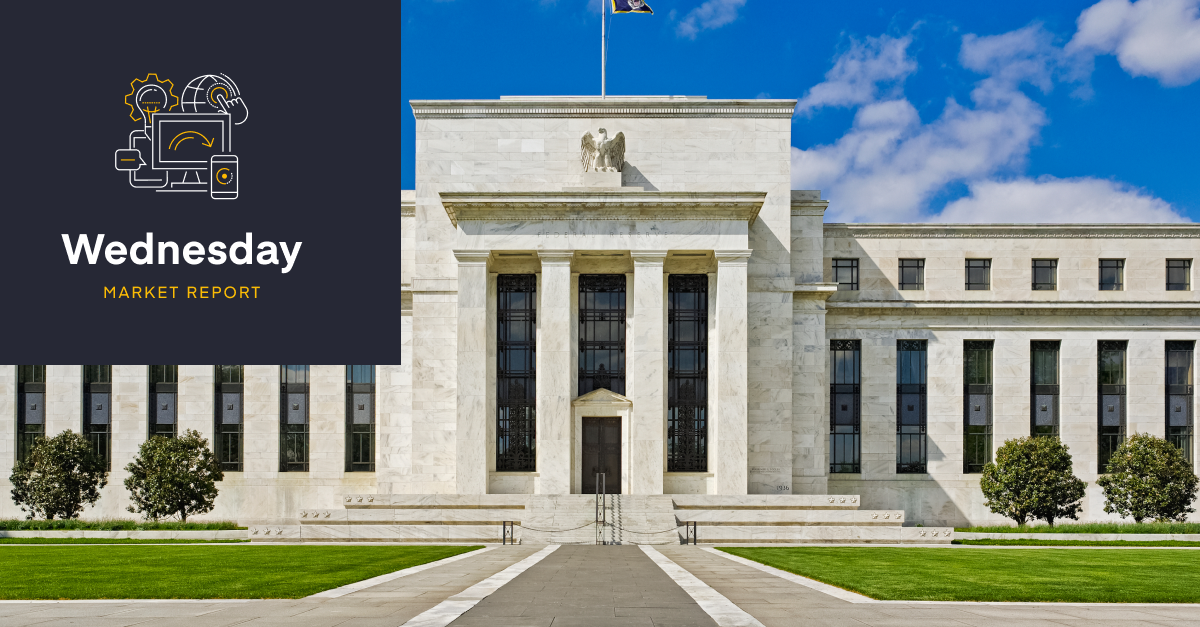 D-Day for Fed

GBP: Sterling sold off on political and rate hike concerns
EUR: ECB holding meeting to discuss fragmentation?
USD: Will the Fed hike by 0.75%?
Sterling
Sterling drowned in a sea of red as concerns over economic growth hindering rate hikes as well as calls for a Scottish referendum caused a sell-off.
April's GDP data showed that the economy shrunk by 0.4% and yesterday's rising unemployment data seems to be adding to the notion that perhaps the BOE rate hike path could be even more divergent to other central bank policies.
Adding to this, news that Nicola Sturgeon is looking to renew her vow for Scottish independence compounded the negative view on sterling.
GBPEUR rates now sit at the lowest since July 2021 and GBPUSD rates are now back to the pandemic low seen in March 2020.
On the Brexit front, the EU is asking the UK to return to the negotiating table and the bloc is expected to make an 'make important' announcement on the UK today.
Tomorrow's Bank of England meeting is still the main event with an expected hike of 0.25%. Eyes will also be on the vote split amongst BoE members and the accompanying statement. Should the BoE disappoint and indicate they will not be able to keep up with market expectations of more than 7 rate hikes this year then we could see more downside on sterling.
Euro
The euro drew support yesterday on news that the ECB governing council will hold a meeting today 'to discuss current market conditions'. Following last week's concerns over fragmentation, it seems markets have assumed that this meeting will be held to discuss how the ECB will deal with this threat. Any assurances by the ECB in dealing with the problem could well continue to give the euro support today.
Today we have a plethora of ECB speakers with a primary focus on Christine Lagarde and whether she will elaborate on what tools the ECB have to combat the issue of fragmentation. Other speakers on the agenda are Holtzmann, Nagel, Muller, Knot, De Cos, Panetta and Centeno.
USD
All eyes are on tonight's Fed meeting. Since Friday's inflation data, money markets and tier one banks all increased their forecast for a 0.75% rate hike versus the Fed's previous projections of a 0.5% hike.
As a result, we have seen the dollar advance in recent days eroding the losses it suffered in May. Suffice to say, dollar positioning suggests the bar is set very high for the Fed to match this hawkish expectation. As with most central bank meetings it is not just the rate hike that is important to dictate how the dollar moves but also the accompanying Fed statement. Should the Fed disappoint in their forward guidance versus market pricing then we could see a short-term sell-off on the dollar. However, it would be a surprise if the long-term demand and bullish outlook on the dollar changes.
Market rates
Today's Interbank Rates at 09:22am against sterling movement vs yesterday.
| | |
| --- | --- |
| Euro | €1.150 ↓ |
| US dollar | $1.204 ↓ |
| Australian dollar | $1.743 ↓ |
| South African rand | R19.30 ↓ |
| Japanese yen | ¥162.5 ↓ |
Have a great day.