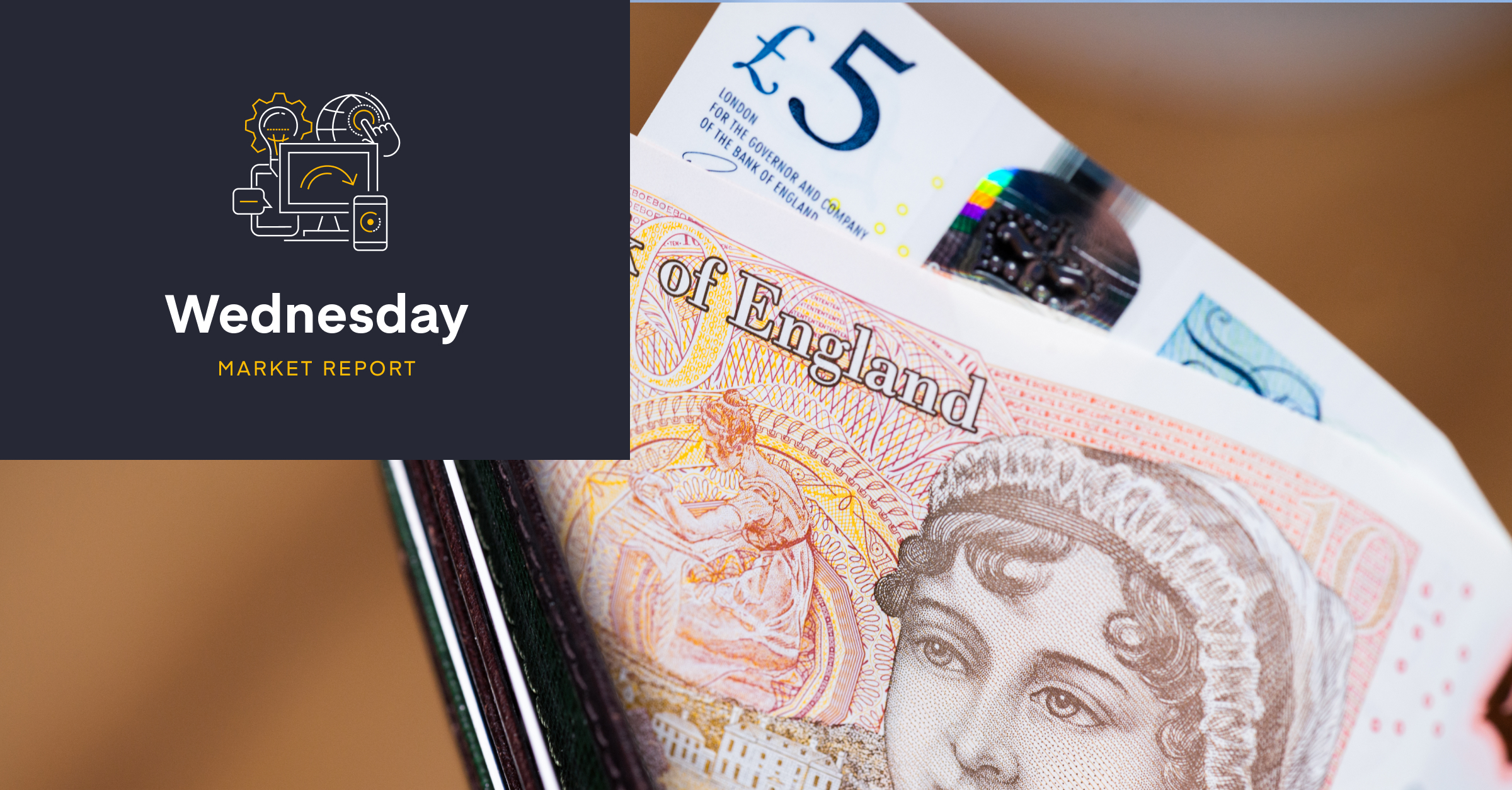 Dollar climbs to new 20-year high

GBP: Truss effect seems short-lived
EUR: Gas prices remain in focus
USD: Falling equities & high yields add to dollar demand
Sterling
Sterling held the majority of its gains amongst G10 currencies following Liz Truss' energy rescue draft plan announced yesterday morning. Sterling performed best against the New Zealand dollar, Australian dollar, and Japanese yen.
Economists, Bloomberg, and Barclays Bank have suggested that should Truss proceed with her plan to freeze energy bills, this could well mean inflation has peaked at 10.1%, and could well change the outlook over the economy, meaning indeed a recession could well be avoided. The draft plan at the moment suggests the energy bill plan could cost £130 billion.
Interestingly, if inflation has indeed peaked, then this could alter the Bank of England's stance ahead of next week's Bank meeting.
The FT reported that Truss is planning on refraining on activating Article 16 on the Northern Ireland protocol, and thus easing any potential confrontation with the EU. This should be sterling positive, but market price action is not reflecting this with sterling dropping overnight, tracking a fall in equity markets.
BoE Governor Bailey and officials Pill, Mann, and Tenreyro will be testifying in parliament today, so we'll be looking for policy cues ahead of next week's Bank of England meeting.
Euro
The inverse correlation between natural gas prices and the euro was in full play yesterday, with the euro trading in a volatile manner. Against the US dollar we saw another attempt at a new low, and versus the pound the euro was at its weakest since the end of August.
Ahead of the ECB's interest rate decision on Thursday, today sees the release of the eurozone employment data, as well as second quarter GDP - expected to show growth of 0.6%. But of course, we continue to monitor the gas price story to see movements on the euro.
USD
The dollar made a new high yesterday after US equities and US treasuries opened lower, pushing yields on US treasuries higher.
S&P services and composite PMIs came in lower than expected, contracting further, but ISM services came in higher than expected up to a 4-month high, adding to the appetite for the US dollar.
Fed members Powell, Mester, and Brainard will all be speaking this afternoon; there will also be the release of the Fed's Beige Book.
For now, it's hard not to see the dollar to remain well supported in these markets.
Chart of the day
The dollar continues its dominance, and in these markets its not hard to see why.
Yields on 10-Year Treasuries are near June highs, and before that the highest since 2011.
Equity markets are also dropping, and the Fed continue to push on the aggressive monetary policy cycle, causing the dollar index to rise to a new 20-year high.
Source: Bloomberg Finance L.P.
Market rates
Today's Interbank Rates at 09:07am against sterling movement yesterday.
| | |
| --- | --- |
| Euro | €1.160 - |
| US dollar | $1.151 ↓ |
| Australian dollar | $1.711 ↑ |
| South African rand | R19.93 ↑ |
| Japanese yen | ¥165.8 ↑ |
Have a great day.