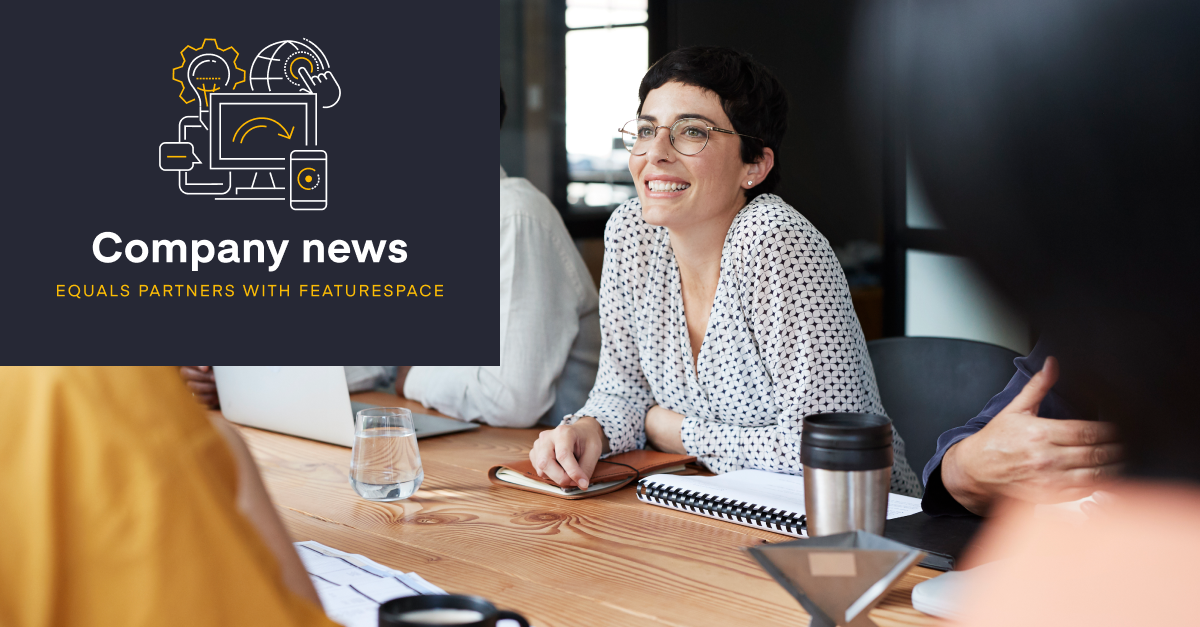 Equals Group partners with Featurespace to enhance fraud prevention

We've partnered with Featurespace to embed the world-leading fraud prevention solution, ARIC™ Risk Hub, across our platforms.

The partnership gives the Equals Money brand, part of Equals Group PLC, industry leading Payment Fraud, Anti-Money Laundering, and Card Fraud Prevention solutions through Featurespace's ARIC Risk Hub.

The partnership will help us deliver payments and foreign exchange (FX) solutions that are fast, straightforward, and adaptive to ever-changing markets. ARIC Risk Hub provides a best in class solution for fraud detection and best performing models. In addition, ARIC Risk Hub's self-learning technology gives us the ability to apply adaptive machine learning models to identify fraud that standard rules-based systems would otherwise miss. Using this new system, we can continue to offer money movement solutions that are simple and safe.

Chief Operating Officer Matthijs Boon said: "Born in 2005 out of a desire to use technology to give customers a better deal, we continually push ourselves to innovate on the security and infrastructure of payments. That's why this partnership with Featurespace to deliver its ARIC Risk Hub is so important".
"Featurespace's ARIC Risk Hub enables us to be at the forefront of technology and get ahead of anticipated regulatory developments. It will help us to be more responsive to customers, process transactions more quickly, and be more insightful in our transaction monitoring."

"Equals is doing some really innovative work in the world of money management for enterprise customers," said Matt Mills, Featurespace's Chief Commercial Officer.

"As part of this they have shown that they take the security and safety of their customers very seriously, which means using the fraud and financial crime detection platform – and getting it operational as fast as possible.

"We are delighted to partner with Equals to protect them and their customers from unforeseen attacks while also ensuring the highest acceptance rates in the industry".
Our partnership with Featurespace is just another example of our commitment to a strong compliance culture alongside our commitment to make money movement simple for businesses.

We recently announced strong H1-2022 trading, with 84% growth in revenue at £31.3 million and continued strong product uptake. These numbers represent another record-breaking performance for the Group, which follows on from a strong FY-2021 performance.

Equals Group is just the latest partnership to be announced by Featurespace this year. Earlier this year, global modern card issuing platform Marqeta launched its new RiskControl solution developed with Featurespace, while Cambridge-born fintech Monavate announced a partnership to embed Featurespace's ARIC Risk Hub on its full-service issuing platform Monavate One.