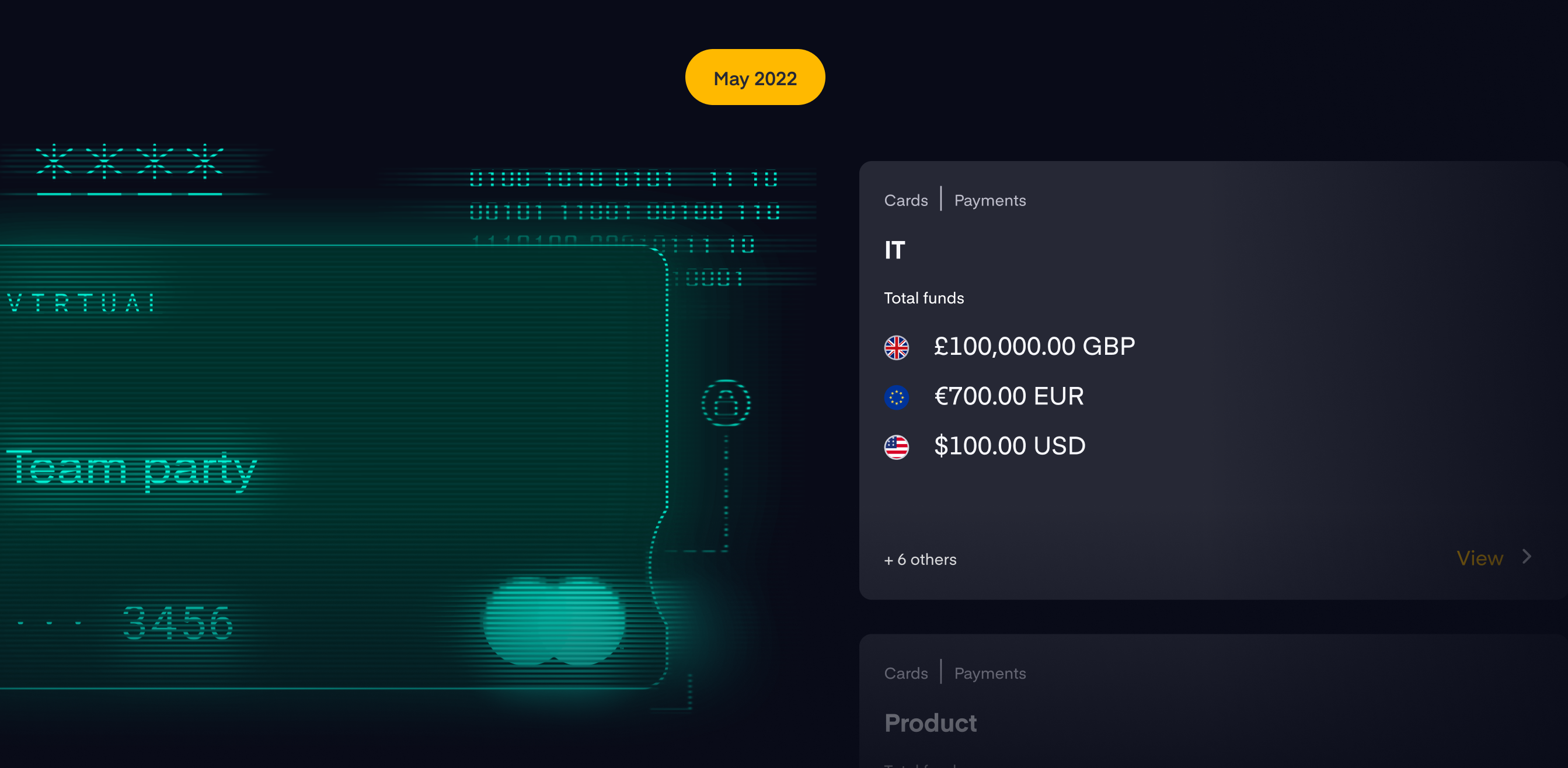 Equals Money newsletter: May 2022

Welcome to the Equals Money newsletter, where we tell you about all the new and exciting updates we have in the works and team news.
Product news

We're improving your email experience with Equals Money. For one, emails from Equals Money have a new and improved look compatible with the platform. We're also sending out fewer emails per transaction to avoid clogging your inbox - you now only receive one email when you add funds to your balance. Payment approval emails have been expanded to include all the information you'll need in one message, so you can decide what to approve before you log in.
What's the benefit?
As a business owner, you don't have time to be sifting through emails. Not to mention, the visual clutter of a full inbox gets in the way of you having full visibility over your finances. We're trying to keep things as simple for you as possible - and this is one way we're doing it.
Plus, the fewer emails we send, the better it is for the environment.
Out now

We've made it easier for you to make payments on the Equals Money platform. Our latest release includes a new set of screens for making a payment that are shorter, simpler, and mobile friendly. We've also expanded dark mode to cover these as well.
What's the benefit?
We're here to take the hassle out of international payments.
Reducing the number of steps makes it easier for you to make payments so you can save valuable time better spent growing your business. Additionally, visual improvements to our platform enhance the visibility you have over your own finances.
Being rolled out

We've made several improvements to enhance your overall experience as a user on our platform. Based on customer feedback, we've cleaned up transaction names to reflect the direction: "credits" and "debits" as opposed to "add funds" and "payments". We've also linked your account directly to our core accounts infrastructure so you'll see credits come through in real time with detailed remitter information. This also allows us to release self service, which are on demand statements that you can download from Equals Money.
What's the benefit?
Everything will look the same for your user experience, but you'll have more accurate statements and a running balance to compare to transactions. It looks like a small change, but you'll be able to more accurately monitor transactions, giving you better control of your finances.
Coming soon
Team news

We're pleased to announce strong end of year financial results for Equals Group with revenues up 52%. Additionally, the Group saw total revenue from 1 January 2022 to 28 March 2022 of £13.6 million.
By us continuing to grow and increase our revenue, we can put more effort into releasing new and exciting features to make our products better for you and your business.
You can read more here.

With more people returning in person to our London office, we've now expanded our office space into the floor above us in our building.
We're excited about this new opportunity for our teams to collaborate in person and to keep accommodating our growth as a company.
We have three new starters in the data science team at Equals Money:
Leonardo Santiago, Data Science Analyst
Fun fact: " I once came in 4th in a national shooting competition".
Latiful Hassan, Data Science Analyst
Fun fact: "I occasionally attempt to play the guitar".
Michelangelo D'Alessandro, Data Scientist
Fun fact: "I'm very scared of spiders".
Want to learn more about how Equals Money can help your business?