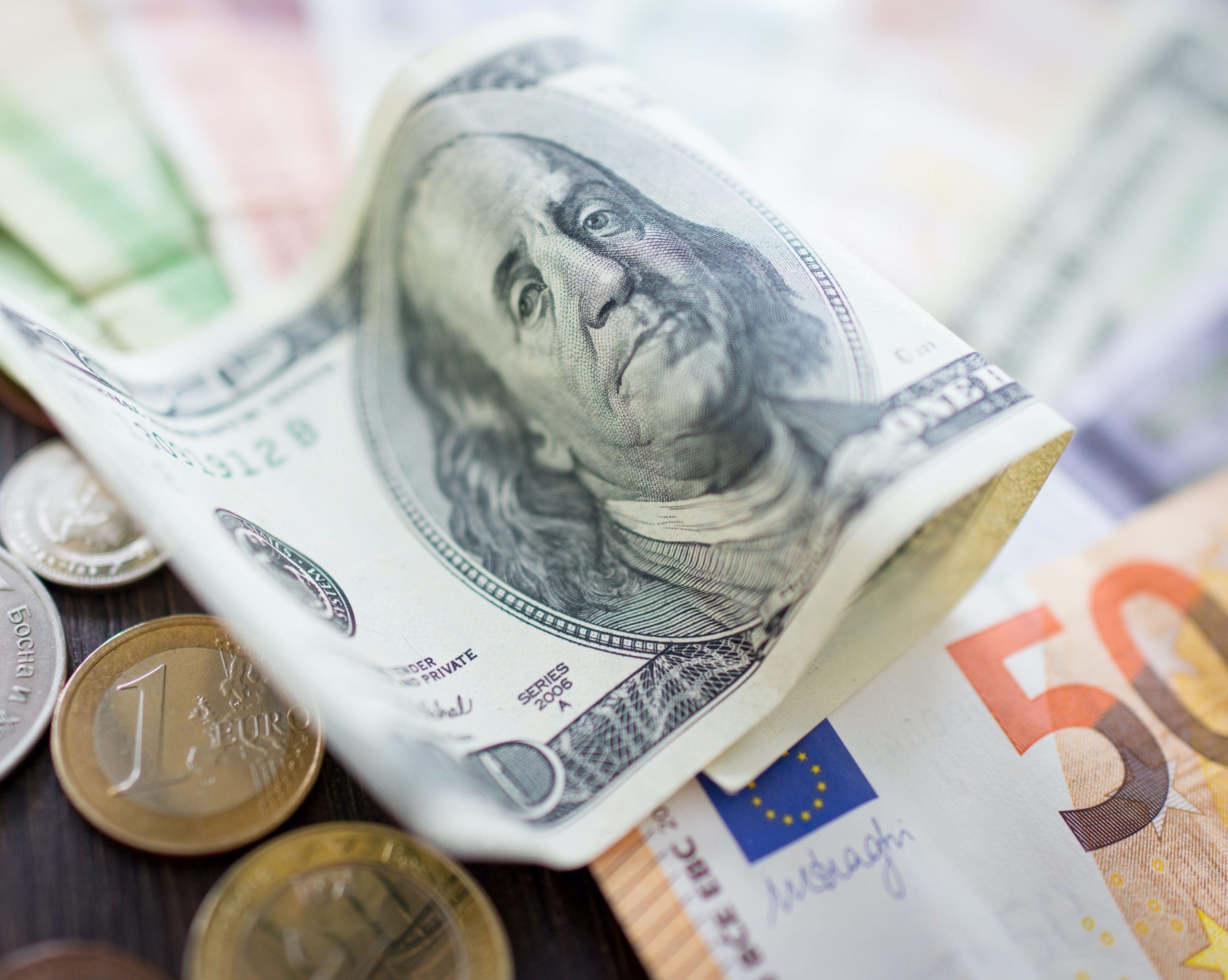 29/07 – Dollar tracks lower but Covid risks remain

GBP: Sterling maintains strength
EUR: Not able to push onwards
USD: Fed not going to weaken the US dollar
Sterling
Sterling was the currency first run through the mill of Delta variant pressure but it may already be the first currency to come out of the concerns as well. Cases numbers have declined and while we must wait a while for hospitalisation figures to confirm that the level of health system pressure is also lessening, we may be able to stop talking about Covid-19 soon when talking about sterling.
That being said, the pressure on the economy from elements such as the furlough scheme coming to an end and the wintering of the weather will have an effect; sterling will not have it all its own way in the coming months.
Euro
Euro weakness didn't immediately come through from the Federal Reserve meeting last night but we think this a temporary thing. At the end of the day, whether you agree that the Federal Reserve raises interest rates next year or in 2023, it will come before the European Central Bank and hence our belief that EURUSD is unable to spend much time above the 1.20 mark anytime soon.
USD
The Fed meeting last night confirmed a couple of things for us around how the dollar will trade in the coming months. The US central bank is unlikely to become a driver of dollar weakness, such is the language that the Fed is using around the US recovery and we look for August's Jackson Hole economic symposium to flesh this out.
The dollar's reaction overnight was a bit meek; the optimism was already priced in and while investors remains unsure about fully pricing in the global recovery, the dollar shouldn't lose too much of its recent strength.
Chinese ructions will also keep a lid on dollar weakness with investors a little less willing to commit cash to emerging markets.
As it's Thursday, we must keep an eye on initial jobless claims at 13.30 for a further indication as to the US's own recovery.
Elsewhere
As noted above, delta variant cases have hit highs in Australia overnight, allowing investors to further sell the local currency. Alongside the recent poor economic and political news from China both AUD and NZD have been hurt in recent days and we expect that to continue.
Market rates
Today's Interbank Rates at 09:23 against sterling. Movement vs yesterday.
| | |
| --- | --- |
| Euro | €1.176 ↑ |
| US dollar | $1.396 ↑ |
| Australian dollar | $1.886 ↓ |
| South African rand | R20.45 ↑ |
| Japanese yen | ¥153.2 ↑ |
Have a great day.