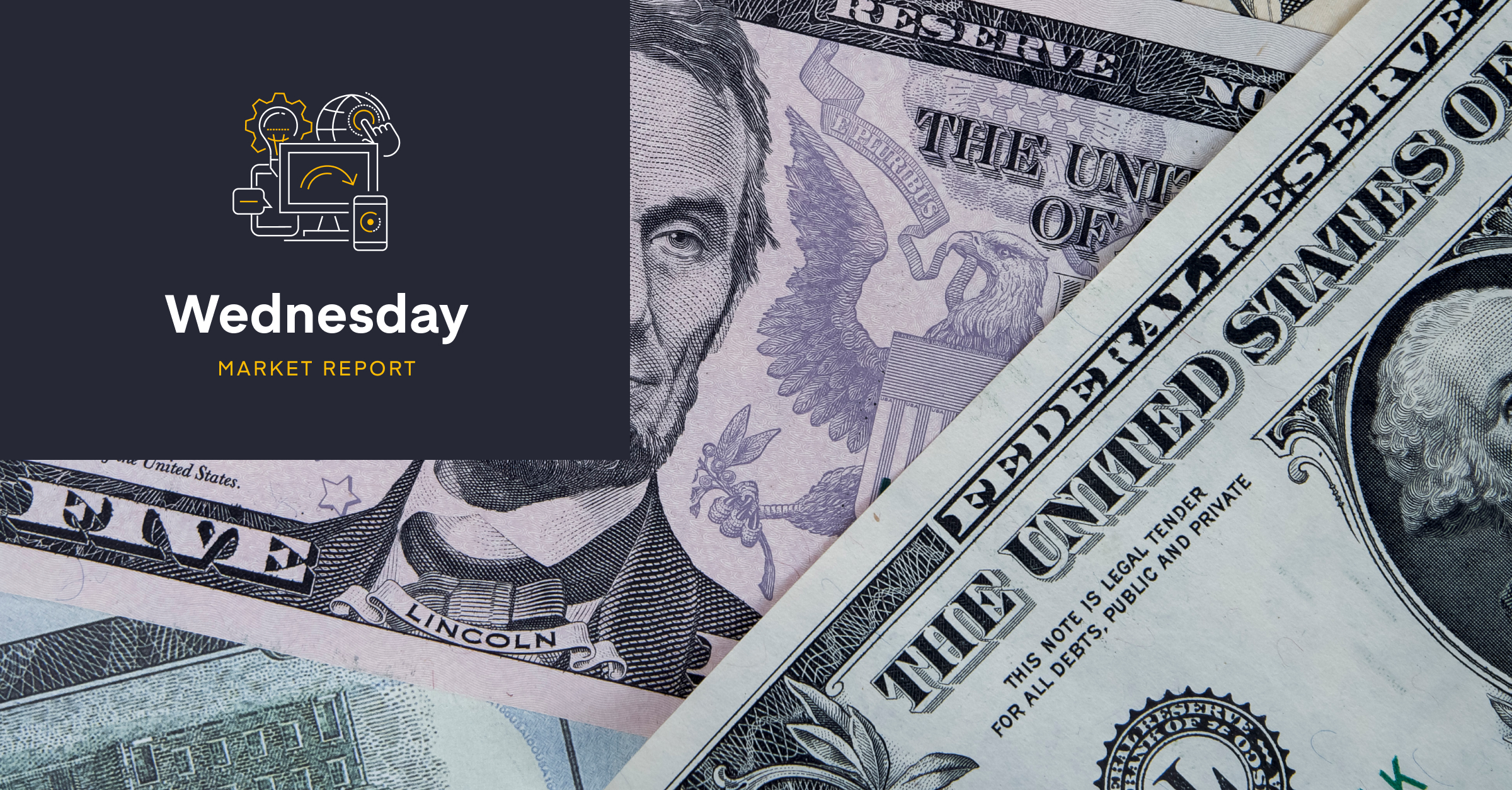 Everything revolving around the Fed

GBP: Food prices rocket by 11.6%
EUR: Hawkish ECB vs dovish Fed?
USD: King dollar to be dethroned?
Want to know what key dates are coming up in the economic calendar this month? Read more here.
Sterling
Manufacturing PMI's data yesterday morning showed that the sector contracted at its fastest pace since May 2020 but not as much as economists were expecting. That's the third month in a row the sector has been in contraction, a worrying sign of slower growth in the UK economy.
Sterling in general underperformed throughout the day following on from the survey from Nationwide showing the sharpest fall in house prices since 2020. European equities finished higher but US equities were lower.
Focus still remains on Thursday's Bank of England meeting (read more analysis in Tuesday's report).
Data from the British Retail Consortium revealed that shop price inflation rose at a record of 6.6% in October driven by food prices surging by 11.6%. I'm sure we've all noticed our food bill rise over the last few months!
No further data out today.
Euro
ECB members Nagel and De Cos kept on their hawkish rhetoric suggesting that the ECB has a long way to go in hiking rates with no certainty on how high they will go.
In a normal market, these comments would be euro positive, but so far we are not seeing this, most likely due to the fact that there is no mention of how aggressive these hikes should be. However, should the Fed show openness to slower tightening, and with the ECB staying on their hawkish stance, could this be the turnaround for the EURUSD pair?
Latest growth figures from Europe and Germany have surprised to the upside but with today's focus falling on Europe's manufacturing PMI's, we could be given clues on whether Europe is heading towards a recession. Europe's manufacturing sector has been in contraction territory since July, so the trend suggests a lower print again.
USD
US data points came in positive yesterday erasing the losses on the US dollar seen earlier in the day. US job openings unexpectedly rose in September to 10.7 million suggesting that the job market remains tight and thus keeping demand pressure on inflation. More job data on Friday to back this potentially.
US manufacturing PMIs were expected to fall into contraction territory but showed the sector was still expanding, adding to the argument that the US economy is fairing better than expected.
The positive move on the dollar stems from the notion that perhaps the Fed will not deter from their current tightening of monetary policy when the Fed meet tonight.

More analysis in yesterday's blog, but in general, markets will be looking out for three things:
1. Will the Fed explicitly suggest a lower hike in December? Suggestions of this could lead to a lower terminal rate.
2. The breath of dissent in continuing the aggressive rate hikes amongst Fed members.
3. Statement from Powell. Previous drive on hiking rate has been one of data dependency. Is Fed Powell now worried more about the health of the economy versus the battle with inflation?

Before the Fed we have the ADP employment change data as well as MBA mortgage applications.
Chart of the day
Much of the dollar's dominance this year has been based on the Fed's aggressive monetary policy and terminal rate expectations.
As we can see expectations have eased during October on speculation of a Fed pivot – will they follow through and cause the terminal rate to drop? If so could this be the start of the dollar's demise?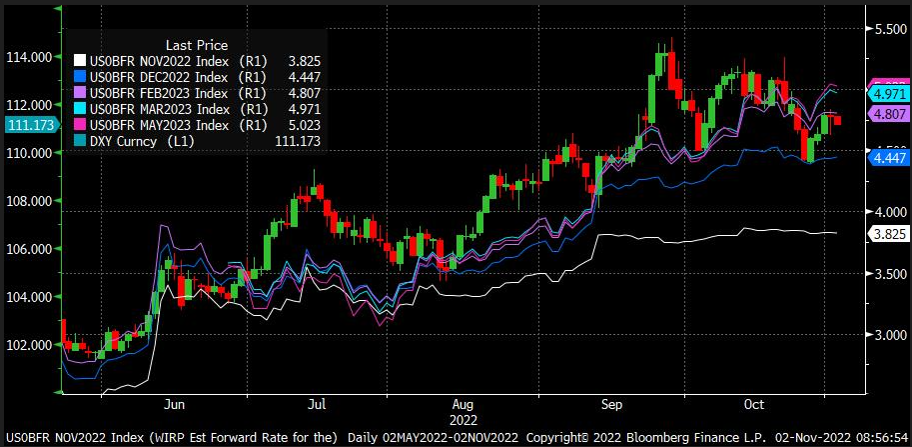 Source: Bloomberg Finance L.P.
Market rates
Today's interbank rates at 09:11am against sterling rates on yesterday.
| | |
| --- | --- |
| Euro | €1.162 ↑ |
| US dollar | $1.150 ↓ |
| Australian dollar | $1.789 ↓ |
| South African rand | R20.84 ↓ |
| Japanese yen | ¥169.2 ↓ |
Have a great day!