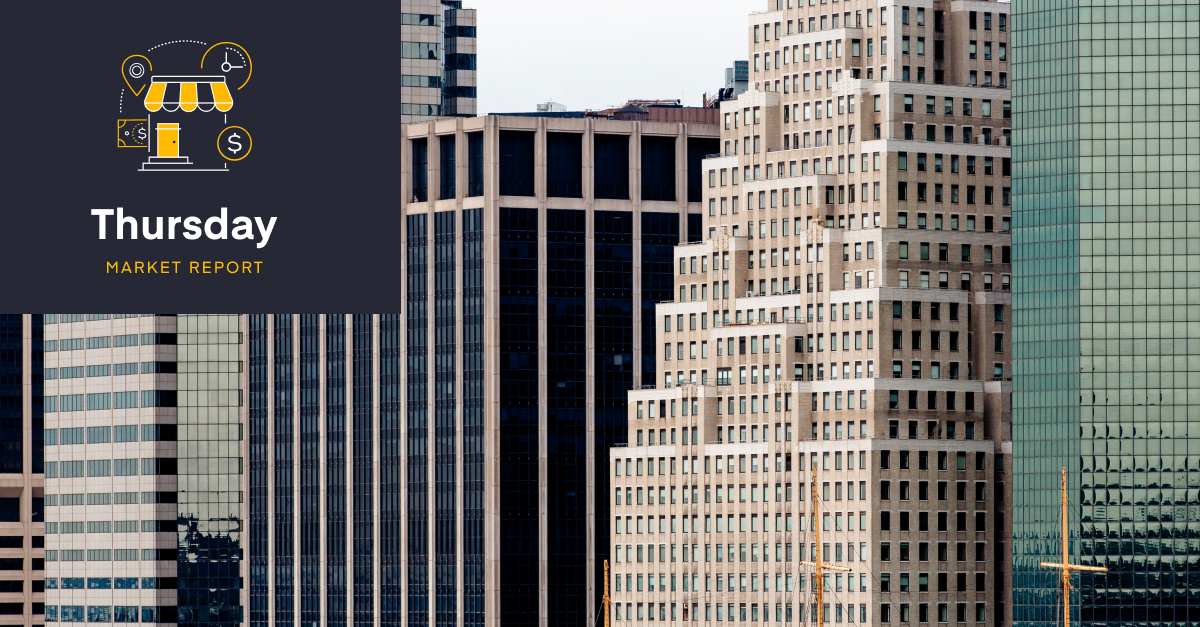 Fed hike by 0.75%, will the BoE hike by 0.5%?

GBP: Will the Bank of England turn hawkish?
EUR: Emergency meeting disappoints
USD: Fed hikes by 0.75% but this will be the norm
Sterling
Sterling managed to claw back the losses it suffered on Tuesday with risk-on sentiment in the markets as well as due to euro and dollar weakness seen over European trading hours.
Today is the main event for the pound and what the Bank of England decide to do with June's rate decision as well as giving guidance on future plans for hikes.

Since April, the belief of a hawkish Bank of England has been eroded after the bank signalled they need to balance tackling inflation and impact on economic growth. As a result, the performance of the pound has suffered as other central banks upped their hawkish rhetoric. The problem with a weak currency is that it imports in inflation.

Following on from the recent willingness for the government to support Brits during the cost-of-living crisis, there is an argument to suggest that perhaps the Bank of England do have more freedom to hike rates in larger tranches and even be more hawkish in their guidance and perhaps drop the impact on growth rhetoric, i.e. purely focus on their only mandate, which is to control inflation. Should they do so then we would expect support for the pound which in turn would also help ease off the inflationary pressures of a weak currency.
Market consensus is for a 0.25% hike with a 40% chance of 0.50% rate hike. All nine members are expected to have voted for a rate hike with six hiking for a 0.25% and three for a 0.50% rate hike.

As ever the devil will be in the detail of the rate statement. The decision is at noon.
Euro
Going into yesterday morning, we saw renewed support for the euro as the ECB held an emergency meeting to discuss 'current market conditions' i.e. the issue of fragmentation. Unfortunately, the meeting left markets disappointed as the commentary was little different to what ECB president Lagarde has stipulated last Thursday. The governing council stated that they will accelerate work on a tool that will tackle fragmentation.
The meeting, in essence, was a non-event and as a result, the gains in the euro seen prior to the meeting were all but erased so expect gains in the euro to be subdued until markets hear of actual plans.
A host of ECB members are due to speak today.

GBPEUR managed to climb by 0.8% and the EURUSD dropped by 0.3%.
USD
So let's start with the key data points from the Fed meeting:
Interest rate hike of 0.75%

An increase in the year-end projection for interest rates to be at 3.4% to focus on tackling inflation

Possible for the Fed to achieve a 'soft landing' – controlling inflation without causing a recession

The Fed lowered growth forecasts from 2.8% to 1.7% by year-end

Increased forecasts for the Fed's preferred measure of inflation, core PCE, up to 5.2% by year-end from 4.3% in March

Increased their forecast on unemployment up to 4.1% in 2024 from a current rate of 3.6%

Initial moves in the market were subdued but once Fed Powell commented that a 0.75% rate hike was unusual and signalled to markets that there will not be a run of similar rate hikes, we saw equity markets rise and the dollar sold off.
July's hike could be either 0.50% or 0.75% depending on inflation. Money market rates have lowered the chance of a 0.75% hike in July to 60%.
So, the dollar weakness looks like profit-taking, given that going into the meeting we saw the dollar hit new highs but coming into early trade today we are seeing the dollar come back. In the medium term, it doesn't look like dollar demand will dissipate given the fact that the Fed are one of the most hawkish in their rate hike expectations.
Elsewhere
The Swiss national bank met this morning and joined the hawkish wagon shocking markets with a 0.50% rate hike and bringing interest rates to -0.25%. This was a big surprise considering the consensus was for no change today with a 0.25% hike in September. The Swiss franc rallied on the back of this and since SNB president Thomas Jordan has confirmed that the SNB are willing to intervene in currency fluctuations.
Market rates
Today's Interbank Rates at 09:07am against sterling movement vs yesterday.
| | |
| --- | --- |
| Euro | €1.162 ↑ |
| US dollar | $1.209 ↑ |
| Australian dollar | $1.734 ↓ |
| South African rand | R19.22 ↓ |
| Japanese yen | ¥162.4 ↓ |
Have a great day.