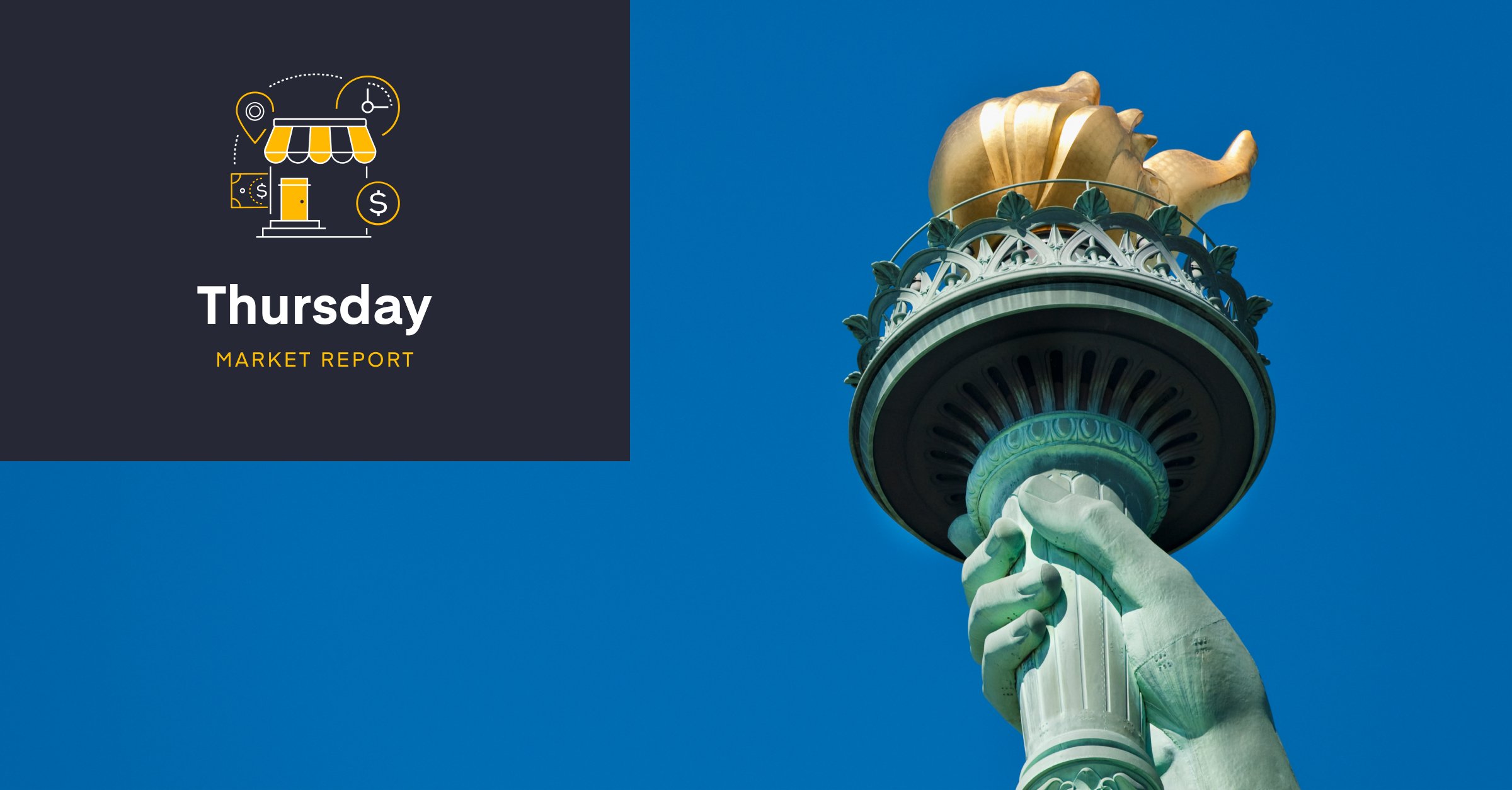 Fed keeps up hawkish tone

GBP: Fed done, now all eyes on the BoE
EUR: EURUSD hits new 20-year low
USD: Dollar keeps on rising
Sterling
GBPUSD fell further overnight as the Fed were more hawkish in their rate statement than was expected (read more below).
As a result markets continued their risk-off sentiment, causing sterling to drop further against the US dollar.
The stage is set now for the Bank of England at noon, in its interest rate decision. Expectations are for a 0.5% rate hike, but market pricing does suggest we could see a hike of 0.75%. Like the Fed last night, the key will be in the Bank's accompanying statement.
As mentioned yesterday, it will be interesting to see the Bank's take on the government's energy support package which was recently announced, and the impact this has on inflation. Will the announcement give the Bank breathing space in their rate hike cycle, meaning a slower rate hike cycle?
Ultimately, markets seem to be finding any excuse to weaken sterling - if the Bank doesn't come out with a hawkish statement then sterling could drop, and if they come out too hawkish, market thoughts will go towards the UK heading towards a recession, which could also be negative for the pound.
Euro
The euro succumbed to the strength of the dollar as well last night, with the pair now at a new 20-year low.
Eurozone consumer confidence is due out today, which is expected to drop further down to -25.8.
USD
The Fed came out with a very hawkish tone last night, raising its interest rate and inflation projections. Fed Powell echoed his comments from Jackson Hole that battling inflation is the Fed's main focus, even if this causes the US to fall into a recession.
Interest rates were hiked by 0.75%, with expectations for another 0.75% rate hike in November, and 0.5% in December. Markets now expect interest rates to peak to 4.65% in May 2023.
The dollar gained across the board as a result on the rate expectations, and with equities dropping on the higher interest rate projection, risk sentiment dropped causing equities to drop, giving the dollar a further bid on safe haven support.
Breaking news this morning has confirmed that Japanese authorities have intervened in currency markets, causing the dollar to weaken and the yen to strengthen. The dollar weakness has spread across the board, but the move looks likely to be short term.
Chart of the day
The Fed's upward projections on interest rates caused money markets to increase the Fed's terminal rate in their monetary policy plan up to 4.65% in May of next year. The dollar index has now hit a new 20-year high, and the S&P 500 is now near lows seen earlier this year.
Source: Bloomberg Finance L.P.
Market rates
Today's Interbank Rates at 10:12am against sterling movement yesterday.
| | |
| --- | --- |
| Euro | €1.145 ↑ |
| US dollar | $1.131 ↓ |
| Australian dollar | $1.702 ↑ |
| South African rand | R19.96 ↓ |
| Japanese yen | ¥160.9 ↓ |
Have a great day.