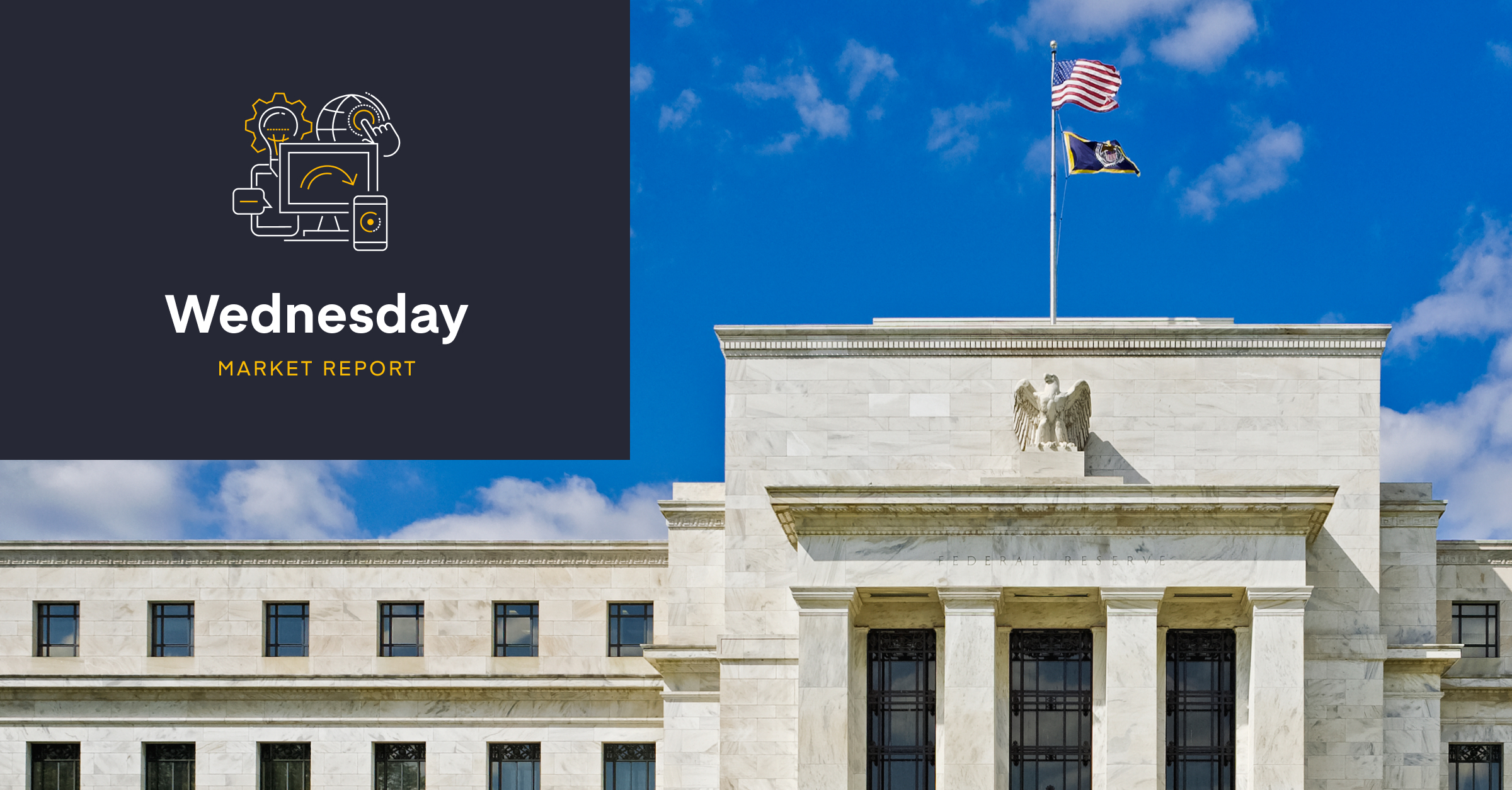 Fed minutes to spur on the dollar once more?

- Inflation in Germany eases
- Australian dollar gains on easing of coal ban
- Eyes on Fed minutes this evening
Yesterday
German inflation eases more than expected in December down to 8.6% from 10%, causing ECB's Kazak to suggest that size of future rate hikes following the next two ECB meetings will be smaller. EUR lost ground following recent hawkish commentary - as a result, money markets tone down the ECB's terminal rate expectations by 10 basis points.
USD and JPY stayed in demand on an off-risk day in markets.
GBP recovered losses from earlier in the day after S&P manufacturing PMIs for December came in better than expected.
US S&P manufacturing PMIs came in as expected at 46.2.
Today
Market rates
* Daily move - against G10 rates at 17:00pm, 03.01.23
** Indicative rates - interbank rates at 17:00pm, 03.01.23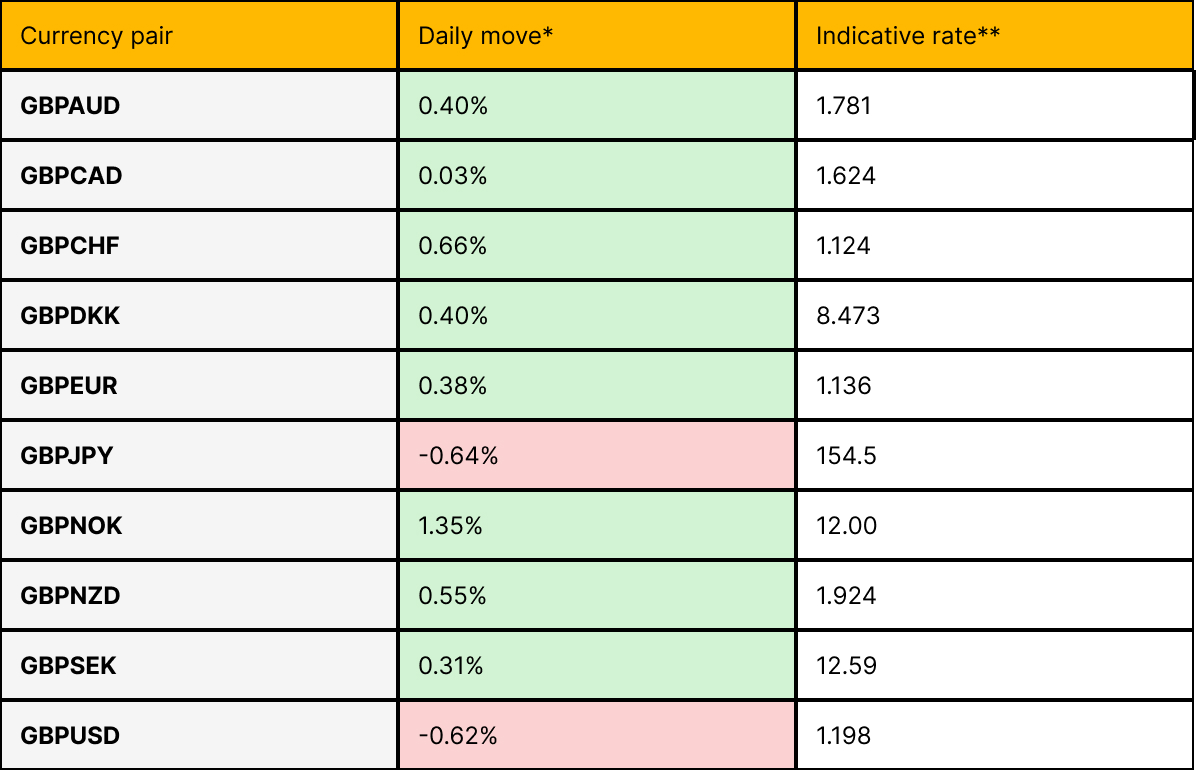 Data points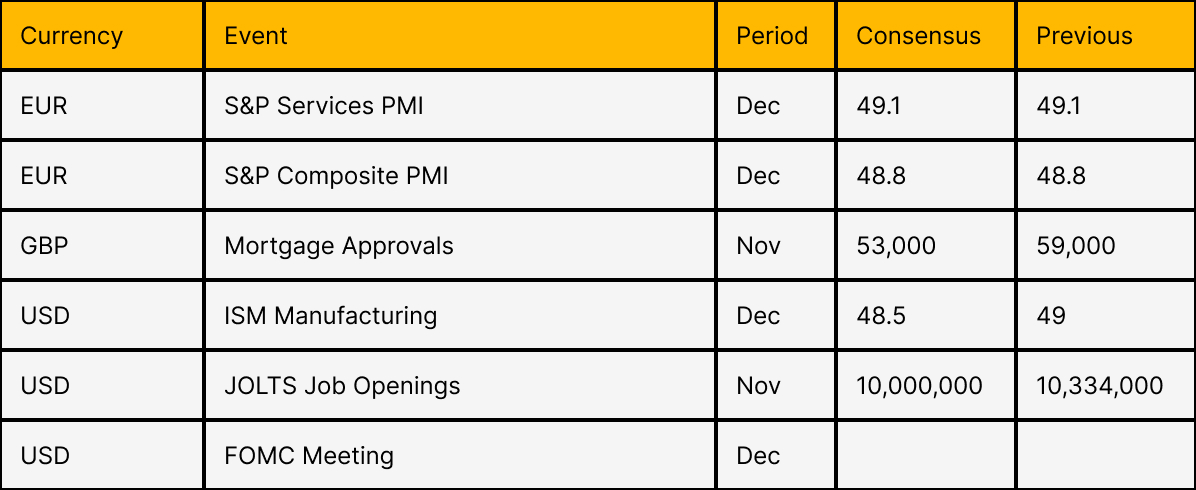 Speeches
Our thoughts
Overnight the bigger mover in markets was AUD, after reports from China suggested that authorities are in talks to partially end a coal import ban from Australia. GBPAUD is currently 1% lower compared to yesterday, reflecting the lows on the pair seen since mid-November. News from China that authorities are planning on expanding fiscal spending is supporting the AUD, as well as general risk sentiment in early trade.
The narrative on GBP seems to be souring, with Allianz Trade suggesting that the UK will face the deepest recession amongst the G7 countries this year. Consequently, the Bank of England seems likely to stick to its dovish stance on monetary policy and interest rate hikes. So, versus other hawkish central banks and their respective currencies, we could well see GBP struggle over the medium term. News early this morning showed that whilst inflation in UK shops eased from 7.4% to 7.3% in December, food price inflation rose to a record high of 13.3% up from 12.4%, highlighting the increasing pressure on UK households. We look to today's mortgage approvals to gauge how the property market is doing.
Focus this evening will fall on the minutes from the December FOMC meeting. The minutes from November were dovish after several Fed members voiced their concern of over-tightening; the dollar weakened by 4% consequently. However, in December's FOMC meeting, we saw the Fed raise its inflation expectations for this year over concerns that the job market was not cooling fast enough, which led to 17 of the 19 Fed policy participants raising their terminal interest rate expectations above 5%. Since that Fed meeting we have seen the decline in USD stall. Should this evening's minutes be perceived as hawkish then we could well see the USD gather in strength, which ultimately could see GBPUSD and EURUSD drop.
Before that we have ISM manufacturing figures from the US, and later this week we have the all important job numbers from the US.
Chart of the day
This evening's minutes from the FOMC meeting could add to further woes for USD buyers. As we can see below, GBPUSD dropped following the Fed meeting in December where the Fed raised its inflation and interest rate expectations - since then we have seen a 3.65% decline on the pair. Should tonight's Fed minutes be perceived as hawkish, then we could well see further strength on USD, and thus further declines on GBPUSD.
Source: Bloomberg Finance L.P.

Have a great day.