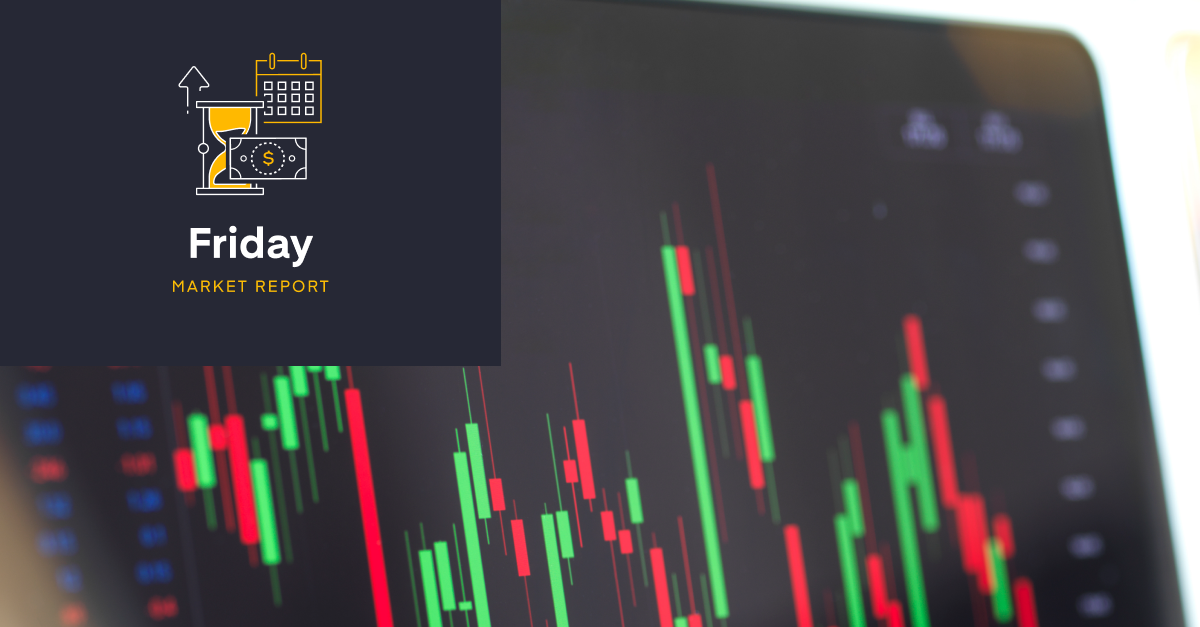 GBPUSD falls to 1985 low

GBP: GBPUSD falls due to poor risk sentiment
EUR: Inflation data in focus
USD: Dollar supported on risk-off mood


Sterling
The 16th September 1992 was labelled as Black Wednesday, and on that day the UK government was forced to withdraw the pound from the European Exchange Rate Mechanism, causing the pound to plummet. 30 years on and it's looking ugly out there for sterling. Similarly to 1992, sterling has been under pressure amidst high inflation and low growth expectations. The old saying is that past performance is not an indicator of the future, but at the moment it's looking troublesome out there for the pound.

Markets were risk-off yesterday with equities dropping, and this followed through on sterling as well. Data this morning has also piled pressure on the pound with retail sales for August falling short of market expectations. This is the last piece of data before the Bank of England meeting, with market expectations for a 0.75% hike next week dropping.

As a result GBPUSD has fallen through last Wednesday's lows, and also a key move was on GBPEUR which has gone through a key support level (see chart below). We will be monitoring price action over the next few days to see if further drops could be seen on GBPEUR.


Euro
Euro moves were muted yesterday with very little data to move the single bloc currency. Natural gas prices climbed higher, with EU intervention in the energy markets seen as tepid. France lowered the growth expectation for next year, and gas importer Uniper has entered into talks with the German government over possible nationalisation.

Eurozone inflation figures for August are due out this morning, with the headline figure expected to remain at 9.1% year-on-year, and the monthly change is expected to remain at 4.3%.


USD
US retail sales rose 0.3% in August, more than the 0.1% expected. But, take out car purchases, building supplies, and food services, and the data shows sales dropped by 0.3%.

Moves on the dollar were muted looking at the dollar index, which finished marginally higher, more than likely due to the risk-off sentiment in the market.

Before the Fed meeting next week, today markets will be keeping an eye on the University of Michigan sentiment and inflation expectations, to see if this is supportive of rate hike expectations for next week and beyond.


Chart of the day
GBPEUR falls through key support levels on risk-off mood in markets, and retails sales in August disappointing.

Bank of England in focus next week. Will this be enough to claw sterling back higher?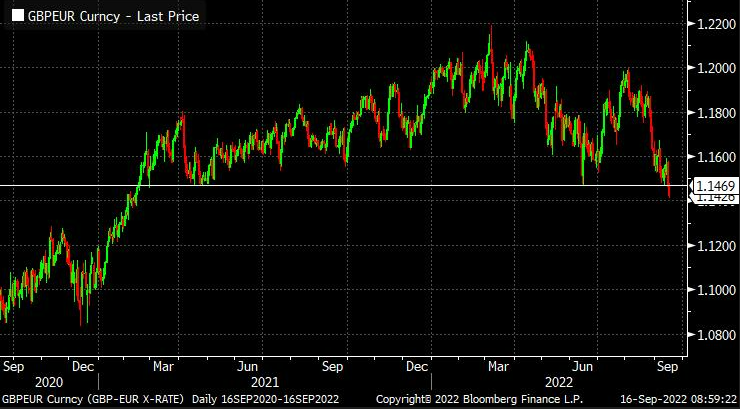 Source: Bloomberg Finance L.P.

Market rates

Today's Interbank Rates at 09:29am against sterling movement yesterday.
| | |
| --- | --- |
| Euro | €1.141 ↓ |
| US dollar | $1.137 ↓ |
| Australian dollar | $1.704 ↓ |
| South African rand | R20.09 ↓ |
| Japanese yen | ¥163.0 ↓ |