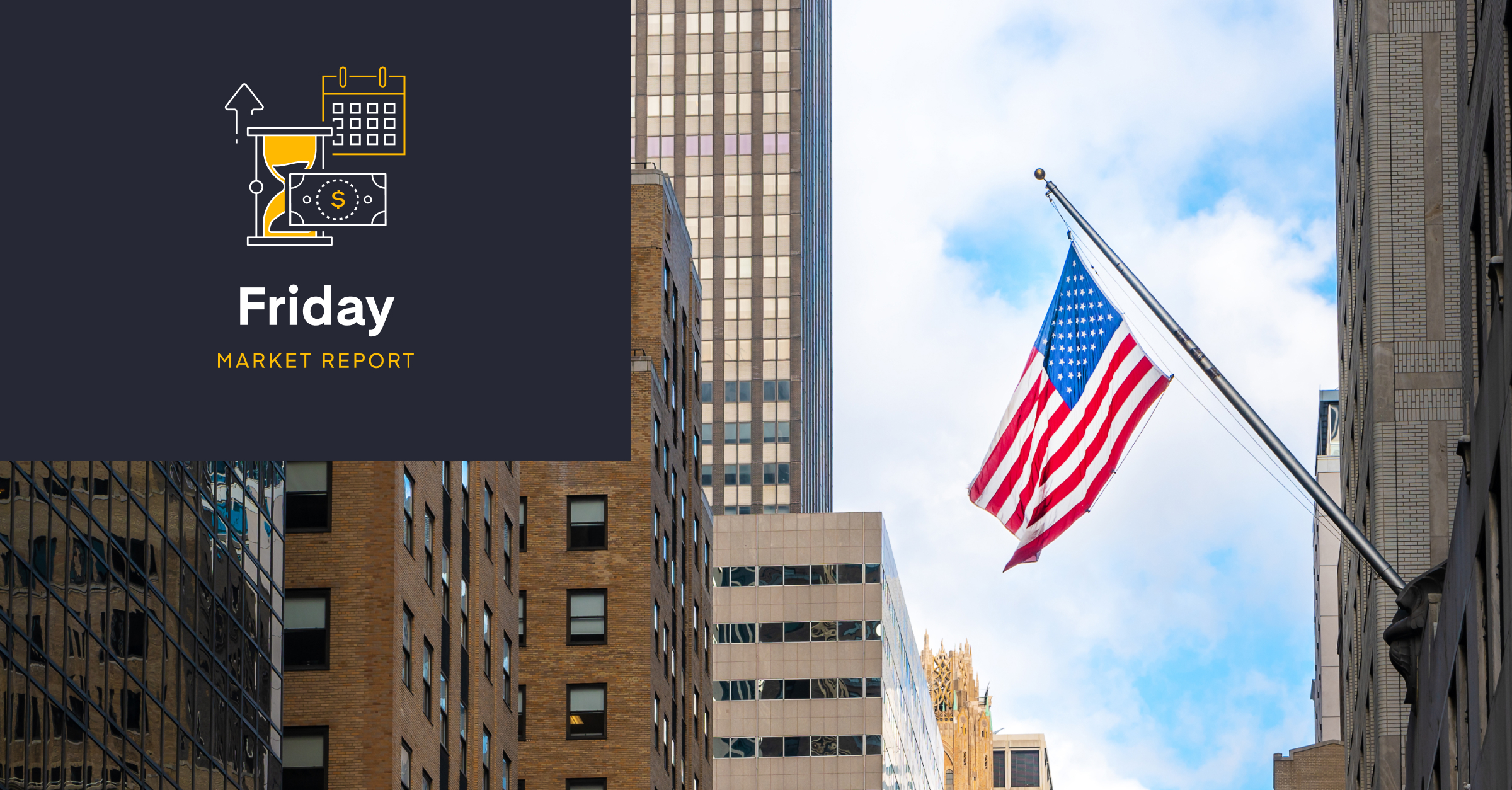 Job numbers to support Fed hikes?

- ADP job numbers higher, NFP to follow?
- Halifax warn UK house prices will fall
- ECB expected to hike rates until the summer
Yesterday
ADP job numbers from the US gave the USD another boost, adding to the Fed's narrative that a strong labour market means they will need to keep hiking interest rates. Along with this, we had several Fed members' comments continuing to back the Fed's narrative of higher rates for longer. Overall the USD was the big winner of the day, with GBPUSD dropping by 1.2%. Unsurprisingly stocks dropped, taking GBP down with it.
Overnight, the China re-opening narrative continued, with reports suggesting that the country intends to relax restrictions on the "three red lines", a regulatory guideline that limits property development. CNY was boosted as a result, and the news caused some risk appetite to creep into markets, with Asian equities slightly higher overnight.
ECB member Villeroy commented on the Bank's monetary policy, suggesting that interest rates will rise up until the summer before being held for a sustained period in the battle against inflation.
According to mortgage lender Halifax, house prices are expected to drop by 8% this year, adding to fears for the UK property market and adding to the negative narrative on GBP.
Today
Market rates
* Daily move - against G10 rates at 17:00pm, 05.01.23
** Indicative rates - interbank rates at 17:00pm, 05.01.23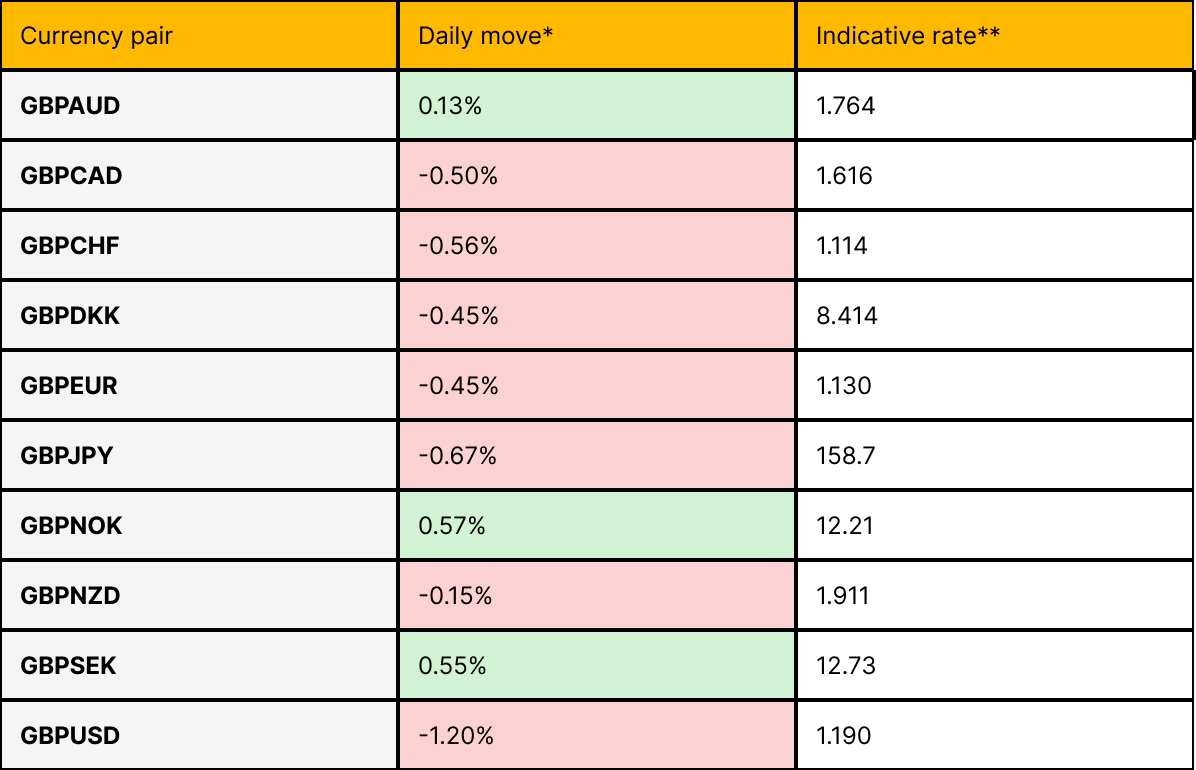 Data points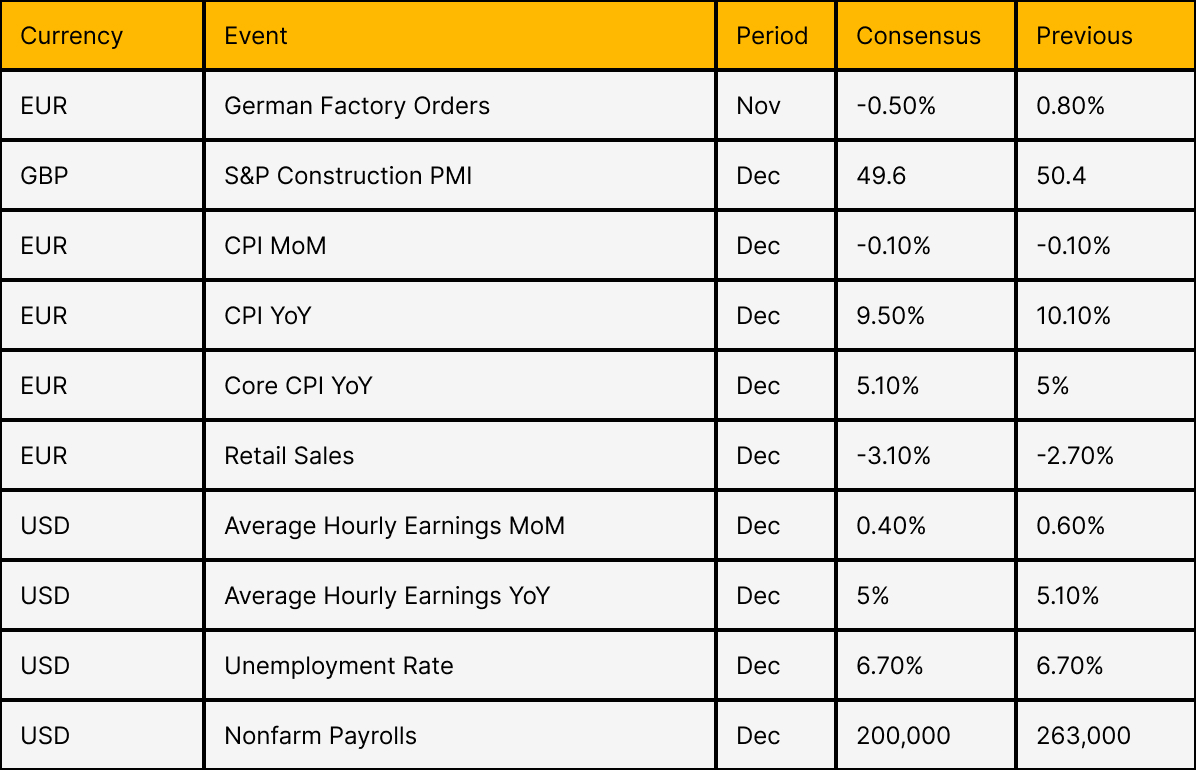 Speeches
EUR - ECB's Centeno and Lane
Our thoughts
All eyes on US job numbers today, and whether the data will support the Fed's narrative that it will need to keep hiking interest rates in the face of sticky inflation. Markets are expecting 200,000 jobs added in December, with a slight drop in wages. Should data come in higher, we would expect yields on government bonds to climb, with the USD continuing to strengthen ahead of next week's inflation numbers.
EU inflation numbers are due today, and whether this fits the ECB's hawkish narrative is in focus. Headline inflation is expected to drop to 9.5% in the face of falling energy prices, but more concerning for the ECB will be the core number which is expected to rise to 5.1%. Any higher numbers and we would expect GBPEUR to continue its downtrend seen since mid-December, when we saw the divergent monetary policy statements from the ECB and BoE.
Chart of the day
Whilst the number of jobs added per month has been slipping over the course of this year, the number of additional jobs hasn't declined severely - with wages continuing to climb and the unemployment rate near historic low levels, it's no surprise to see yields on 10-year treasury bonds still near multi-year highs. Any upside surprise on job numbers and we would expect further spikes on treasury bonds, and further demand for USD.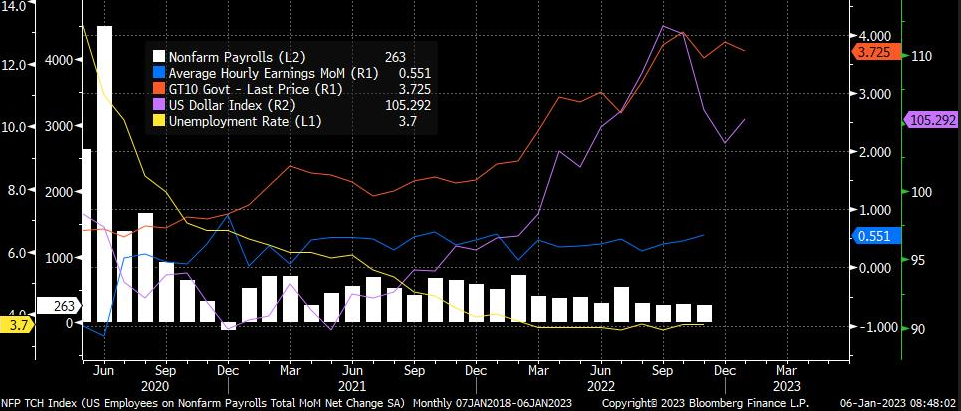 Source: Bloomberg Finance L.P.
Have a great day.