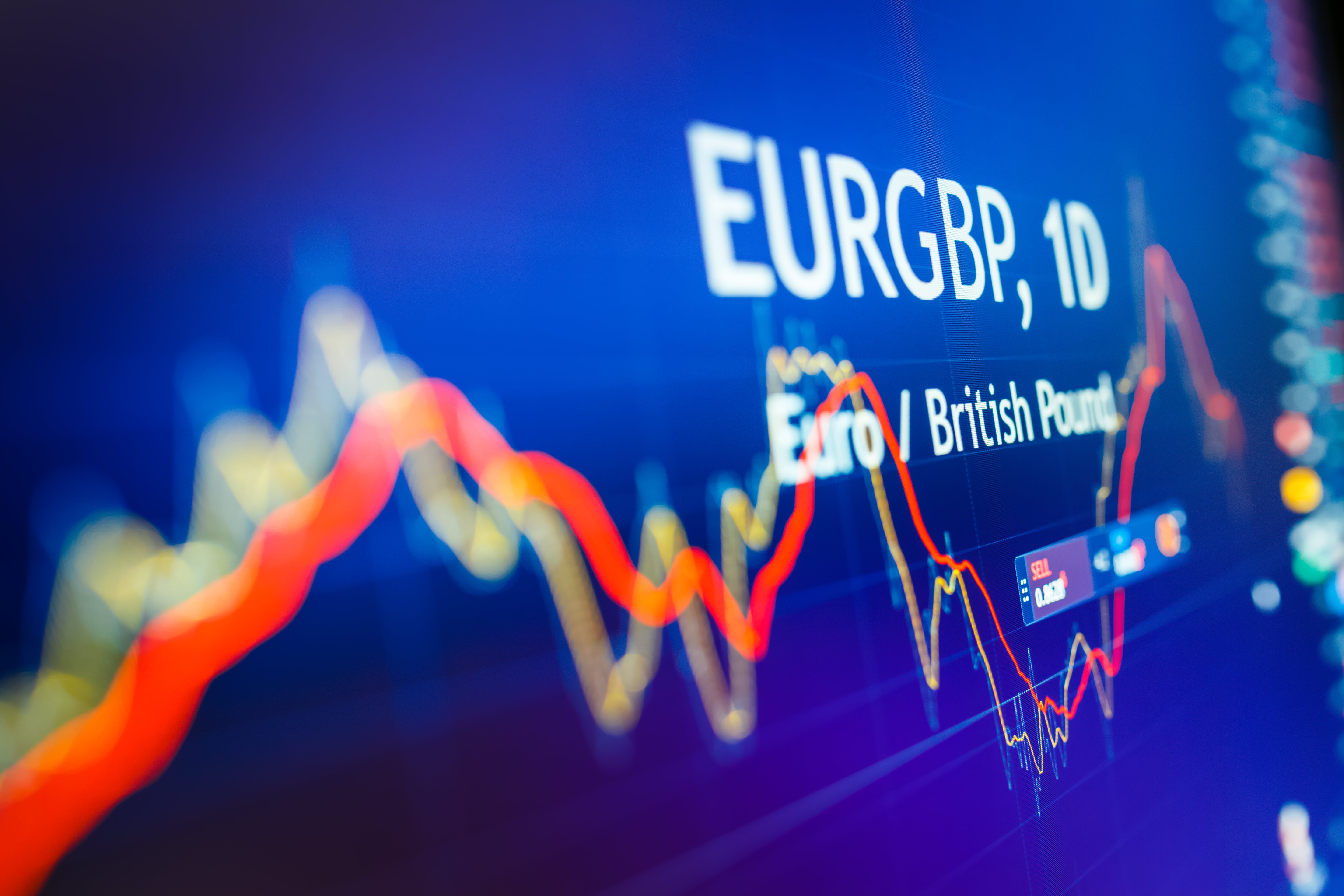 Markets fall as Omicron fears increase

GBP: Lockdown fears return
EUR: Tighter Covid restrictions
USD: Biden's $1.75t Build Back Better Act hangs in the balance
Sterling
Despite the Bank of England raising interest rates for the first time in over three years last week, sterling ended Friday's trading session below pre rate hike levels. The brief rally posted immediately after the announcement faded away as data from the services sector which accounts for over 80% of UK GDP showed the rate of growth has now fallen to its lowest since February of this year. With reports from the hospitality sector of trade falling by over 40%, and the very real threat of a further tightening of Covid restrictions as positive cases set daily records, markets are inching back pricing for next year's rate hikes.
News of France and Germany closing borders to UK citizens also weighed on sterling as Europe acts swiftly to try and slow down the rapid spread of Omicron.
Following quickly on the heels of the shock North Shropshire by-election defeat, the resignation of Brexit Secretary Lord Frost over the weekend, whilst not market moving only adds further to the political mire that the government finds itself in.
A quiet economic calendar ahead this week with UK Final Q3 GDP data due to be released on Wednesday.
Euro
The euro remains close to its lows for the year as tightening Covid restrictions and surging energy prices threaten to derail the nascent recovery. Dogged by above target inflation and anaemic wage growth, the outlook for the euro remains highly uncertain. Despite inflation running way above the ECB's target range, unlike its peers, the ECB remain steadfast in their view that the rise in inflation is indeed transitory and they forecast CPI to return back below 2% in 2023.
Defying market expectations, the Central Bank recently reiterated their view that they do not expect to raise interest rates before the end of 2022 which puts them at stark odds with the US and UK where markets are pricing in three rate rises by year end.
There are no economic releases scheduled for this week.
USD
The dollar continues to trade close to its 2021 highs as a combination of a hawkish Federal Reserve meeting and huge risk-off flows as Omicron fear sank US equities. Risk assets fell sharply after news of NY Covid positivity tests doubling in the last 3 days and the infamous Dr Fauci warning on CNBC that he expects that trend to continue. He also warned that if the "numbers get too high" we will have to increase current restrictions, although he would not be pinned down on what that number might be.
Late in the trading session, the news that the J&J & Sinopharm vaccines offer close to zero protection against Omicron added to the already negative sentiment.
With markets not pricing in the first rate hike until June of next year, comments from Fed member Waller that he sees an interest rate rise as early as March also helped to support the dollar.
Overnight news that Sen. Joe Manchin, a conservative Democrat, won't support the Biden administration's "Build Back Better" plan will likely kill the $1.75 trillion social spending and climate policy bill as it is now. Democrats need Manchin's vote in the 50-50 Senate, plus a tie-breaker from Vice President Kamala Harris for the Bill to pass.
There are two major economic releases due this week: Q3 Final GDP due Wednesday and PCE Thursday.
Market rates
Today's Interbank Rates at 07:49am against sterling movement vs yesterday.
| | |
| --- | --- |
| Euro | €1.173 ↓ |
| US dollar | $1.321 ↓ |
| Australian dollar | $1.864 ↑ |
| South African rand | R21.03 ↓ |
| Japanese yen | ¥149.8 ↓ |
Have a great day.