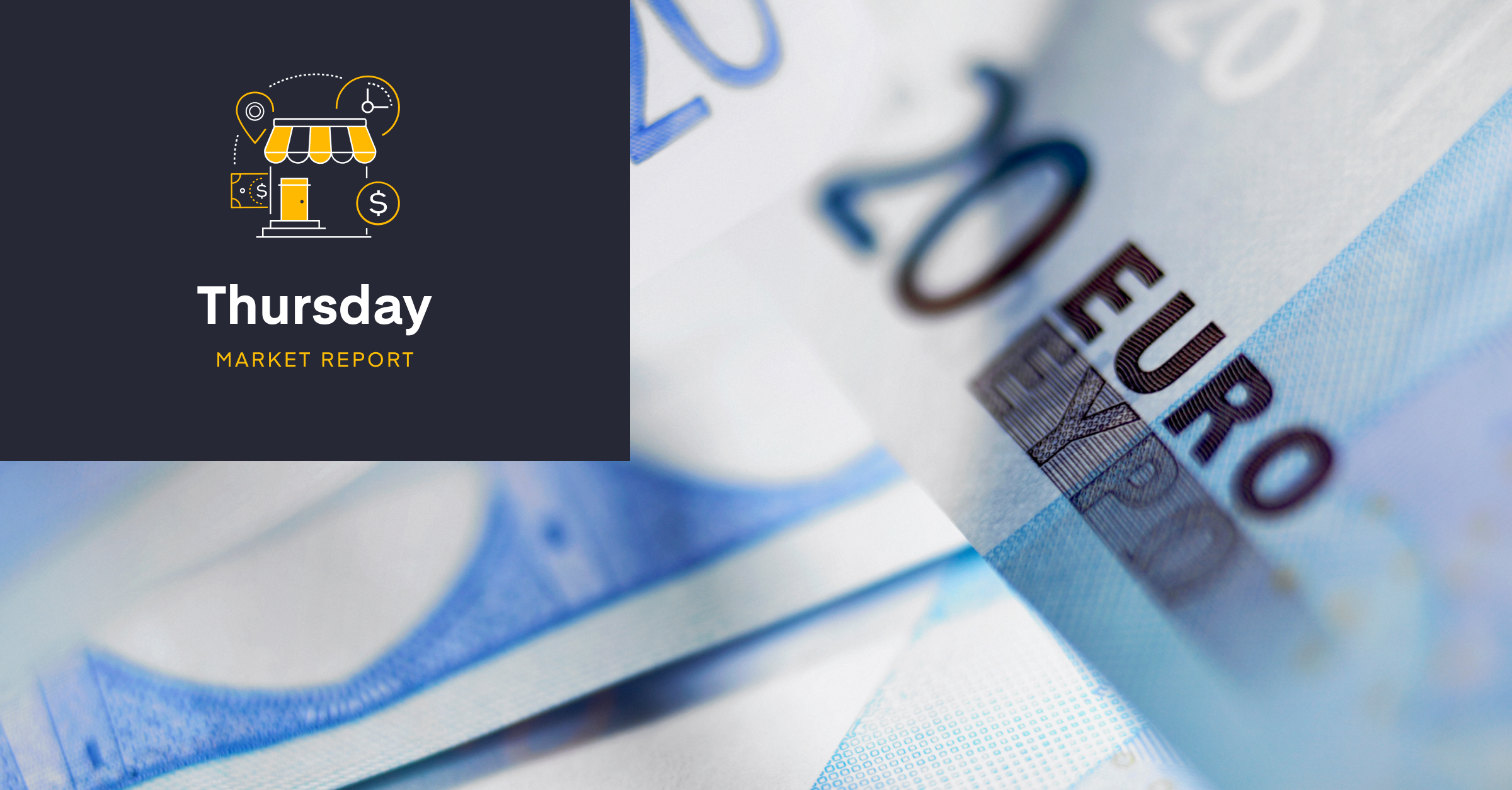 Markets take stock of US inflation

GBP: Inflation expectation due for release
EUR: EU calls for a cut in electricity consumption
USD: Dollar still supported following inflation
Sterling
Sterling finished yesterday marginally higher across the board following that inflation print, with markets keeping their bets for a 0.5% rate hike in next week's Bank of England meeting, with a 75% chance of a 0.75% rate hike. Notably, we saw GBPUSD recover by 0.6% following the big fall on Tuesday after the release of US inflation figures.
Today's attention will fall on the BoE/Ipsos inflation forecast for the next 12 months. It will be interesting to see how, and if, Liz Truss' cap on energy bills will impact forecasts. It has been suggested by economists that the plan may well trim inflation rates, so will be interesting to see the Bank of England's take.
Euro
In her annual State of the Union speech, EU chief Ursula von der Leyen called for a cut of 5% of electricity consumption during peak hours across the bloc. The plans also suggested a de facto windfall tax on fossil fuel producers, which would require them to contribute 33% of their taxable surplus profits. However, plans for a cap on natural gas prices from Russia were put on hold.
Euro moves were subdued yesterday, with markets repositioning themselves ahead following the drop on Tuesday.
ECB members Guindos and Centeno will be speaking today.
USD
Following the big move on the dollar after the August inflation data, further gains were muted. Some of this could be due to the continued comments from Japanese monetary authorities of a possible currency intervention, after the USDJPY pair hit the highest level since 1998. On these rumours we saw markets sell USD and buy JPY, which had a follow through on other currency pairs.
However, dollar selling was short-lived with the currency finishing marginally unchanged on the day. Today's focus will be on the August retail sales report to give an indication on peoples spending habits. Gasoline prices fell in August, so it will be interesting to see if this meant people spent more money on other goods due to the extra disposable income.
Chart of the day
Talk of possible currency intervention by Japanese monetary authorities caused some US dollar selling in markets and buying of Japanese yen. The broader selling of USD also had a follow through on other currency pairs like GBPUSD, causing the pair to rise throughout the course of the day.
Yesterday's moves however have reversed, with markets still awaiting official confirmation of any such intervention in the markets.
Source: Bloomberg Finance L.P.
Market rates
Today's Interbank Rates at 09:03am against sterling movement yesterday.
| | |
| --- | --- |
| Euro | €1.155 ↑ |
| US dollar | $1.153 ↑ |
| Australian dollar | $1.706 ↓ |
| South African rand | R20.14 ↑ |
| Japanese yen | ¥165.6 ↑ |
Have a great day.