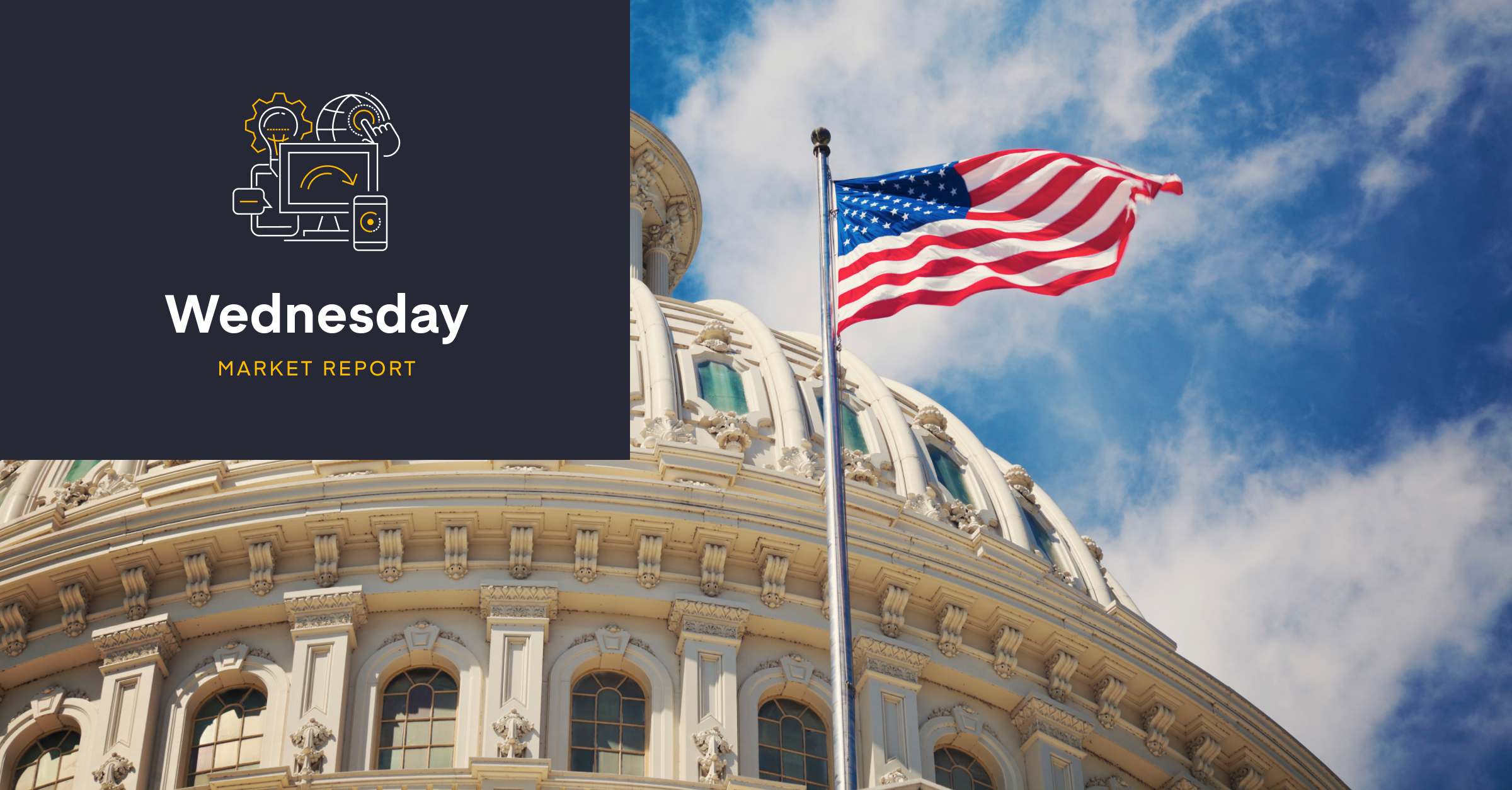 Neck and neck in the midterms

- Midterm result remains in focus
- Northern Ireland protocol to be resolved by year end?
- Lower US inflation could cause more US dollar damage
Yesterday
Very slow start to yesterday with currencies consolidating within a range. But, as the afternoon kicked in, we saw renewed selling of the USD, with the dollar index now crossing below the psychological 110 level, taking the index to the lowest since 16th September.
Both EURUSD and GBPUSD hit the October highs, threatening to break prior resistance levels. The driver was the expectation of the Republicans winning in the midterms resulting in a Democratic President with a Republican House, which ultimately will make it hard to pass any major legislation that could be restrictive to business. Thus as mentioned yesterday, markets are risk-on and the dollar is weakening.
Unless we see an inflation figure on Thursday which supports the Fed's policy narrative from last week, this weakness on the USD could well continue.
Regarding the EUR, supportive data came from September's retails sales which didn't fall as much as expected (-0.6% vs -1.3% expected) but nonetheless volumes in sales were lower when compared to June last year even though consumers are spending more.
For GBP, it appears some light at the end of the ongoing spat over the Northern Ireland protocol, with Irish Foreign Minister Simon Coveney declaring a deal could be 'doable' by year end.
GBP vs G10
Against rates at 17:00pm, 08.11.22.
| | |
| --- | --- |
| Currency pairs | Daily move (%) |
| GBPUSD | 0.65% |
| GBPNOK | 0.29% |
| GBPCHF | 0.25% |
| GBPEUR | -0.07% |
| GBPDKK | -0.07% |
| GBPCAD | -0.11% |
| GBPJPY | -0.15% |
| GBPNZD | -0.23% |
| GBPAUD | -0.26% |
| GBPSEK | -0.48% |
Today
Data points
No significant data points today
Speeches
Fed Williams at 8:00am
ECB's Elderson at 10:00am
BoE Haskel at 13:00pm
Fed Barkin at 16:00pm
BoE Cunliffe at 16:00pm
Our thoughts
Current price action seems to be showing that the year-to-date downtrend could be breaking should we see EURUSD overcome the October high. GBPUSD is seeing something similar with price action, hinting a break of the 2022 downtrend. Although perhaps once we see the Autumn Statement and markets take well to the changes in fiscal policy, we could see this break.
Optimism of China easing restrictions (there were headlines that lockdowns in some areas have been lifted) and a ceasefire in the war is giving markets any excuse to buy into risk, but ultimately these two points will have to follow through IF we are to see a change in sentiment.
Focus today will be on the respective comments from the Fed and BoE as well as the results from the US midterms. Current results are very split:
House
Democrats: 167 seats
Republicans: 197 seats
Result needed for change: The Republicans need 218 seats to win the House
Senate
Democrats: 48 seats
Republicans: 47 seats
Result needed for change: The Republicans need a net gain of one seat to win the Senate
Chart of the day
The move lower on the US dollar index over the last few days is giving a warning sign that perhaps the dollar's bull run is coming to an end. A drop below 107.50 would confirm that perhaps the tide is turning.
The inverse correlation with the US dollar index and the equity markets can be seen below. A turn around in sentiment seems apparent given focus is now on a possible ceasefire, as well as China doing a 'pivot' on it's zero-Covid policy.
Should US inflation drop further than what's expected, then more weakness in the US dollar looks likely to come.
Source: Bloomberg Finance L.P.
Have a great day.