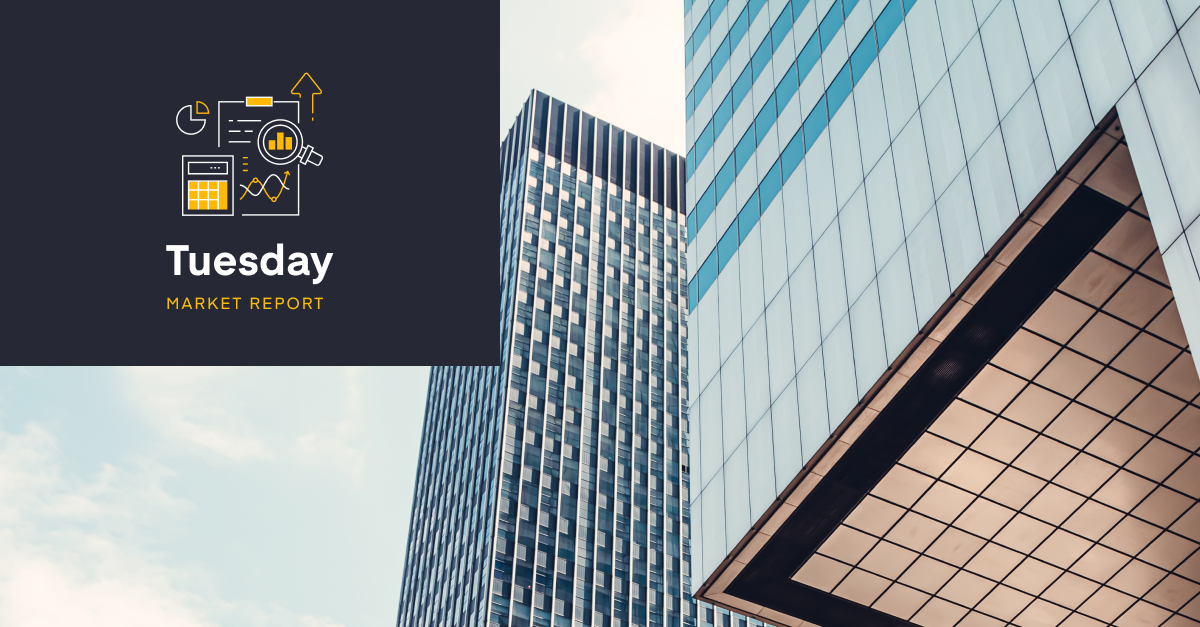 Political tensions to cause safe haven demand?

GBP: Sterling to track equities lower?
EUR: Risk-off markets could dampen euro demand
USD: Pelosi visit to Taiwan supporting dollar
Sterling
Sterling made a new five-week high versus the US dollar as it continued it's losing streak, and the pound continued to track rising stock markets.
The UK's manufacturing PMIs came in marginally lower than expected, dropping to a 25-month low as new orders and exports continued to decline. One glimmer in the data though was that job creation did accelerate.
Nationwide reported that house prices only rose by 0.1% in July, indicating that perhaps the property market is cooling due to worsening living standards and surging inflation.
No data out today, but with Nancy Pelosi's planned trip to Taiwan threatening to renew US-China tensions, it looks like we could see a risk-off mood in the markets, and with sterling tracking equity market performance, we could see some weakness today.
Euro
Eurozone manufacturing also slumped to near two-year lows, falling into contraction territory. The zone's unemployment rate remained at 8.1% as well. Despite this, we managed to see the euro make a 4-week high versus the US dollar, but this is more to do with the continued weakness in the US dollar.
Very little data today as the risk-off mood in markets for the reasons above could limit gains for the euro.
USD
As mentioned above, the dollar continued its run lower as equity markets continued their runs higher, and markets continued to digest the change in narrative from the Fed last week.
The dollar was not helped either by softening manufacturing activity led by declining orders. The PMI print from S&P global came in marginally lower than expected at 52.2 vs 52.3.
On the data front, we have the JOLTS job opening data estimated to show that 11 million job vacancies were available in June. Market impact could well be limited, but the data will give a bit of a picture if the job market is still tight. Fed speakers Evans, Mester, and Bullard will all be speaking, and their comments following last week's Fed meeting will be closely listened to.
Otherwise, amongst the backdrop of geopolitical tensions between the US and China, we could see markets seek out the safety of the US dollar today.
Elsewhere
The Reserve Bank of Australia hiked interest rates by 0.50% as widely expected to 1.85%. However, the accompanying statement followed a similar rhetoric to the recent ECB and Fed meetings, that the interest rate path is not pre-set, and that future rate moves will be data dependent.
Despite the interest rate hike, the Australian dollar weakened and rates for buying Australian dollar versus the pound are up to 2-week highs.
Chart of the day
Demand for traditional safe haven currencies, the Swiss franc, Japanese yen, and the US dollar all increased overnight on renewed geo-political tensions between the US and China, on the back of Nancy Pelosi's trip to Taiwan.
Market rates
Today's Interbank Rates at 09:23am against sterling movement yesterday.
| | |
| --- | --- |
| Euro | €1.191 ↓ |
| US dollar | $1.220 ↓ |
| Australian dollar | $1.761 ↑ |
| South African rand | R20.07 ↓ |
| Japanese yen | ¥159.8 ↓ |
Have a great day.