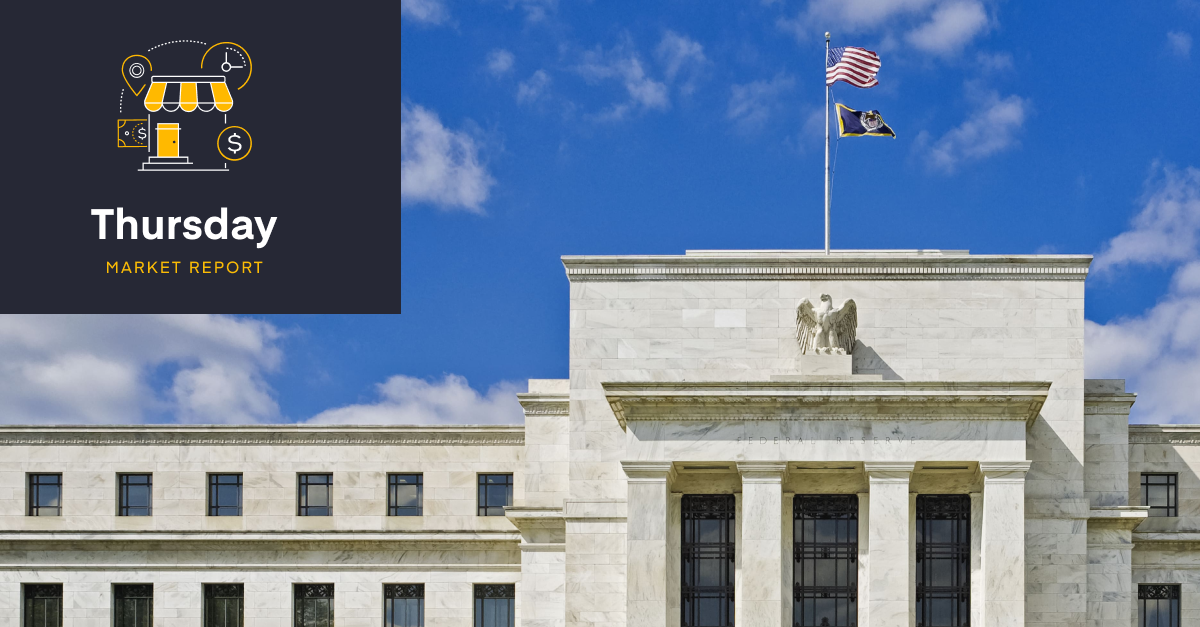 Powell testimony signals possibility of US recession
GBP: Pound softer again as markets turn risk negative
EUR: PMIs dominate today's data, euro down early on
USD: Dollar supported after testimony by Fed Chair Powell
Sterling
Yesterday inflation posted a whopping 9.1%, in line with expectations. The Bank of England, like all central banks, have the dilemma that raising interest rates in response will kill the domestic economy, and worryingly in the UK will make debt increasingly unserviceable. Expectations of 3% interest rates by end of 2023 have now been brought back to 2.75%.
Today we have a raft of PMI data, the leading indicator for economic activity in the country and growth so we can expect volatility around 9.30am today. Data already released for public borrowing showed a higher than expected figure of £13.bn against £11.6bn and re-affirms the problematic situation for the UK in general.
Euro
PMIs dominate the data calendar today, and early readings from France have undershot expectations in manufacturing and services. There will be more data as the morning continues and will cause some volatility. The PMIs are a key leading indicator for eurozone growth. The markets have been closely paying attention to Christine Lagarde, and whether she is likely to carry through the expected 25-50bps rise in interest rates, the first for 11 years, and bring interest rates back to zero by September. The markets will be keen to see whether this is carried through or extended.

On top of global demand issues, and an already weak eurozone economy, the impact of the war in Ukraine on Germany and indeed Eastern Europe generally raises a particular headache around energy supplies. The ECB cut its growth forecasts from 3.7% to 2.8% for 2022 yesterday.
USD
Last night Fed Chair Powell indicated that he was strongly committed to bringing down inflation until compelling evidence emerges that inflation is falling. However, he tempered his stance by saying that he would try to avoid tightening so much that it "throttles the economy". This is in essence the dilemma facing the central bank generally, of course, the very negative effect on demand in the economy from raising interest rates to predicted levels, and his words indicate that there is a very real risk of a US recession looming. The last GDP reading was -3.5% and surveys of economists, bankers and policymakers suggest the expectation is a recession this year.

In related news, a US fuel tax holiday was agreed by Congress yesterday, as they try to ease the cost-of-living crisis in the US with fiscal measures to try to ease pressure on consumers. A recession in the US will of course have international ramifications. This morning the dollar is up, as risk appetite turns negative.
Market rates
Today's Interbank Rates at 09:28am against sterling movement vs yesterday.
| | |
| --- | --- |
| Euro | €1.158 ↓ |
| US dollar | $1.217 ↓ |
| Australian dollar | $1.768 ↓ |
| South African rand | R19.48 ↓ |
| Japanese yen | ¥165.1 ↓ |
Have a great day.