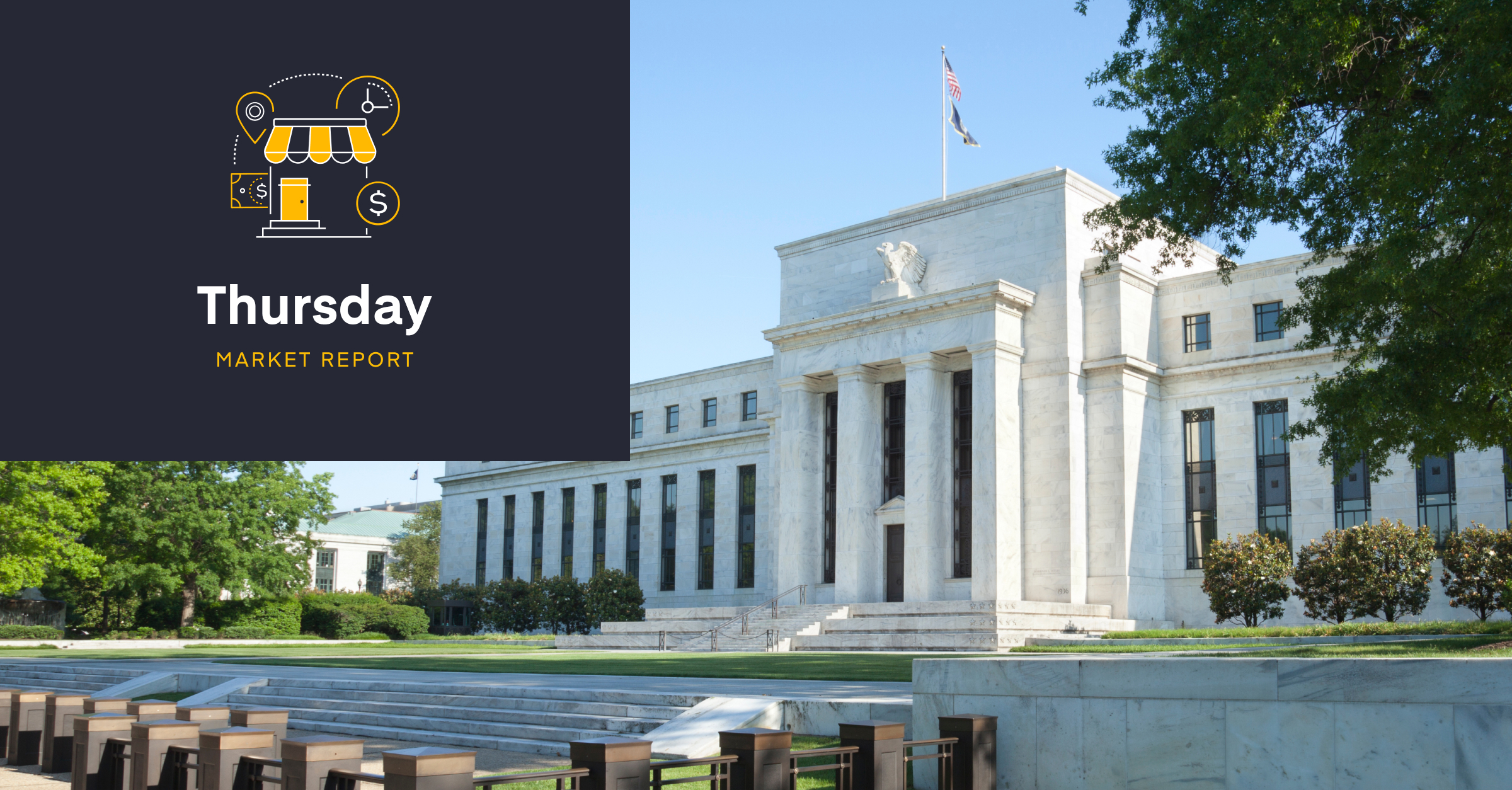 Powell: The Marathon Man

GBP: Over to you Governor Bailey
EUR: Recession will not tame inflation
USD: Slower for longer
Sterling
Sterling had another negative day, falling across the board tracking lower risk sentiment.
But, all eyes on the Bank of England today at noon. These are the things we will be looking out for:
A hike of 0.50% or 0.75%?
Will they keep their "act forcefully if needed" mantra.
How will the nine members vote? Last month it was pretty split.
Growth and inflation outlook.
A 0.75% hike and an outlook that suggests similar large hikes could well support the pound.
But, as we have seen in yesterday's Fed meeting (see below), the BoE could follow suit and indicate smaller rate hikes, and should markets lower the terminal rate expectations then we could well see the pound lower.
Euro
Eurozone manufacturing came in lower than expected at 46.4, showing that the sector contracted for the fourth consecutive month in a row, adding to concerns of a slowing economy.
ECB members have all spoken this morning stating that focus is on bringing inflation down, and that there is a need for further rate hikes. ECB President Lagarde commented that a recession will not be enough to tame inflation – suggesting ECB willing to risk economy going into a recession.
USD
What a mad hour of the Fed meeting - so, at 6pm, as expected the Fed hiked rates by 0.75%, and supplemented this with a statement that suggested that the Fed is to consider the lagging effects of cumulative rates hikes (375bps since March). The market initially deemed this to mean the Fed may be considering slowing down its pace of hikes. The dollar sold off, and equities rallied.
Chairman Powell began his press conference at 6.30pm, and the key message from him was that yes the Fed will be considering a smaller hike in December, but economic data suggests that the terminal rate of hikes will need to be higher, and that it is very premature to think about pausing rates. The signal is clear: smaller rate hikes for longer suggest that inflation will be here for longer, and that the Fed are not done in battling it - "we have ways to go, ground to cover with rates".
Dollar went from being in the red to green, and equities from green to red.
The Fed's stance will be supportive of the dollar it seems, with downside risks on GBPUSD and EURUSD.
Next up is Friday's jobs numbers.
Chart of the day
Smaller for longer is the way the Fed see it, and we can now expect terminal rates peak to around 5.13% in May, and stay around here at least until September.
This narrative seems likely to continue to be supportive of the US dollar… well, at least until the next Fed meeting.
Source: Bloomberg Finance L.P.
Market rates
Today's interbank rates at 09:35am against sterling rates on yesterday.
| | |
| --- | --- |
| Euro | €1.154 ↓ |
| US dollar | $1.126 ↓ |
| Australian dollar | $1.788 ↓ |
| South African rand | R20.72 ↓ |
| Japanese yen | ¥166.9 ↓ |
Have a great day!