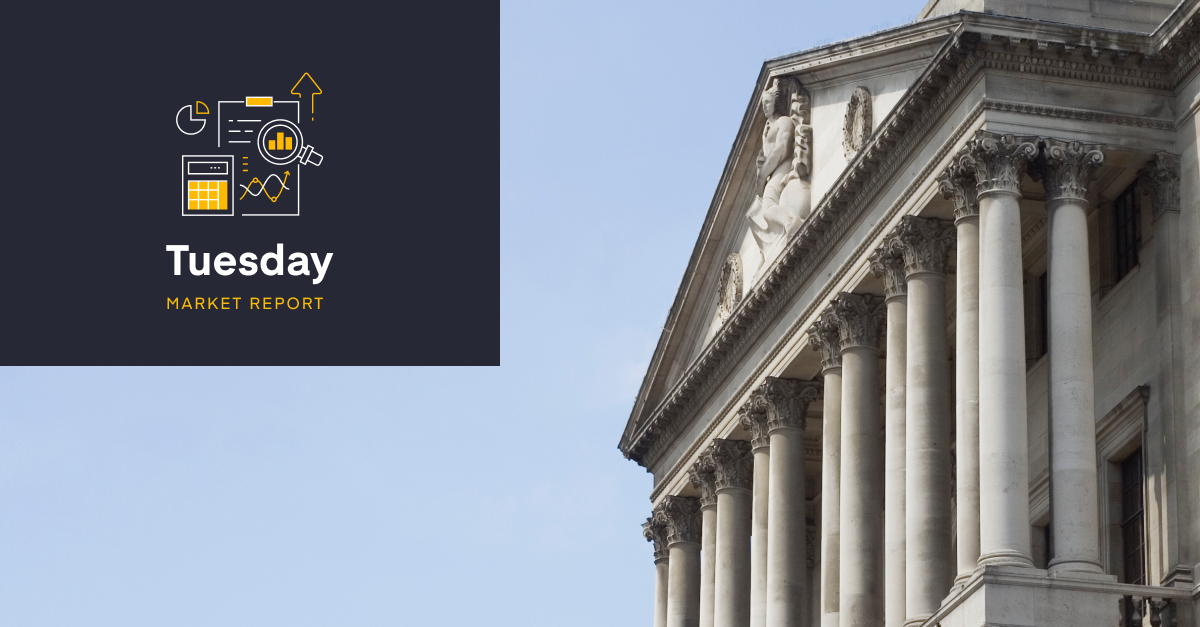 Real wages fall by 3% in the second quarter

GBP: Inflation continues to outpace wage growth
EUR: Euro on back foot as gas prices soar
USD: Dollar rebounding
Sterling
UK wages (ex bonuses) continued their 2022 upward trend, surpassing expectations of a rise to 4.5% and coming in at 4.7%. But, when adjusted for inflation, at 9.4% real pay in the UK fell by a record 3% in the 3 months leading into June, illustrating the cost of living crisis. But, on a positive note, the unemployment rate remained at 3.8%, the lowest since the 70's, and the number of new jobs added rose by 73,000 versus an expected 25,000. Chancellor of the exchequer, Nadhim Zahawi commented this morning that the jobs market is in a strong position.
Impact on sterling was muted from the data, with the money market keeping their bets on interest rate hikes, the same as before the data. Next set of data for markets to focus on will be tomorrow's inflation data, which is expected to rise to 9.8% in July.
General themes in the markets, a stronger dollar, and a weaker euro are dictating GBPUSD and GBPEUR moves at the moment, with GBPUSD down 2% over the last 5 days, and GBPEUR up 0.3%.
Euro
European gas prices soared higher again yesterday, now above the highs we saw in March, as the hot summer has prompted higher than normal demand. As mentioned yesterday, the hot and dry weather has caused river levels to drop rapidly, affecting the transport of energy commodities.
As a result, we are seeing the euro weaken, with EURUSD rate now near the lows seen earlier this month. As mentioned above, GBPEUR is also climbing as a result.
Current rates for clients selling sterling and buying euros is 1% higher than the three-month mean average.
Later this morning we have the latest Zew survey of economic sentiment from Germany and Europe.
USD
The dollar continued in it's bid higher yesterday on safe haven flows following rate cuts actioned by China, and the potential for the People's Bank of China to devalue their currency as it struggles with growth. Dollar demand now is also being supported given the US's energy independence, isolating itself away from the negative impact of rising gas prices on both the UK and Europe.
Lower gasoline prices are also prompting markets to think that retail sales data on Wednesday might exceed expectations, alleviating any near-term fears of a recession in the US, and therefore supporting the Fed's stance on maintaining it's rate hike cycle.
Today's data points are the industrial production for July, and housing starts.
Chart of the day
Average earnings have continued their 2022 trend and climbed to 4.7%. However, inflation continues to outpace the rise in wages causing 'real wages' to fall at their fastest rate in 20 years, showing a 3% fall in the second quarter of this year.
Should inflation continue to rise to 9.8% in July, the differential between wages and inflation looks likely to get worse.
Source: Bloomberg Finance L.P.
Market rates
Today's Interbank Rates at 09:16am against sterling movement last week.
| | |
| --- | --- |
| Euro | €1.186 ↑ |
| US dollar | $1.204 ↓ |
| Australian dollar | $1.717 ↑ |
| South African rand | R19.81 ↑ |
| Japanese yen | ¥161.2 ↑ |
Have a great day.