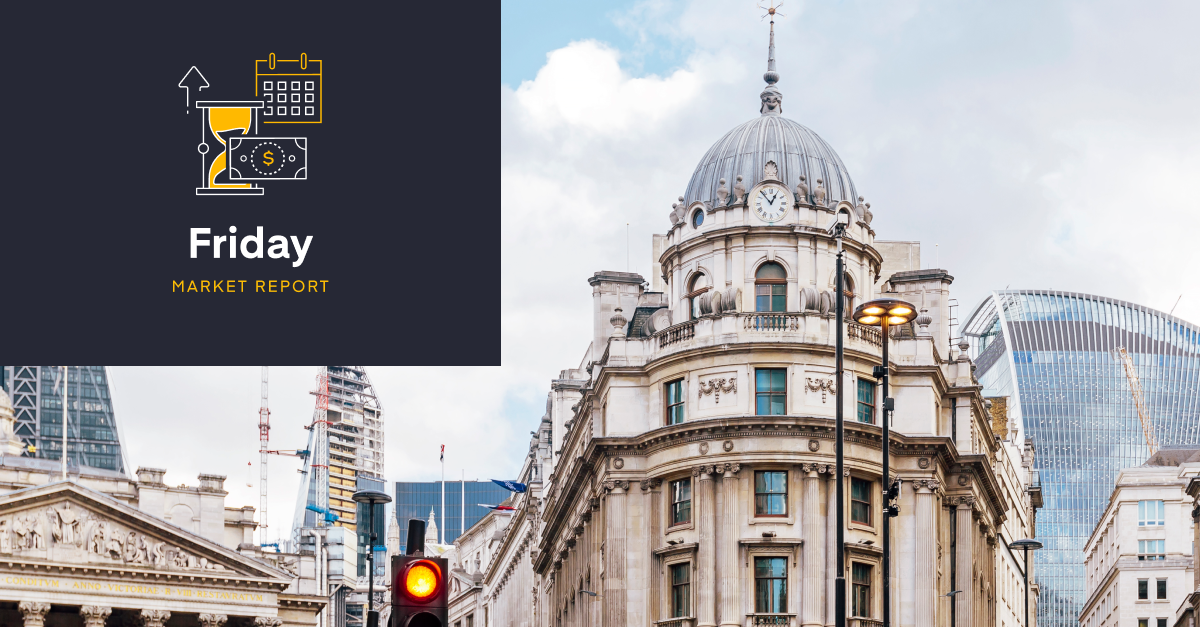 Recession looming… Truss to the rescue?

GBP: Truss's tax cut promises to stem GBP losses
EUR: Gazprom warns of more turbine maintenance
USD: Will job data stave off fears of US recession?
Sterling
As widely expected, the Bank of England exercised their biggest rate hike since 1995, up by 0.5% to 1.75%. Initially the pound spiked on the news, but gains were quickly erased after the Bank announced that inflation will peak at 13.3% in October, along with the grim news that the UK will fall into a recession later this year, expected to last over a year.
Governor Bailey dropped guidance on future rate hikes, but kept the stance that the Bank will act more forcefully if necessary.
Sterling declined through most of the afternoon, but before the close of play we saw it stage a recovery. Why?
Liz Truss, favourite to be the next Prime minister, tweeted after the BoE meeting that she will cut taxes to stimulate growth, thereby attempting to avert such a recession. She also reiterated this point during her televised debate with Rishi Sunak in the evening. A cut in taxes would be an inflationary pressure itself, meaning that the BoE may well need to keep on their path to tighten monetary policy. Perhaps the impending new PM is why the Bank dropped it's forward guidance, as ultimately each candidates' respective fiscal policies are different, and could well dictate what action the Bank of England takes.
As it stands, year end interest rate projections remain the same as before the meeting.
Today we will hear from the Bank of England's chief economist Huw Pill, and his take on the Bank of England's meeting yesterday.
Euro
Euro moves were largely muted yesterday, but trouble could be on the horizon after Gazprom warned that three other turbines in Russia may also require maintenance. There is still also no resolution over the returned turbine from Canada we mentioned months back. Russia continues to say that they require documentation to confirm that the turbine was not subject to sanctions imposed by Canada, the EU, and the UK. Gas flows through the Nord Stream 1 pipeline remain at 20% capacity.
European natural gas prices remain around 200 keeping the EURUSD pair within a tight range.
USD
The number of people filing for jobless claims remained near 8-month highs, data revealed yesterday. In conjunction with data from earlier this week showing that the number of job vacancies are falling more than expected, is the US job market showing signs of loosening?
Perhaps we'll learn more today, as it's jobs day in the US. Markets are expecting monthly wage growth and unemployment to remain at 0.3% and 3.6% respectively for July, as well as expecting 230,000 jobs added in July, down from 381,000 jobs added in June.
Although past performance can't always be indicative of future results, over the last year we have seen the US dollar rise modestly following the job print, but ultimately, we wait to see if the data staves off fears of an impending recession.
Chart of the day
The Bank of England's warning is very stark, projecting no economic growth until the third quarter of 2024. Will Liz Truss's promised tax cuts be enough to avert a recession?
The next month will be very interesting…
Market rates
Today's Interbank Rates at 10:10am against sterling movement yesterday.
| | |
| --- | --- |
| Euro | €1.187 ↓ |
| US dollar | $1.214 ↓ |
| Australian dollar | $1.745 - |
| South African rand | R20.19 ↓ |
| Japanese yen | ¥161.4 ↓ |
Have a great day.