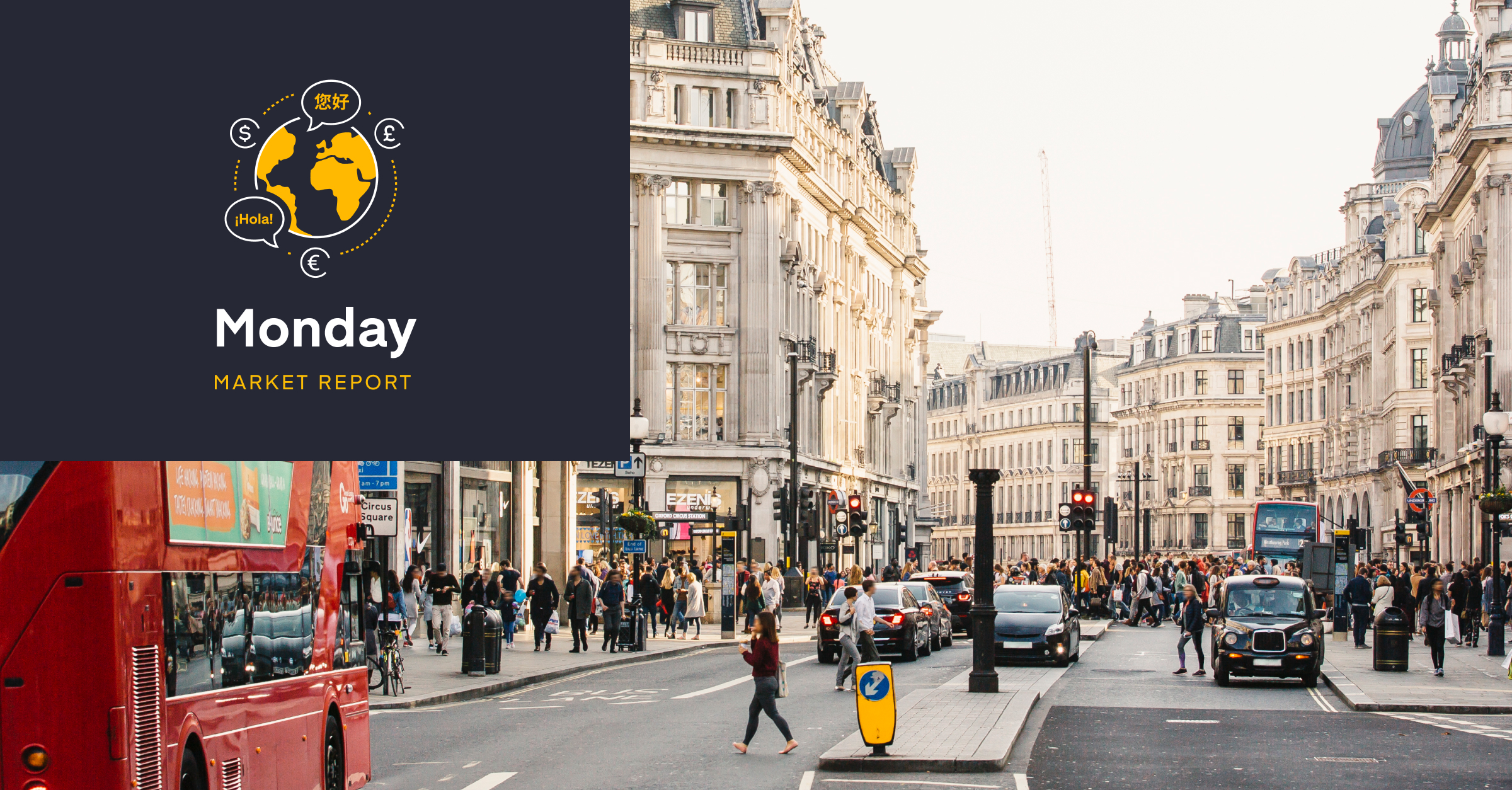 Risk-on appetite drives markets

GBP: Economy bounces back in July
EUR: ECB hawks continue to boost euro
USD: Dollar breaks uptrend – more falls to come?
Sterling
Growth data for July was released this morning, showing that the economy bounced back from the -0.6% figure in June, although we were short of the 0.3% expected growth, coming in at 0.2% instead. GBPUSD continues its rebound off that 1985 low we saw last week.
A lot of data this week, so it could be a volatile week for the pound. Tomorrow we'll have an indication of the UK job markets, and Wednesday is the August inflation print, expected to remain at 10.1% but with core inflation expected to rise to 6.3%. The week will finish with August retail sales to give a measure of how the cost of living crisis is impacting peoples spending habits.
Markets are still 50/50 about whether we'll see a 0.75% rate hike next week, and given that the Bank of England is in a data dependent stance, these data points should give markets further guidance on what to expect next week.
Sterling markets have opened up higher as well on risk-on appetite in markets after news over the weekend that Ukraine's counter offence against Russia has been effective.
Euro
The hawks continued last week's rhetoric over the weekend, with the Bundesbank chief Joachin Nagel calling for more tightening in the ECB monetary policy cycle. There was also news over the weekend that Germany may well consider direct intervention in the energy market. Friday's EU emergency energy meeting gave little to no detail in terms of what the EU are likely to do to curb the energy crisis, with several states reluctant to cap Russian gas supply. We will hear more on Wednesday on the outcome of this meeting.
Ukraine's counter offence in the Kharkiv region is also giving the euro support on open this morning. Currently the euro is at its strongest level versus the US dollar since August 18th, and versus the pound it's back testing the two-month highs.
Inflation readings are expected this week from Germany and from the EU, but for now markets are continuing their positive bias on the euro.
USD
The dollar broke its August uptrend last week as markets fully price in the continued hawkish rhetoric by the Fed. Also, the risk-on appetite in markets is also dwindling in appetite for the US dollar. Looking at US dollar positioning by non-commercials in the futures markets, there was very little addition to being long (positive) for the US dollar. We keep an eye on the 107.70 on the dollar index to see if this US dollar move carries on.
Inflation is expected to ease to 8% for August on falling commodities, but core inflation is expected to continue to climb. We are now in the Fed blackout period, so this is the only major data point that will give markets guidance on the US dollar. Unless we see a big drop in inflation then markets will expect a 0.75% for September. We now look to see how markets price beyond September.
The dollar has continued its downward move this morning on increased risk appetite. Clients looking at buying US dollars look set to be presented with some good buying levels considering we were at the same level as 1985 last week.
Chart of the day
Renewed risk appetite in markets, along with markets betting on hawkish ECB rhetoric, and possible intervention by Japan to support the yen, are causing the markets to reposition themselves after the US dollar index hit a new 20-year high last week.
The key level to suggest further US dollar selling could be when we retrace 50% of the August uptrend. US inflation only major data point this week.
Source: Bloomberg Finance L.P.
Market rates
Today's Interbank Rates at 09:34am against sterling movement last Friday.
| | |
| --- | --- |
| Euro | €1.148 ↓ |
| US dollar | $1.169 ↑ |
| Australian dollar | $1.698 ↑ |
| South African rand | R19.98 ↓ |
| Japanese yen | ¥167.0 ↑ |
Have a great day.