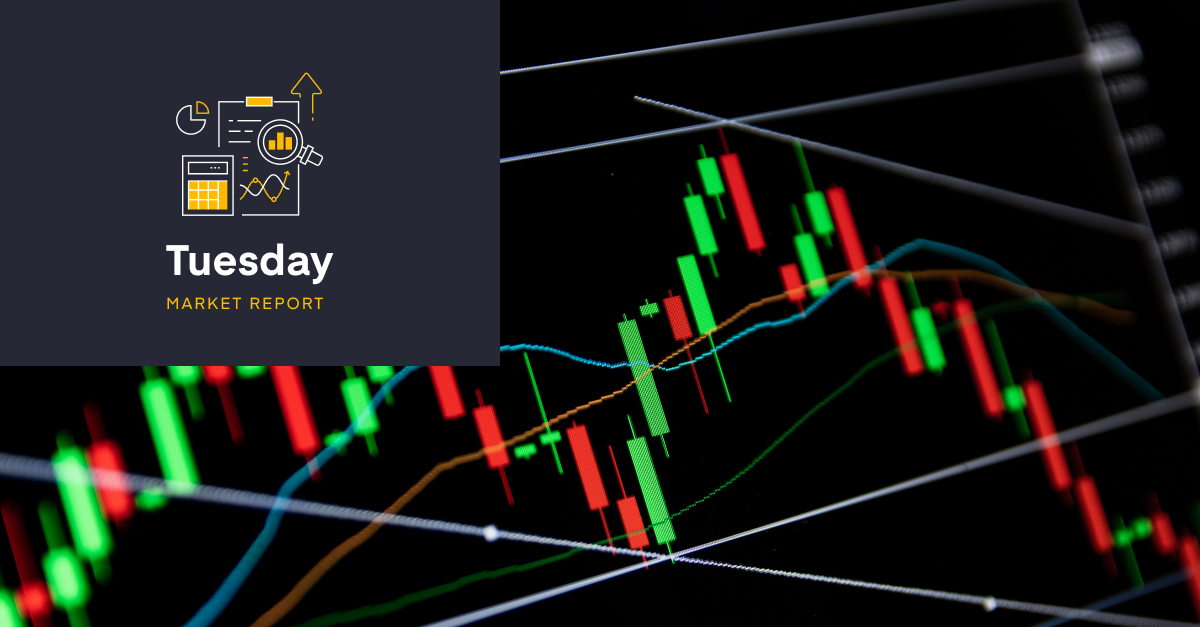 Russia reduces gas flows

GBP: Truss, Sunak take part in heated debate
EUR: EU hold emergency energy meeting
USD: Dollar weak on threat that Fed will pivot
Sterling
A heated TV debate between Truss and Sunak saw both parties take blows at each other's economic policies, the UK's relationship with China, and Brexit. Opinion snap polls suggests Rishi Sunak nudged the debate, while Conservative votes put Truss as the winner, and Labour voters think Sunak did better.
The two will be on TalkTV this evening, and then on Thursday the official hustings will begin in Leeds.
Sterling in general enjoyed a positive day, tracking equity markets higher on increased risk appetite.

No data out today.
Euro
The euro was hit yesterday after Russian energy giant Gazprom announced they will halve flow through the Nord Stream 1 (NS1) pipeline down from 40% capacity to 20% capacity, starting this Wednesday. European gas prices also rose as a result. The euro did manage to stabilise later in the day.
The news could not come at a worse time for the EU, with a growing number of nations, including Spain, Greece, Italy, Poland, and Hungary, raising objections to the EU's plan to cut natural gas consumption by 15%. The EU will hold an emergency meeting today to discuss revisions to the original plan in hope that an agreement can be made. Markets will be keen to see whether any new proposals go through, but it seems for now the constant threat of Russia turning off the taps completely will hinder any significant gains for the euro.
USD
The dollar got a safe haven bid in the afternoon on news of Russia halving gas flows through the NS1 pipeline. However, the gains in the US dollar were very short lived with market focus still on tomorrow's Fed meeting, and whether the Fed will pivot from their aggressive monetary policy stance to one that is concerned with economic growth – is the US dollar's reign as the king coming to an end?
Data points today include the Richmond Fed manufacturing index, expected to continue the downtrend to -14, new home sales expected to drop to 660,000, and consumer confidence expected to continue its downtrend since June 2021 down to 97 from 98.7.
US dollar selling could well continue going into the meeting, but as we saw yesterday, any negative developments in the European gas saga and we could see markets buy into the safety of the US dollar.
Chart of the day
In the absence of any major economic data over the last few weeks, we have been saying that sterling moves have been dictated by risk sentiment and the performance of equity markets.
In the chart below, we can clearly see the correlation between the GBPUSD pair with the FTSE 100.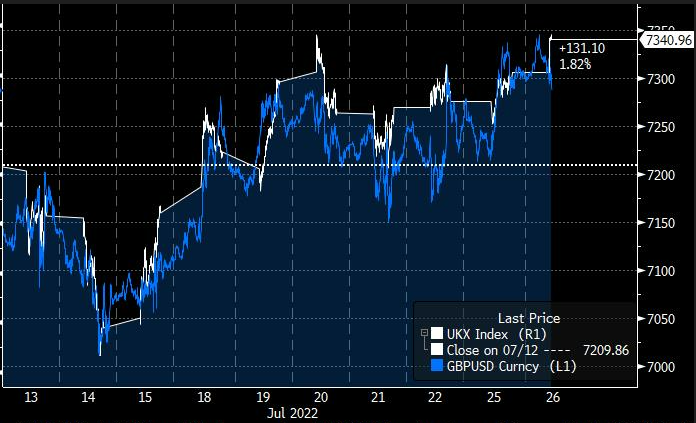 Market rates
Today's Interbank Rates at 10:04am against sterling movement vs yesterday.
| | |
| --- | --- |
| Euro | €1.178 ↑ |
| US dollar | $1.203 ↑ |
| Australian dollar | $1.729 ↓ |
| South African rand | R20.12 ↓ |
| Japanese yen | ¥164.2 ↑ |
Have a great day.