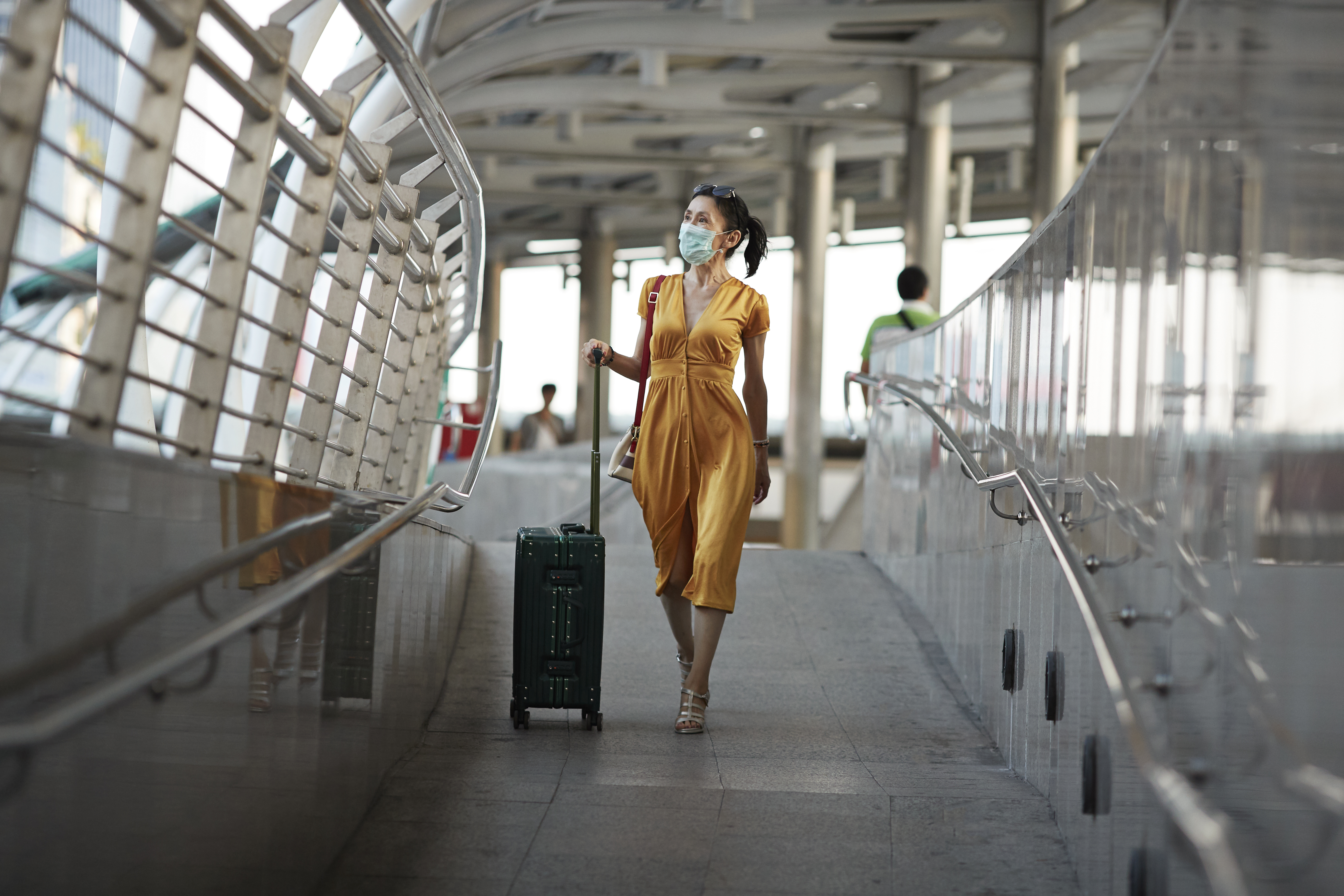 Business travel: Keeping costs down in a post-Covid world

Given the events of the last two years, businesses are being required to manage and scrutinise their cash flow more tightly than ever. The combination of financial uncertainty caused by Covid-19 and the changing landscape of Brexit means companies are looking for new ways to keep their costs down.
Cutting back on business travel is one easy way of doing this.
The global pandemic forced people to evaluate how much of their everyday travel is essential, and the same goes for businesses. Zoom, Microsoft Teams and other online platforms have become integral parts of our working lives, facilitating presentations, client meetings, business updates and more.
But as businesses return to the office and face-to-face meetings start to make a comeback, we can also expect to see levels of business travel slowly rise. And whilst the Delta variant continues to limit some international travel, businesses with clients, partners or offices in Europe may start opening the door to more overseas meetings.
As they takes these steps, it's important that they ensure costs are kept to a minimum with so many other financial and economic challenges facing them. So, here are a few of our top tips:
Be prepared for rising prices
As the entire travel industry ground to a halt due to the spread of Covid-19, many experts questioned whether air travel would become more expensive as a result. The airline industry alone accrued more than $1 trillion in debt globally over the course of the pandemic and fuel costs are up 50% from last year (source: Fortune).
"If we think about who historically—before COVID—paid more to fly or stay in hotels, it typically used to be business travellers."


Vik Krishnan, McKinsey Partner and Travel Industry Expert
Although travel has been returning for some time now, airlines are more reliant on those travelling for leisure than ever before. For this reason, if your business relies on international travel or you have offices and clients abroad, factoring potential price hikes into your profit and loss sheet for the foreseeable future could be crucial as airlines come to grips with new pricing models. Being prepared for any significant outgoings the business may need to account for can minimise the damage caused.
Compare travel on different days
Prices can change drastically by choosing to travel on different days of the week, or even hours of the day, so being flexible with travel arrangements will help to limit spending.
For international travel, using sites like SkyScanner for flexible-date searches may help to save money on airfare. When planning international meetings, it may be cost-effective to check which dates are cheapest to fly, and make arrangements accordingly.
If you plan on travelling by rail while on business abroad, train fares can also vary greatly. Travelling at peak times can be significantly more expensive than at quiet times in the day, and direct route prices may differ to those with one or more changes.
According to ARC's global airline sales data, U.S. travellers who booked flights on Sunday saved on both domestic and international airfares. Additional savings were gained by departing on a Friday for domestic trips, or on a Thursday for international trips — when fares are typically lower.
The same goes for booking accommodation. Expedia, which analysed prices of more than 895,000 properties from the Expedia Group's inventory, showed travellers could generally find the lowest average daily rates on Fridays.
Set up a reliable expenses system
To keep costs down, companies should look to put in place a business-wide expenses system to manage employees spending when they are travelling internationally.
At Equals Money, we provide businesses with multi-currency payment cards that helps financial controllers keep track of their team's spending while abroad, or in the UK. The product will arm teams with prepaid Mastercards, allowing quick loading and transferring of money as and when it's needed.
Individual team members can upload their receipts and annotate transactions through a mobile app to make reconciliation one less thing to worry about, while managers can control budgets, review spend and add money to cards in real-time through our online platform.
Create an employee travel policy
Ensuring you have a robust travel policy in place is particularly important if your team are likely to be booking their own travel, as it means any plans must meet a certain criteria.
If employees select and book their own accommodation, create guidelines to ensure all bookings stay within a set budget. For example, set a cost-per night limit for employees to factor in while booking travel.
If employees regularly travel to the same destination, try negotiating with a hotel group to see if you can secure discounted rates or a perks scheme.
Forward planning for 2022
As has been the case since January, British citizens need to meet different requirements when travelling within the European Union. Passports must have at least six months left, but be less than 10 years old, and more extensive insurance may be necessary to cover healthcare. The correct driving documents will also be required, depending on your destination.
As well as more extensive travel insurance, businesses may need to provide indemnity insurance for its employees. This could add up significantly if employees are travelling frequently.
There is still a lot of uncertainty over trans-Atlantic business travel whilst the Delta variant continues to spread, but domestically in the US, Deloitte is optimistic of corporate travel to reach 65-80 percent of 2019 levels by the end of 2022.
Each country will have different requirements for business travel or expect visitors to have certain documents so it is important to check these in advance of travel and plan ahead, to avoid any unexpected costs. You can check the business travel requirements for each country in Europe via the government website.