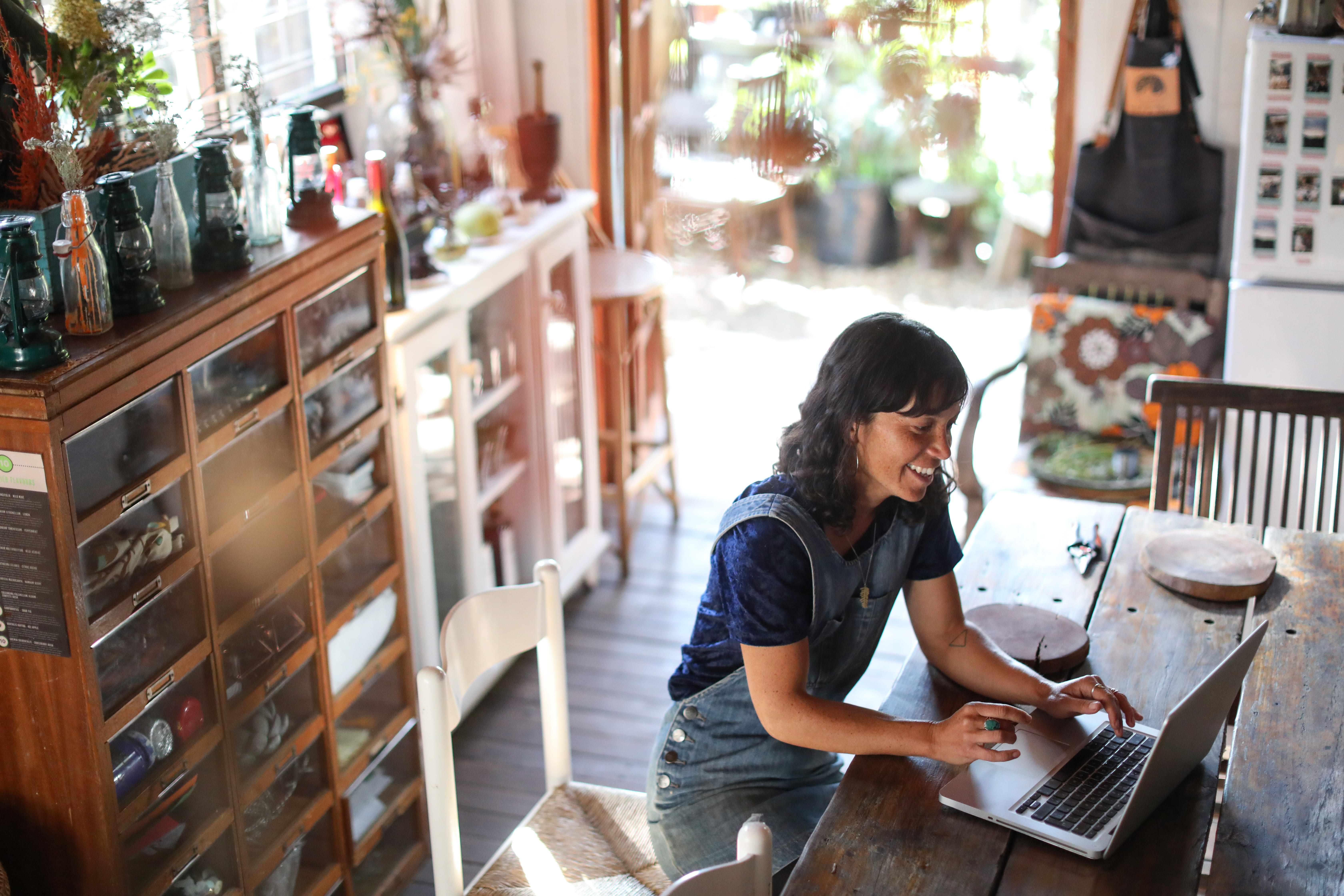 International business payments: Everything SMEs need to know

Whether it's paying overseas suppliers and employee salaries, covering the cost of office space, or handling invoices, SMEs sometimes need to receive and send money to an international account. However, this seemingly simple task can quickly become complex – and costly.
Making international business payments is often associated with limited visibility and slow, opaque practices. Some banks even tack on fees during the process, making it impossible to get an idea of the total cost of a payment until it has gone through.
Additionally, SMEs need to contend with exchange rates. Foreign Exchange (FX) is the process of converting one currency into another, and it's an integral part of business money transfers – an employee in France can't do much if they're paid in British pounds. However, this can also be a headache, as rates fluctuate rapidly and many banks charge outrageous fees for their FX services.
Fortunately, there are better options available. Here you will learn everything you need to know about sending money overseas in a cost-effective way.
What is an international business payment?
An international business payment is any payment made from a business to an overseas person or organisation. Like domestic transfers, a facilitator takes money from the payer and delivers it to the payee, but unlike in-country transfers, these payments necessarily involve a currency exchange. This comes at a price, and the fees charged by facilitators can vary significantly. Banks tend to charge much higher fees compared with dedicated FX providers. Independent providers may also provide better exchange rates, visibility over the timing of payments and a range of additional services.
When do businesses need to use international payments?
Businesses need to use international payments whenever they're required to send money to an individual or organisation overseas. They can go through a bank or an independent company like Equals Money. Banks work fine for one-off payments, but if a business is sending money overseas more than a few times every year, it may be worth working with an independent company. Not only may these providers offer better exchange rates, but they are also in a much better position to offer personalised, dedicated support and complete transparency of the costs and timings involved with making a payment.
Whereas banks convert a business's request at the very instant they make it, alternative providers offer a greater range of options and timings for payments. Given that exchange rates fluctuate considerably day to day and month to month, this can produce significant savings of hundreds or even thousands of pounds depending on the payment size.
How long do international payments take?
It depends on the specific technology used for the transfer and where it is going. Payments made via banks to Europe usually arrive in one or two business days, but payments to other continents can take up to five or six working days. With specialised international transfer providers such as Equals Money, payments can arrive in the beneficiary's account on the same working day.
Dealing with foreign currency
Exchanging money into a foreign currency can be stressful which is why many businesses turn to the banks – they've been around for decades, they're trusted and they're safe. Searching for bank alternatives is also problematic as there are many businesses online that promise appealing offers, but not all of them are trustworthy and many tack on additional fees at the last minute. For businesses that need to send funds abroad, the best option is to create an account with a reliable business foreign exchange partner.
With a dedicated international business money transfer provider like Equals Money, businesses benefit from a range of services, including various payment options to help ensure they get more for their money. On the other hand, banks simply send the transaction at the moment it is confirmed, regardless of whether a better rate is just around the corner – and they charge significant fees for the privilege.
International business payment partners like Equals Money also provide better visibility into the timing of a payment so businesses can be sure that their funds arrive on time. Any business that has sent payments abroad is familiar with the anxiety associated with missing a deadline to pay an invoice or employee. With a dedicated partner, the system is more transparent, and businesses can be confident that the funds will arrive on time.
What do businesses need to make an international payment?
To make an international business payment, a business needs to know the beneficiary's account information, including their name and address, their International Bank Account Number (IBAN), and their Bank Identifier Code (BIC). Of course, the business also needs to know the amount and currency of the money they're sending.
If the business is working with the right independent provider, they can also choose the settle date – the time when the transaction should go through – and set limits on the rates to mitigate risk and navigate volatile markets. These two factors, which banks do not offer, ensure that companies can get the best possible exchange rate for their payment.
How do I accept international payments?
Accepting international payments to a bank account is straightforward. A representative for the SME needs to consult with their bank to find their IBAN and any other data the sender requires, and then the facilitator handles the rest.
Most businesses don't need to take any special steps to accept international business payments, as the facilitator handles the process. However, the party sending the payment can still be subject to significant fees if going via a bank, so savvy businesses prefer to accept payments into a multi-currency account with a specialist provider. Equals Money offers integrated invoices, making it easier to get paid on time – and in the right currency.
Types of international business payments
Traditional banks offer several ways of making business money transfers to beneficiaries overseas, each with advantages and disadvantages. Here are the three main categories of bank payments:
Within most of Europe, businesses can make a SEPA payment. Member countries of the Single Euro Payments Area, including the UK, can make relatively cheap and fast payments to other countries from their bank. SEPA payments usually arrive in one to two business days.
For many other countries, including China, the US, Australia, Canada and Japan, the most common option is a standard bank payment using the beneficiary's International Bank Account Number, or IBAN. These payments may also require SWIFT and BIC codes to ensure they reach the right beneficiary, depending on the bank. How long does an IBAN payment take? It depends on the countries involved, but usually between one and eight working days.
For customers on a deadline, banks also offer priority payment overseas. This is a form of wire transfer that arrives faster, but costs more. Within the EU or EEA, priority payments usually arrive within two working days, and for the rest of the world they take between four and seven working days.
In addition to the bank's offerings, you can also use independent facilitators and FX experts. As specialised international business payment providers, these experts – such as Equals Money – can offer a range of advantages and additional services over banks, including:
Forward contracts, which enable businesses to buy or sell currencies at a specified exchange rate and time payments up to a year in advance. This service is particularly effective when it comes to protecting SMEs against fluctuating market rates.
Limit orders, which let a business choose a better exchange rate than the market currently offers and automatically place the transaction once the rate is met.
Spot trades, or spot transactions, let businesses buy and sell currency up to two days in the future.
Stop loss orders protect businesses from currency fluctuations by automatically cancelling transactions if a currency budget is reached or the rate falls below a certain level.
Participating forwards, which provide businesses with the chance to lock in a rate and still take advantage of favourable changes for a portion of the amount they are transferring.
FX swaps, agreements between parties where they borrow in one currency and lend in another, exchanging the amounts once they reach maturity.
Bespoke options for unique FX needs.
Choosing the right payments partner
If your SME is still managing business money transfers through the banks, it's time to consider a dedicated partner. An international payment provider delivers a more transparent service and access to a range of resources to help make trades at the best rates – in other words, it's often cheaper and faster to use a dedicated service.
At Equals Money, we assign every business client a dedicated account manager to tailor our services to your business's needs and offer a range of solutions to help every pound go further.
Equals Money customers also benefit from a range of additional services, including:
Rate watch – a managed service from our dealing desk where you can assign dealers to monitor certain currencies and notify you when the rates are on the rise. This ensures you can make payments at the optimum time.
Currency clinic – customers can schedule calls with our dealers and currency experts to discuss topics such as hedging strategies, their company's exposure and currency markets.
Market report – a daily update on global currency markets written by Equals Money's Chief Economist, ensuring that SMEs can stay on top of developing trends and the latest economic news.
Request a quote now to find out how Equals Money can revolutionise your international business payments. For domestic payments, check out our guide to Faster Payments.