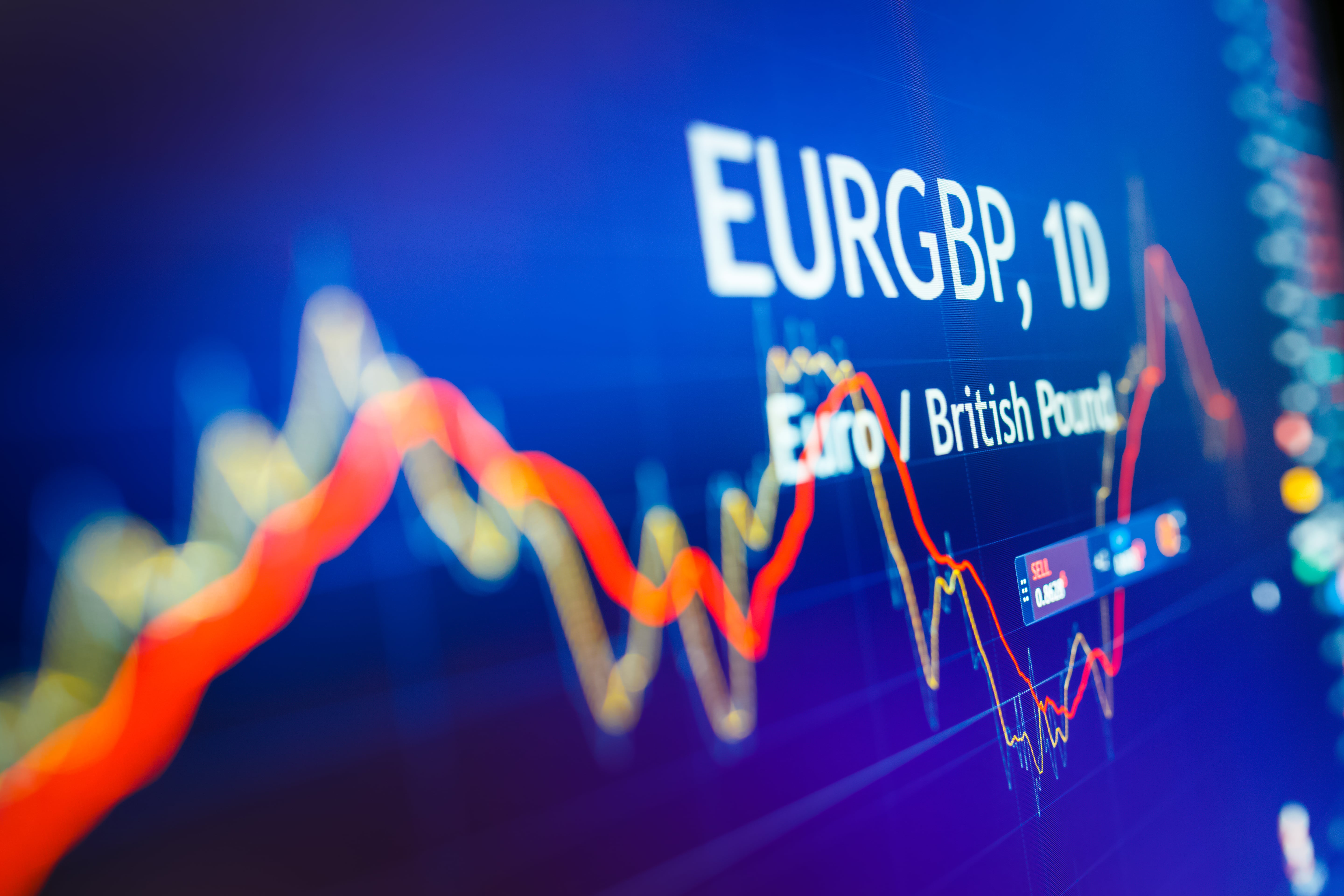 Sterling falls to a six-week low versus euro

GBP: Falls after the expected rate rise
EUR: Soars on ECB hawkish U-turn
USD: Strong employment data
Sterling
Sterling continued its post rate hike decline during Friday's trading session as markets begin to doubt the Bank of England will be able to follow through with the now four to five further rate hikes currently priced in for this year. The initial surge up two-year highs versus the euro on news that four out of the nine-member panel voted for a larger 0.50% rate increase at last Thursday's rate-setting meeting quickly reversed after Governor Bailey cautioned "it is a mistake to believe rates are on a long march up".
The BoE also laid out a rather sobering outlook for the UK economy, forecasting rising inflation, slower growth and rising unemployment. As the cost-of-living crisis worsens the Chairman of Tesco, Britain's largest supermarket chain and largest private employer warned "the worst is yet come" on rising food prices. He estimated food prices could rise as much 5% by the spring as higher energy and food costs feed through to the high street.
Elsewhere, in political news, UK PM Johnson announced a cabinet reshuffle over the weekend in his latest attempt to try and remain in office as the winds of change are blowing harder by the day.
With no UK major economic releases scheduled until Friday's GDP report, Sterling will likely move on events elsewhere.

No economic data scheduled.
Euro
The euro enjoyed its biggest weekly rise since March 2020 against the US dollar and gained 1.6% versus the pound last week following a surprisingly hawkish tone at the recent ECB rate-setting meeting. Markets reacted very positively to President Lagarde refusing to rule out the first-rate hike before year-end, and now await the next meeting due in March for further guidance. Interest rate markets were the main driver of the euro move higher where rate hike expectations have moved from a single 0.1% rise in December to now two rate increases in 2022, with the first coming as early as June.
Over the weekend one of the more hawkish ECB members, Dutch Central bank president Knot, pushed back against the aggressive rate hike timing, saying he expects the ECB to raise interest rates in the fourth quarter of this year but did indicate "the first two rate increases will follow each other quite quickly". Perhaps more crucially for markets, he added "if we do not see a wage-price spiral and inflation expectations remain anchored around our 2% target there is not much reason for us to increase rates significantly and quickly".
Markets will be closely monitoring ECB President's speech due later today for further clues as to future monetary policy.
15:45 ECB President Lagarde speech.
US dollar
The dollar recovered some of its recent steep losses on Friday following the latest US monthly employment report which showed much larger job gains than forecast. In reaction to the strong data US interest rate markets increased the probability of a 0.50% rise at the next Federal Reserve meeting up to 35%. Whilst a hike of 0.25% has been fully priced in for some time now, the move by the markets to start to price in a more aggressive tightening path gave the dollar a strong boost. The report revealed wages rose much higher than forecast as did the number of people employed or looking for work. In a further sign of continuing supply-side shortages, Ford Motor Company announced over the weekend it is to suspend or cut output at eight of its factories due to chip shortages.
Market attention will now switch to Thursday's key inflation report, which following last month's highest annual reading in nearly 40 years is forecast to rise even further, taking the annual rate up to an eye-watering 7.3%.
No economic data is scheduled.
Market rates
Today's Interbank Rates at 08:15am against sterling movement vs yesterday.
| | |
| --- | --- |
| Euro | €1.184 ↓ |
| US dollar | $1.354 ↓ |
| Australian dollar | $1.907 ↓ |
| South African rand | R20.90 ↑ |
| Japanese yen | ¥156.0 ↓ |
Have a great day.