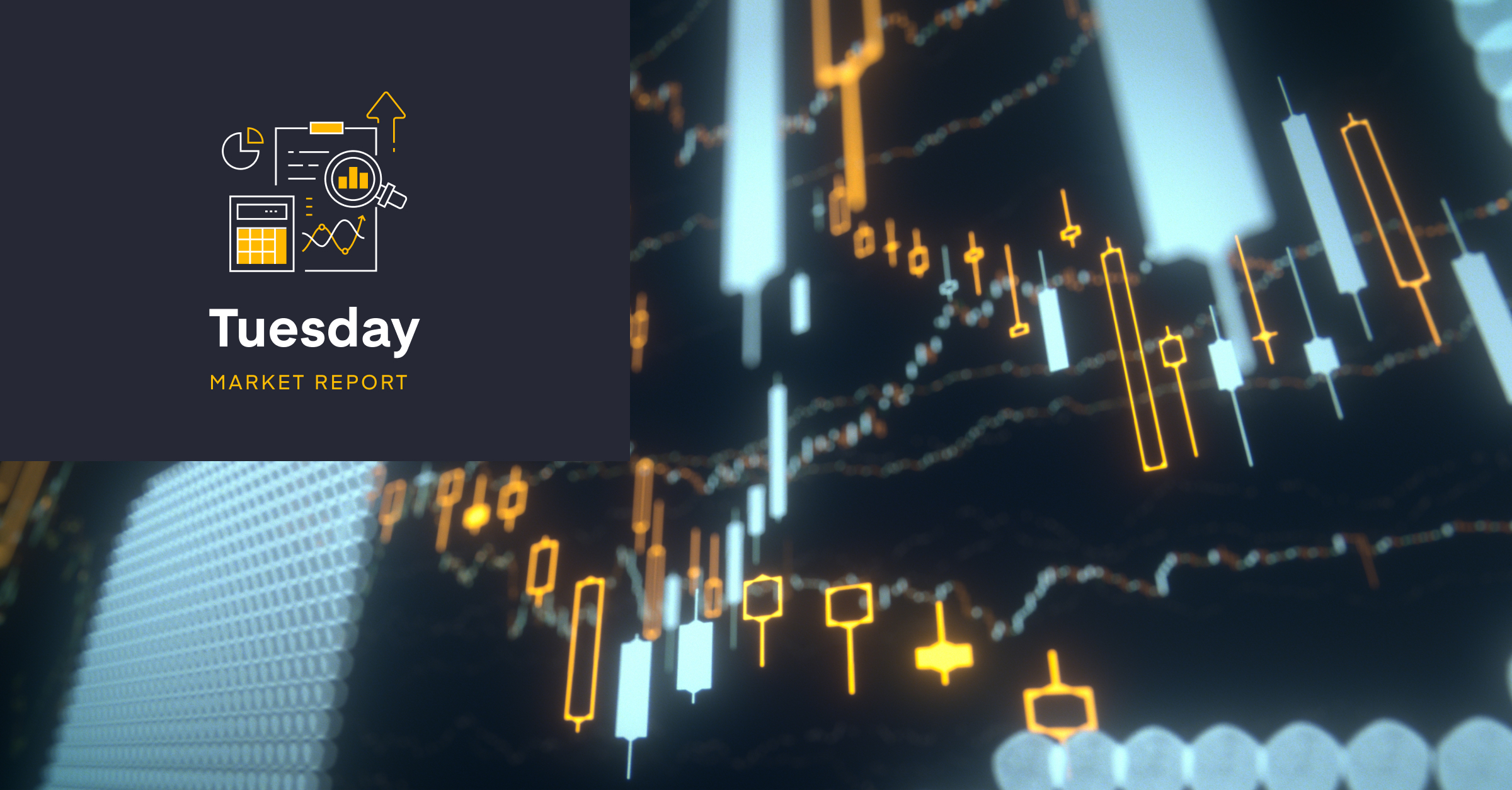 Truss sets out plans to help households

GBP: £130bn to help with energy bills
EUR: Gas prices ease as France pledges support
USD: Dollar easing off highs
Sterling
As widely expected, Liz Truss has been appointed the new Prime Minister for the UK. Sterling recovered some of the initial losses suffered at the start of the day, but her appointment had been largely priced in by markets, and at least for now one level of uncertainty is taken out for the pound. The big negative factor clouding the pound remains the dire growth outlook for the UK.
Data earlier today probably didn't help this cause, with August composite services and manufacturing PMIs contracting for the first time since February 2021, now at 49.60. However, oddly markets ignored this figure, with sterling staying relatively stable post-data.
Later in the day, BoE policy maker Catherine Mann called for 'forceful' action to curtail rising inflation, and stated that gradual rate rises will not be enough, signalling she may well support an outsized rate hike. Market expectations for a 0.75% rate hike this month now stand at an 84% chance.
Moving onto today, sterling has enjoyed a boost higher, after a report suggested that Liz Truss has a draft plan to cap energy bills for households at current levels of £1,971. Energy bills were expected to rise to approximately £3,600 this Winter. The policy is expected to cost £130 billion. The news may well reduce the risk of a recession and trim inflation expectation. It will be interesting to see how the Bank of England reacts next week when it meets.
Construction PMIs are due out this morning, a better than expected figure should keep on propping up the pound.
Euro
Following the news over the weekend that the Nord Stream 1 pipeline will remain closed, we saw euro weakness in early trade after natural gas prices soared 34% higher on the open, but losses were marginally eroded as the afternoon progressed, with gas prices easing.
Data from earlier in the day showed the composite PMI print contracted further, and more than expected. The Sentix investor confidence also fell more than expected. Both prints will do nothing to promote a growth outlook for the bloc, but for now markets remain focused on the gas story.
Gas prices have eased further this morning, giving the euro a bit more support as markets mull over moves in Europe to deal with the threat of total closure. It's reported that Germany is set to keep it's two nuclear power plants open over the winter, and also it's reported that France intends to help Germany further by pledging to ship gas should they need it.
Further easing of gas prices should give the euro further support.
USD
The dollar eased off yesterday, whilst the US was shut for Labor Day. There's some positive sentiment coming back into the markets, with Germany's proactiveness to find alternatives to gas cut-offs, and Liz Truss' £130 billion package in the UK - this news has caused the dollar to come off the 20-year highs it made yesterday.
On the data front today are the S&P and ISM service PMIs, as well as the composite PMIs. Should we see a worse than expected figure, we could well see further weakness on the dollar as markets continue to book profits.
Elsewhere
The Reserve Bank of Australia hiked interest rates by 0.50% this morning, and reiterated it expects to keep hiking interest rates further over the months ahead - however, any hikes will be data dependent. So, following in line with recent comments from other central banks, and perhaps not instilling enough confidence in the markets of such hikes, the Australian dollar has weakened off the back of this data.
GBPAUD is 1.55% so far, this week bouncing off the lowest levels since December 2017.
Chart of the day
Truss' energy plan boosts the pound this morning, coming off the lowest levels seen since March 2020.
We continue to keep an eye on any further announcements from the new PM, and see if this can garner further confidence in the pound.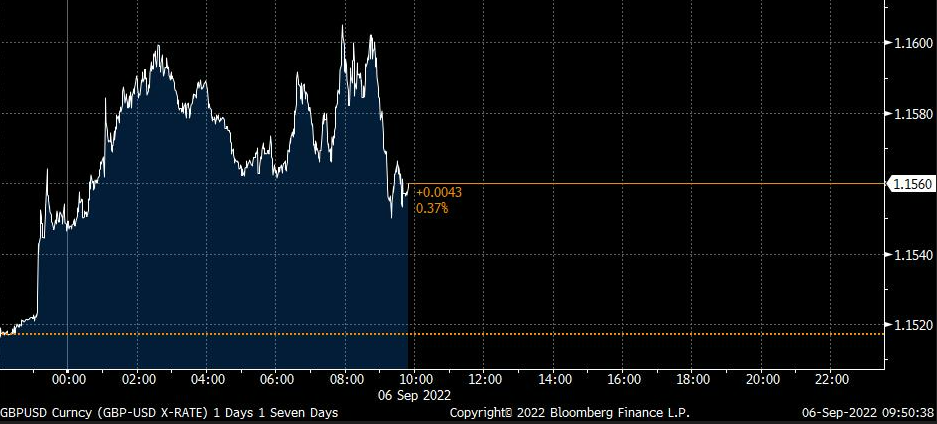 Source: Bloomberg Finance L.P.
Market rates
Today's Interbank Rates at 09:26am against sterling movement yesterday.
| | |
| --- | --- |
| Euro | €1.160 ↑ |
| US dollar | $1.155 ↑ |
| Australian dollar | $1.705 ↑ |
| South African rand | R19.78 ↓ |
| Japanese yen | ¥163.7 ↑ |
Have a great day.