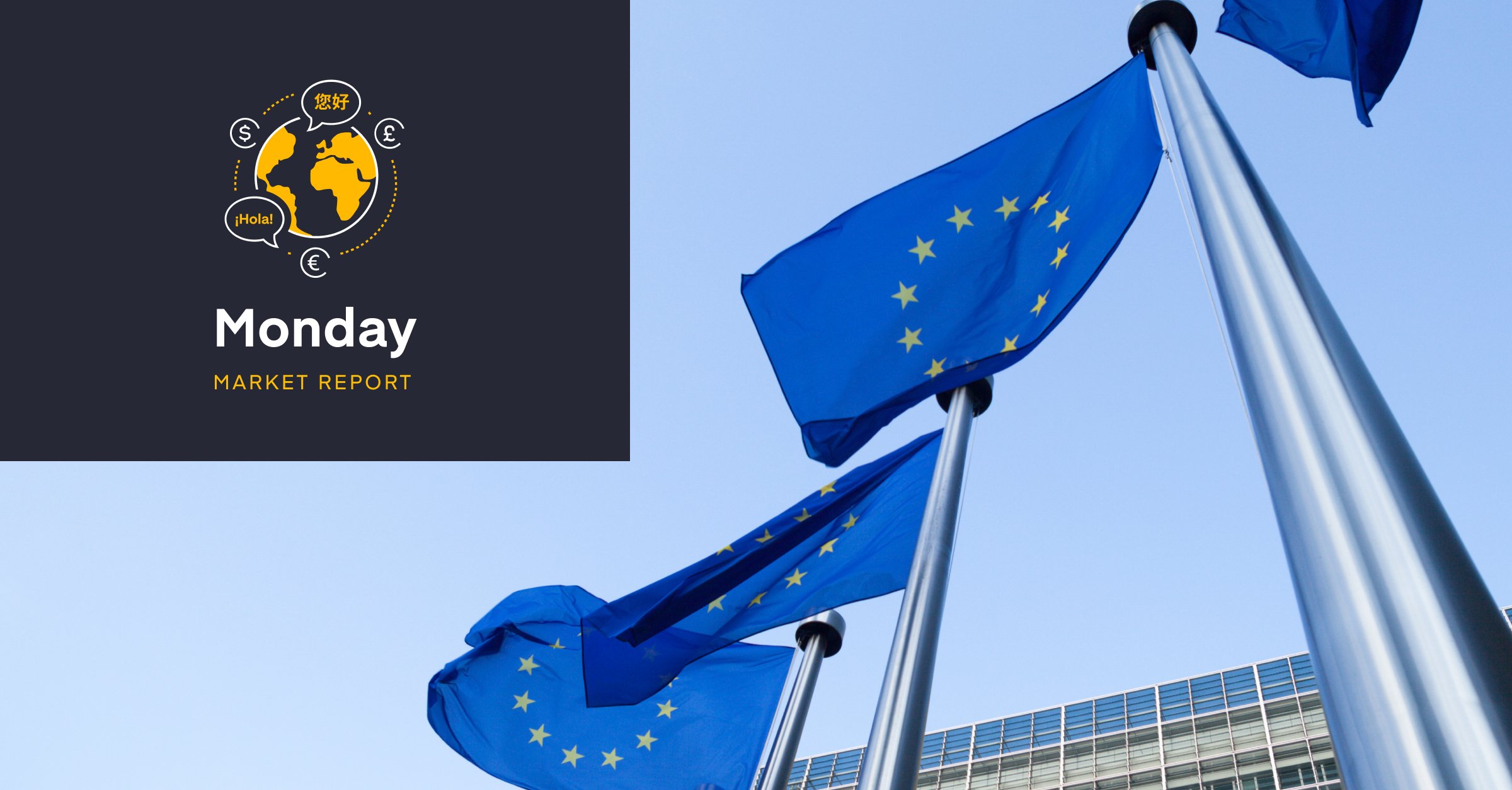 UK and EU inflation in focus this week

- GBPEUR downtrend to continue?
- USD weak on lower peak Fed rates
- Bank of Japan to make a move this week?
Over the weekend
On the data front, The University of Michigan's consumer sentiment spiked to the highest levels since April 2022, as consumers felt more buoyant about their personal finances in a backdrop of inflation easing. Long-term consumer inflation expectations rose to the highest since July. However, consumers are weary of a downturn in the job market, with two thirds of participants expecting a downturn in the US economy later this year.
The USD sell-off slowed however, as markets continue to digest whether peak Fed rates are going to be lower than initially expected.
Today
Market rates
* Daily move - against G10 rates at 17:00pm, 15.01.23
** Indicative rates - interbank rates at 17:00pm, 15.01.23
Data points
Speeches
Our thoughts
Focus this week will fall on the UK. Tuesday's job data will be looked at by the Bank of England to see whether job shortages and wages have been easing. Inflation data will be out on Wednesday, and any signs of core inflation easing will likely add to calls for a smaller rate hike in February - current pricing suggests an 80% chance of a 0.50% rate hike. On Friday we have retail sales, a key measure to for UK growth outlook.
Last week's November growth figures surprised to the upside indicating that perhaps the UK recession may not be as bad as initially feared. But nonetheless, there is still reason to believe that the UK will still be the worst performing economy this year within the G7.
Eurozone inflation this week will be key for the direction of the euro. Currently GBPEUR sits near the lowest since September - take away Kwarteng's mini-budget, and the GBPEUR rate would be at a two-year low.
Other key events this week will come from China and Japan. China's fourth GDP data set is expected to show a slowdown in growth, but markets are more likely to keep an eye on growth for this quarter. Whilst the death toll in China rises, it doesn't seem that this will deter China from continuing to abandon its zero-Covid policy, thus keeping risk appetite higher, and lending further support for the EUR, CNY, and AUD.
JPY has a very strong week ahead, and looks set to be well supported ahead of this week's Bank of Japan meeting on Wednesday.
Current market trends suggest further EUR gains this week and for the USD to continue to weaken, with GBP likely to take cues from data.
Chart of the day
Over the last month we have seen GBPEUR weaken by 3.75% on the back of China easing its zero-Covid policy, as well as divergent rate hike expectations between the BoE and the ECB. Last week we saw a breach of the support line from October, but without any significant follow-through. This week's inflation data from the UK and EU will be in focus to see if this downtrend continues, and we see if price action will go through this support or whether GBP can break this downtrend.
Source: Bloomberg Finance L.P.
Have a great day.