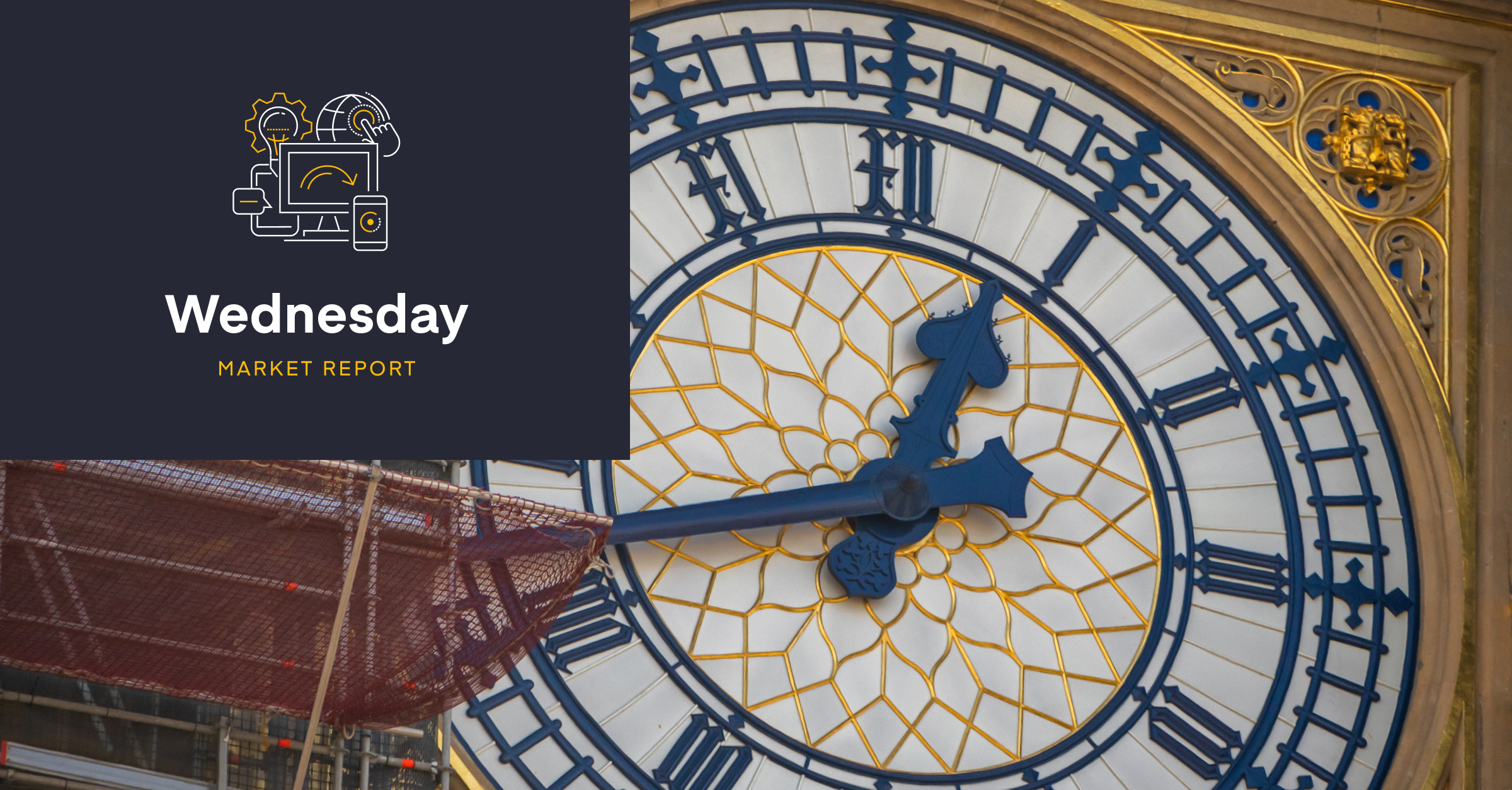 UK core inflation keeps pressure on BoE to hike by 0.5%

- Core inflation comes in at 6.3% vs 6.2%
- Reports suggest ECB consider slower pace of hikes
- US PPI and retails in focus
Yesterday
As we can see below, demand for GBP picked up yesterday as rising wages should continue to put pressure on the BoE (Bank of England) to hike interest rates by 0.50% in February. Market pricing still suggests a peak of 4.5% by the summer.
Inflation in Canada eased more than expected in December, down to 6.3% from 6.8% in November. As a result, markets see another 0.25% worth of rate hikes into the summer, before seeing rates increase by approximately 0.75% by year-end. As a result of the divergent rate expectation we are continuing to see
GBPCAD recover, with the pair up by 2% since the 6th January. Further gains on GBPCAD can not be ruled out.
We had a bit of a shock this afternoon amidst a backdrop of ECB (European Central Bank) members making hawkish comments over the last month. Reports are suggesting that the ECB is considering slowing the pace of interest rate hikes this year. A 0.50% hike in February seems likely, but then it seems policy makers may shift to a 0.25% hike in March. As a result, price action saw the EUR sell off quite aggressively. GBPEUR looks set to have broken its December downtrend, and versus the USD we could be seeing the start of the pair easing off six-month highs given that divergence in central bank policies could be decreasing.
Today
Market rates
* Daily move - against G10 rates at 17:00pm, 17.01.23
** Indicative rates - interbank rates at 17:00pm, 17.01.23
Data points
Speeches
Our thoughts
The Bank of Japan disappointed markets by electing not to tweak its policy on 10-year yield curve control, and keeping the range of yield between -0.50% and 0.50%. The JPY that had been gaining ahead of the meeting gave up its gains, with GBPJPY now up 2% on the day.
UK inflation eased as expected to 10.5% on the back of falling energy prices and cheaper clothing. Food prices remain elevated, however. The BoE's preferred measure of inflation, core CPI, came in higher than expected to 6.3% versus an expected 6.2%. The data adds to the higher wages figure yesterday, and more than likely means the BoE will hike interest rates by 0.50%. The GBP continues to gain as a result, with GBPUSD now back at one-month highs.
Following that ECB report yesterday, it's no surprise that we have already had ECB's Villeroy push back, suggesting that it's too early to speculate on the March rate decision, and that Christine Lagarde's 0.50% rate guidance in February is still valid. Villeroy also suggested that the eurozone will avoid a recession this year. The EUR is gaining back some of its losses following yesterday's report. EU inflation data today will be in focus.
US producer price inflation and retail sales will be in focus for the USD.
Chart of the day
On the back of higher wage data yesterday, higher core inflation this morning from the UK, and the report yesterday that the ECB is considering smaller hikes from March onwards, we've seen GBPEUR break its month long downtrend after hitting various support levels.
The prior November support and January resistance level is now the key level for further gains on GBPEUR. The pushback from ECB member Villeroy has kept that level in check, but should we get positive news flows from the UK or further commentary/reports which dampen the ECB's hawkish rhetoric, then further upside cannot be ruled out on the pair.
Source: Bloomberg Finance L.P.
Have a great day.