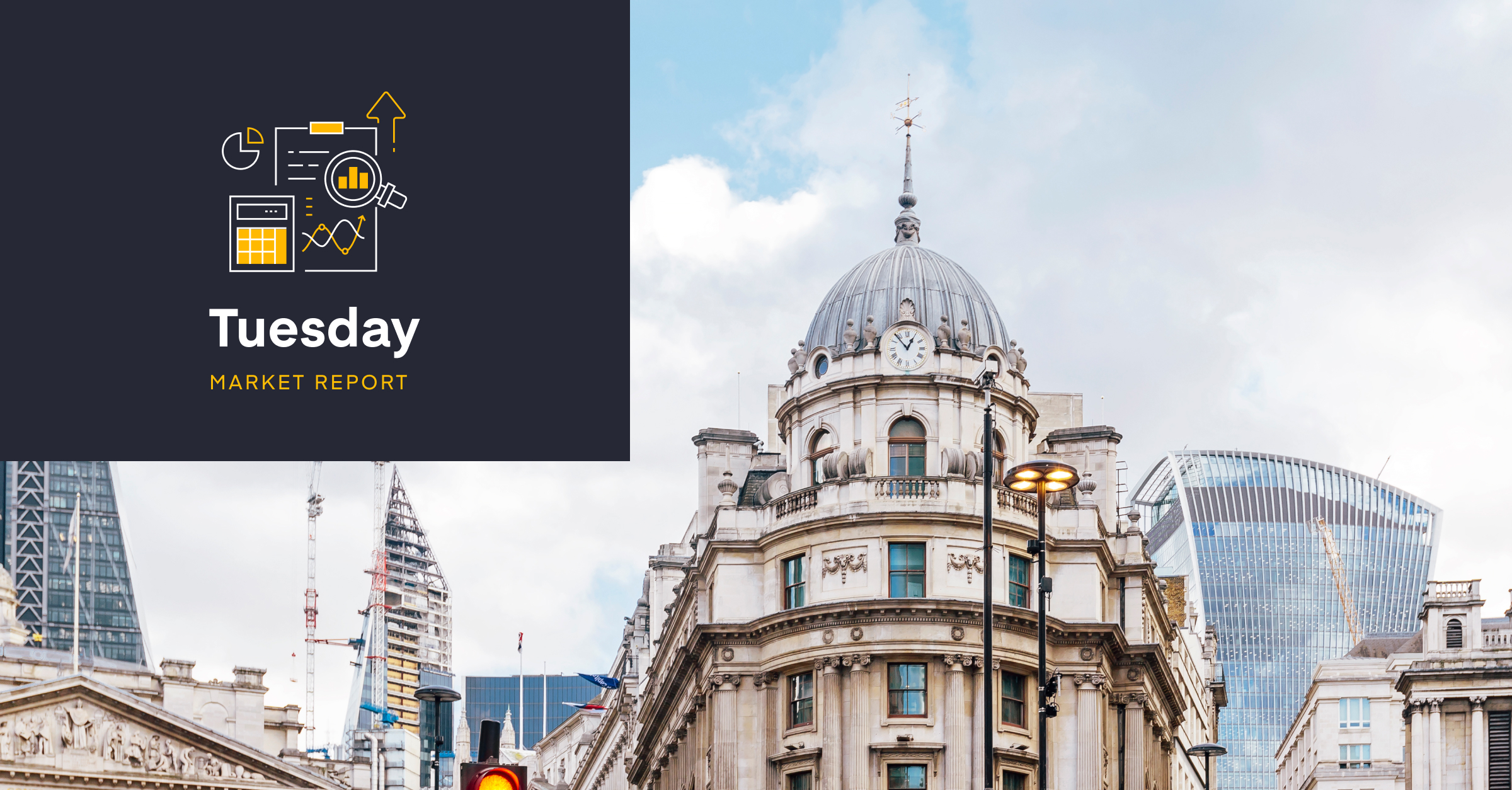 UK job market remains resilient in face of recession

- UK wages continue uptrend
- China's economy resilient despite rise in Covid cases
- US dollar showing signs of recovery?
Yesterday
Very quiet day in FX markets yesterday with US markets closed for Martin Luther King Day. Markets seem hesitant to choose a clear direction on USD pairs at the moment.
As can be seen below, the biggest moves were on GBPJPY as markets are likely positioning themselves ahead of the BoJ meeting on Wednesday.
Today
Market rates
* Daily move - against G10 rates at 17:00pm, 16.01.23
** Indicative rates - interbank rates at 17:00pm, 16.01.23
Data points
Speeches
Our thoughts
Data from the UK's job market will put pressure on the BoE after wages increased higher than expected to 6.4%. Unemployment stayed near record lows of 3.7%, indicating the job market is still far too tight for the Bank. The BoE put a dovish tilt to its rate statement in December, but it seems that data remains supportive for the Bank to hike by 0.5% in February. GBP is supported in early trade.
German inflation eased in December by 0.8% as expected by markets, keeping the year-on-year figure at 9.6%.
On the risk appetite front, data out of China showed that the economy grew by 2.9% versus an expectation of 1.6%, despite the uptick in an outbreak of Covid-19. The China recovery story will be a big theme for 2023, with focus on how the economy performs this year, and what this will do for risk appetite.
Canada's inflation print will draw some attention today, given the expectation for further easing in prices. Market pricing for future interest rate moves suggest that we are near peak rates in Canada with another 0.25% priced in, taking rates to 4.50%, before we see interest rates cuts taking the year rate lower to 4%. Could see the potential for further gains on GBPCAD as a result. Movement back to the highs in December 2022 suggests a 3% gain on the currency pair.
Markets are showing optimism in Europe again, with GBPEUR near the lows of September, and EURUSD up at June 2022 highs. Will be interesting to see if the ZEW surveys share that same optimism when the data is released this morning.
On the USD front, still very interesting to see the USD not selling off as perhaps you would have expected following that lower inflation print last week. Yields on 2-year treasury bonds are back up to 4.24%, which is where they were prior to the inflation data - this seems to be giving the USD support. Buyers of USD need to be careful about waiting for higher moves on GBPUSD. We need to be mindful of the fact that GBPUSD has risen by over 15% over the last 4 months.
If you're looking to hedge over the next quarter (read more here and here on our blog), then it's worth looking at covering at least 50-70% of your exposure using forward contracts.
Chart of the day
Data supports the notion that the UK jobs market remains perhaps too tight for the Bank of England, with unemployment still near record lows, and the biggest wage increase on record taking the bounce-back from Covid out of the equation.
Tomorrow's inflation print will be the next big data point to perhaps confirm whether the BoE hike by 0.25% or 0.50%. Current pricing suggests that markets are leaning towards a 0.50% hike next month.
Source: Bloomberg Finance L.P.
Have a great day.