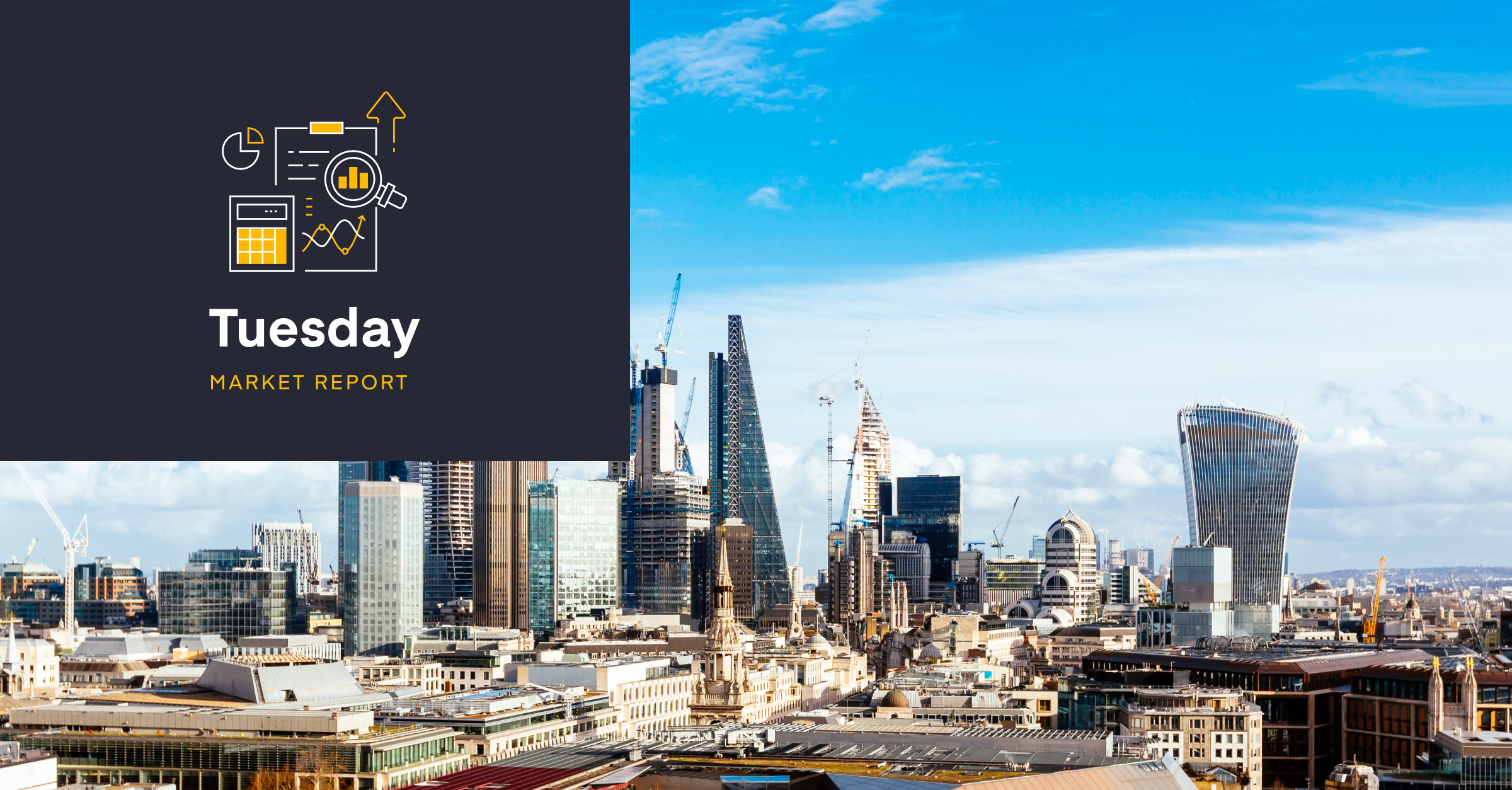 UK wages climb more than expected

- Risk appetite increases on optimism of US-China relations
- US dollar continues to weaken on the open
- UK wages continue ascent
Yesterday
A fairly quiet day for FX markets, with minor bounce for the USD during the afternoon. However USD sold off overnight on higher risk sentiment following optimism in US-China relations.
In fact, Deustche Bank has called for the top in US dollar, given recent developments:
Inflation dropping and easing Fed hike expectations
China looking to shift from 'Zero-Covid policy'
Russia retreating from Kherson area in Ukraine
They do caveat their thoughts that these developments do not clear inflation and geopolitical risks, but given how strong USD has been this year, it's not a surprise to start seeing markets unwind their USD long positions.
HSBC, Nomura, and Morgan Stanley also joined the crowd, suggesting that the dollar's time at the top could be over.
Fed Brainard spoke yesterday commenting that it's perhaps time for the Fed to slow down its pace of hikes, but stressed it's not time to pause hikes.
The EUR was well supported after industrial production in September almost doubled from August from 2.5% to 4.9%, causing the EURUSD pair to trade near August highs, but then also dragging GBPEUR lower to test the month's lows.
GBP vs G10
| | |
| --- | --- |
| Currency pair | Daily move (%) |
| GBPJPY | 0.23% |
| GBPSEK | 0.17% |
| GBPNOK | -0.08% |
| GBPNZD | -0.70% |
| GBPAUD | -0.72% |
| GBPCAD | -0.77% |
| GBPDKK | -0.78% |
| GBPCHF | -0.79% |
| GBPEUR | -0.80% |
| GBPUSD | -0.86% |
Today
Market rates
Today's interbank rates at 09:18am against sterling rates yesterday.
| | |
| --- | --- |
| Euro | €1.137 ↓ |
| US dollar | $1.183 ↑ |
| Australian dollar | $1.753 ↓ |
| South African rand | R20.37 ↓ |
| Japanese yen | ¥164.8 ↓ |
Data points
GBP Average Earnings Excl Bonus - 3M to Sept
Consensus: 5.60%
Previous: 5.40%
GBP Average Earnings Incl Bonus - 3M to Sept
Consensus: 6.00%
Previous: 6.00%
GBP Unemployment Rate - 3M to Sept
Consensus: 3.50%
Previous: 3.50%
EUR GDP (QoQ) - Q3
Consensus: 0.20%
Previous: 0.20%
EUR GDP (YoY) - Q3
Consensus: 2.10%
Previous: 2.10%
EUR EU ZEW Survey Economic Sentiment - Nov
Consensus: -67
Previous: -59.7
EUR Ger ZEW Survey Economic Sentiment - Nov
Consensus: -50
Previous: -59.2
USD Producer Price Index (MoM) - Oct
Consensus: 0.50%
Previous: 0.40%
USD Producer Price Index (YoY) - Oct
Consensus: 8.30%
Previous: 8.50%
Speeches
Our thoughts
The first round of UK data released this morning showed that unemployment rose to 3.6% - so, slightly worse than previous. However, the number of people added to payrolls came in at 74,000, well above the 44,000 expected for October, and average earning both incl bonus and excl bonus came in higher than expected at 6% and 5.7%. So, wages are still climbing higher, suggesting that a tight job market should keep pressure on the Bank of England to hike interest rates by 0.50% in December.
GBP moves were muted however with the approaching Autumn Statement this Thursday. Latest reports suggest a 40% windfall tax on energy companies' excess profits, and raising the minimum wage from £9.50 to £10.40.
So long as EUR data doesn't come in lower than expected, then expect the EUR to continue its recent moves higher against GBP and USD.
Otherwise, the main tale of the tape is this USD story. There is a clear change in sentiment on the currency given that markets are considering that US inflation is easing, and risk appetite is higher following developments in China.
If you are a USD seller, then it's worth looking into your future requirements, and start considering how you can hedge against further USD weakness. Look for peaks in USD strength to consider USD selling.
Chart of the day
Since May, we can see that the job market has continued to tighten. Wages are still going higher, and the number of jobs added continues its upward trend. The data adds to inflationary pressures that will concern the Bank of England.
Next data points are tomorrow's inflation print, and the UK fiscal statement on Thursday.
Source: Bloomberg Finance L.P.
Have a great day.