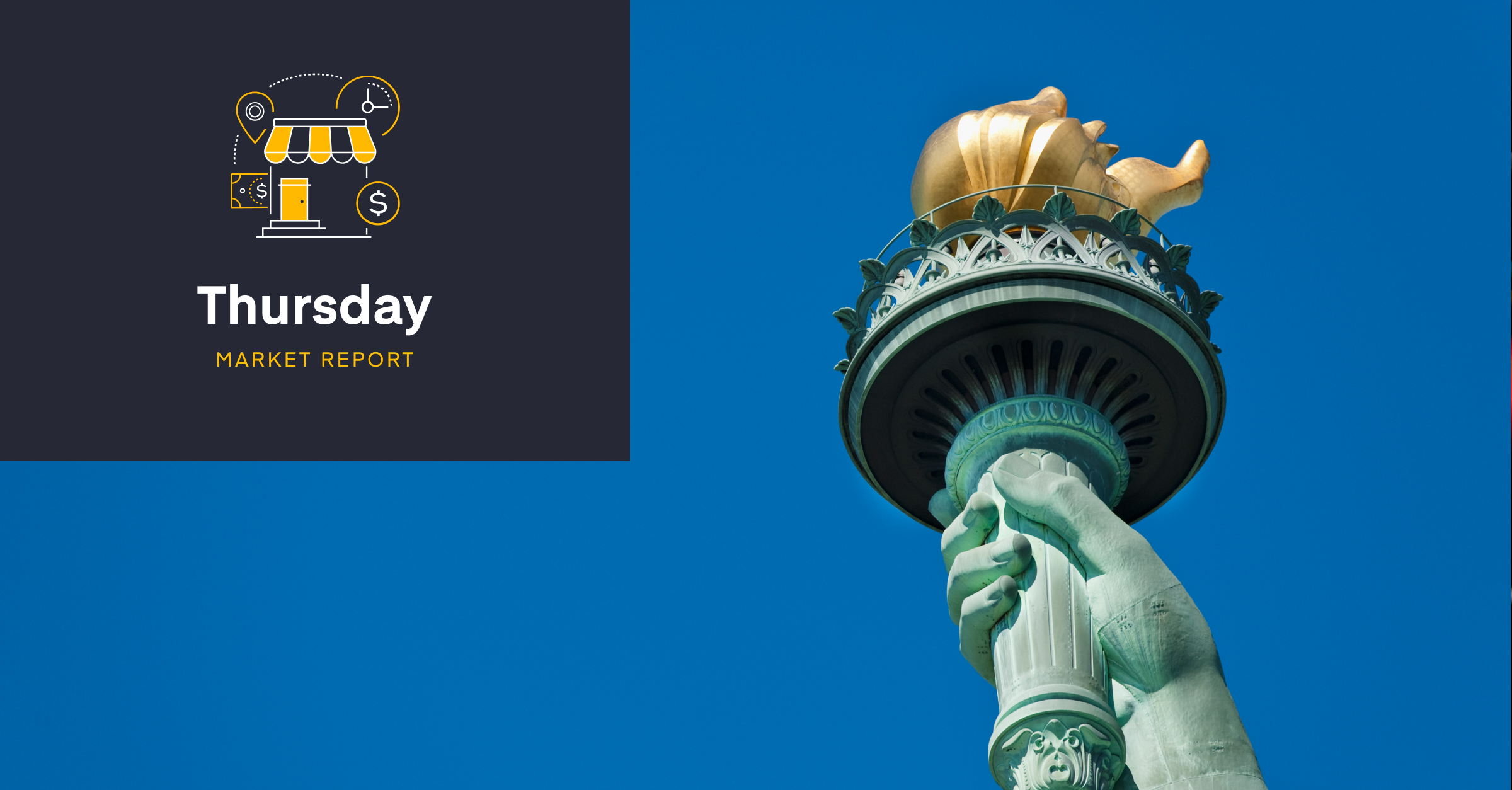 US data lowers rate expectations

- Dollar moves looking indecisive
- ECB pushes back on slower rate pace reports
- Australia's job report disappoints
Yesterday
Another day and another set of US data that supports the idea that perhaps we are near peak Fed rates. Retails sales in the US fell by 1.1% in December versus an expected fall of -0.9%. Producer price inflation fell more than expected as well, as did industrial production in December. As a result we saw GBPUSD test the highs seen in December, and EURUSD test the month's earlier highs. Markets pounced on USD weakness though, with demand for USD buying increasing at these highs, which subsequently saw GBPUSD and EURUSD unable to sustain those gains, and the rates dropped off.
Interestingly enough, markets are now pricing Fed rates to move from 4.5% to peak around 4.9%, before we saw interest rates drop to 4.35% by year-end. So we can see why USD has been weakening since the turn of the year. However price action on USD has been very interesting, where weakness in a data print hasn't followed through with any gusto to continue to weaken USD. Clearly markets are indecisive as to whether this weakness in the USD is to continue, given how much it has weakened since September.
Earlier in the day we saw inflation from the Eurozone come in as expected at 9.2%, and core inflation at 5.2% - so, no material effect on the EUR.
GBP broadly had a strong day following the wage numbers on Tuesday, and yesterday's higher than expected core inflation number from the UK.
AUD sold off last night, and continued into this morning following disappointing jobs data. Markets were expecting 25,000 jobs to have been added in December, however data revealed that 14,600 jobs were cut. The unemployment rate rose to 3.5%. As a result, markets have lowered interest rate expectations, suggesting we are near the peak. GBPAUD continues to gain off recent support levels.
Today
Market rates
* Daily move - against G10 rates at 17:00pm, 18.01.23
** Indicative rates - interbank rates at 17:00pm, 18.01.23

Data points
Speeches
EUR – ECB Lagarde

USD – Fed Brainard and Williams
Our thoughts
As mentioned above, price action on USD pairs was very interesting considering the worse than expected data prints stateside, indicating that perhaps the US economy is slowing quicker than anticipated - this suggests that perhaps we are already near peak interest rates. The bounce back on USD when US markets opened suggests that perhaps focus in markets is now leaning towards the growth story.
When US markets opened, we saw equities drop off recent highs, which coincided with a retreat to safety on the USD. We're still waiting for an underlying theme for this year to develop, which will give guidance on where currencies are likely to head, and perhaps the global growth story will be the one this year. If so, should we see markets go risk-off, GBP moves could follow suit.
Current levels on GBPUSD reflect one-month highs, and prior to that the highest rate since June 2022 – hedging some of the exposure (read about integrating a layered approach here) for Q1 and Q2 for corporates would be an idea.
Following that report about the ECB looking to slow pace of hikes, ECB member Knot has spoken this morning suggesting that the ECB is planning to hike by 0.50% multiple times, which has meant the EUR has clawed back some of the losses experienced this week. ECB President Lagarde will be speaking today, and we will be listening out to references as to the extent of future rate hikes beyond February. GBPEUR has opened marginally weaker this morning as a result.
Chart of the day
Dollar indecision can clearly be seen over the last 5 days. We've seen attempts at the market to weaken the US dollar, but with no follow through, and typically the index has finished close to opening.
More is needed it feels by markets to take direction on USD, and perhaps focus turning to global growth concerns could be the driver.
Will be interesting to see price action today on USD following the release of today's housing data.
Source: Bloomberg Finance L.P.
Have a great day.