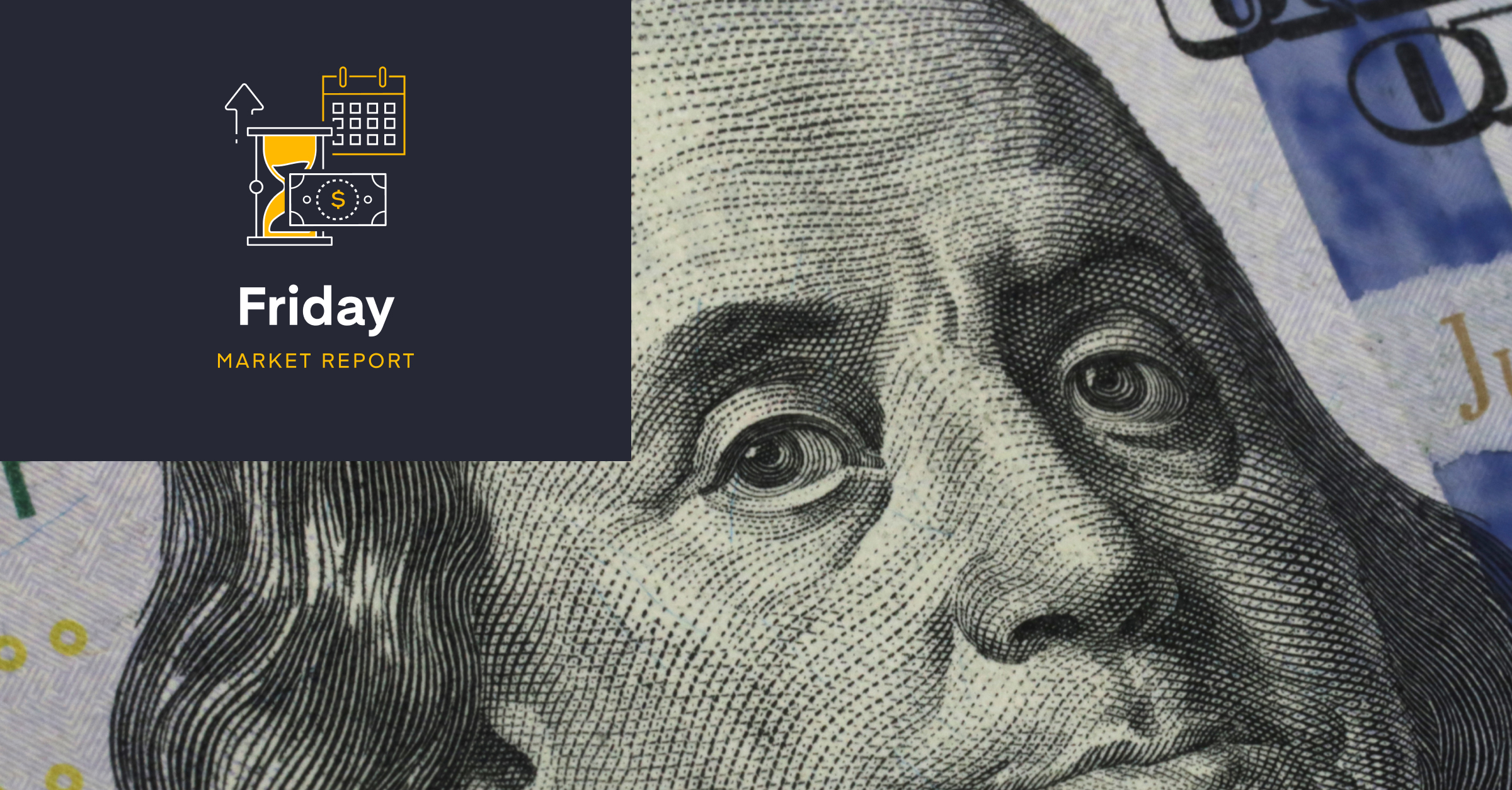 US inflation drops as expected

- Signs of US inflation peaking?
- UK and EU rush for final Brexit deal
- UK delays a recession
Yesterday
So, markets got inflation estimates correct with inflation year-on-year dropping to 6.5% in December from 7.1%, and the important core inflation dropping to 5.7% from 6%. Market pricing for the February interest rate hike has now dropped to 0.25%, with markets seeing the peak in rates at 4.9% before seeing a 0.5% rate cut over the second half of the year. Yields on 2-year treasury gilts eased off as a result.
Fed Harker spoke soon after the data release, suggesting that 0.25% rate hikes will be more appropriate going forward, whilst Fed Bullard continued to push for the Fed to hike rates to 5% quickly before pausing.
Price action following the data was pretty erratic. Initially USD weakened, then as US markets opened the currency gained, but by the end of the day USD sold off once more.
Earlier in the day, GBP gained on reports that the UK and EU are aiming for a final deal to end Brexit clash in fresh talks. Potentially a positive GBP story in the future?
Today
Market rates
* Daily move - against G10 rates at 17:00pm, 12.01.23
** Indicative rates - interbank rates at 17:00pm, 12.01.23
Data points
Speeches
Our thoughts
So, the reaction in markets following the lower CPI print was surprisingly quieter than anticipated. Yes USD weakened, but perhaps not to the extent you would have expected given market pricing on the Fed's interest rate cycle has reduced. Yes equities climbed higher, but same again if there are indeed signs of inflation easing, and perhaps we are near the peak in the global rate cycle (bar the ECB and potentially the BoJ) - then, same again, you would have expected equities much higher.
So perhaps there are some doubts indeed that the inflation story is not over. Or perhaps, focus is now switching from inflation to considering which economy is going to suffer the worst recession. Time will tell, and we'll continue to monitor price action over the coming days to see if any trends develop.
Here in the UK, November's GDP data showed that the economy continued to grow by 0.1% versus an expected contraction of -0.1%. With October's GDP out at 0.5% and November's at 0.1%, it seems that the UK may well have averted a recession at the end of 2022. But given the recent strike action, and as anyone who saw the lack of footfall in shops over the Christmas period will tell you, the possibility of a recession is more than likely to have been delayed rather than averted.
Industrial and manufacturing production in November dropped more than expected, which seems to be dictating the lower move on GBP today.
Focus today will fall on the University of Michigan consumer sentiment index data, as well as consumer inflation expectations.
Chart of the day
As mentioned above, the lower inflation data didn't quite push equities through the downtrending resistance line, and the US dollar index is below its two-year uptrend support, so clearly some indecision in markets as to whether recent data is sufficient to break a one-year trend.
Source: Bloomberg Finance L.P.
Have a great day.