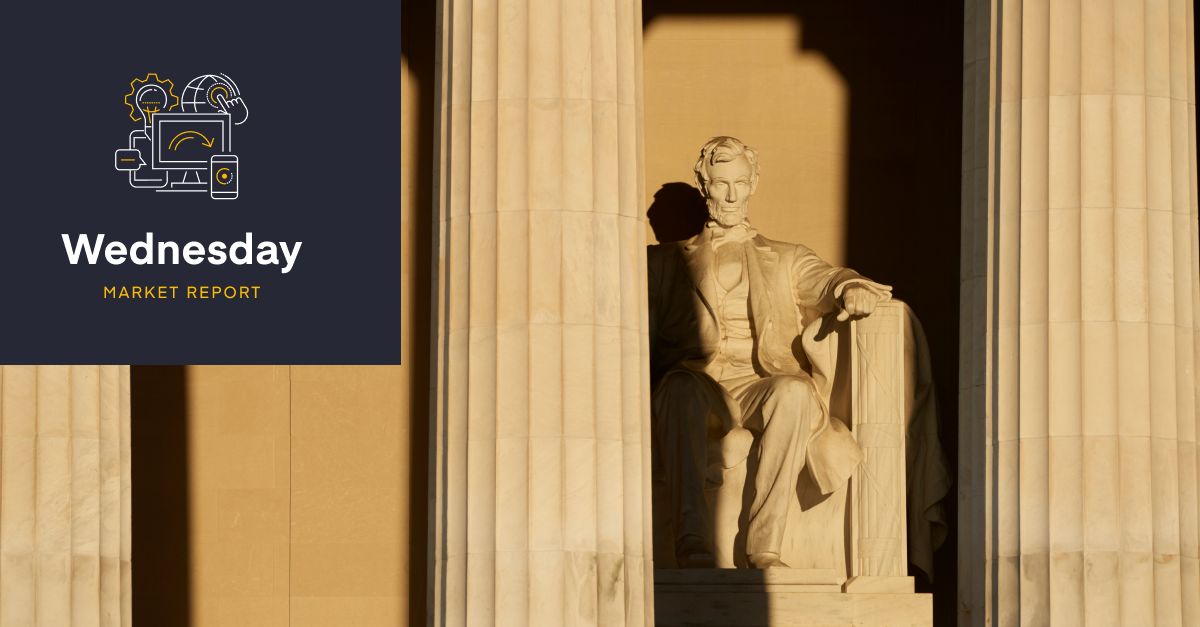 US inflation set to cool and pressures eases on pound

GBP: Stabilising markets ease pressure on the pound
EUR: German inflation rises to 1981 high
USD: Dollar cools ahead of inflation today
Sterling
Sterling markets mirrored equity markets yesterday as the correlation to risk seems to be dictating moves on the currency.
The mood in the markets seems to be one of stability following the moves last week post the Bank of England and Fed meetings, where we saw an increase in volatility and thus fall in equity markets. Like the equity markets attempting to find some support, so is sterling following a tumultuous couple of weeks.
Another driver for the pound over the coming days will continue to be Brexit headlines. This morning the UK once again escalated threats over post-Brexit threats for N. Ireland stating that the latest proposals on trading arrangements will not work. The warning once again raises the prospects of article 16 being triggered.
Tomorrow sees the release of the first estimate for economic growth.
Euro
Euro moves were largely muted yesterday as well following on from the markets stabilising.
In previous reports we have mentioned the negative correlation between the euro and energy prices and with the rising probability of the EU putting a full embargo on Russian energy supply, these moves will likely come back in focus. Talks between the EU and Hungarian prime minister, Victor Orban, were postponed yesterday, whilst the Hungarian leader spoke with French president Emmanuel Macron. Hungary, along with Bulgaria, Slovakia and the Czech Republic have all indicated they would not back a potential oil embargo. Developments on this continue to be in focus.
The supporting factor for the euro now continues to be talk of a rate rise happening sooner than the ECB guidance of the fourth quarter of this year. ECB member Nagel yesterday backed a rate hike in July and ECB vice president Luis de Guindos stated that the ECB could act sooner rather than later. Markets have 0.85% of rates hikes priced in for this year.
Today we have a host of ECB speakers, who will probably support this expectation and this morning data showed that German inflation rose to the highest since 1981 coming in-line with forecasts of 7.4%.
USD
Bit more softening on the US dollar yesterday ahead of the Fed's inflation print this morning. We had some more Fed members speaking yesterday backing calls that the interest rates need to be taken to the neutral as quickly as possible before the Fed then review their next course of action.
Today's inflation print is likely to show that the rate cooled in April with headline inflation forecasted to drop from 8.5% to 8.1% and core inflation expected to drop from 6.5% to 6%.
What does this mean for the US dollar? Unless we see inflation drop more than what is expected then we wouldn't expect much movement on the US dollar. The base case is likely to be should inflation fall in-line with expectations, then we could see the dollar weaken marginally, giving a good opportunity for US dollar buying. However, this shouldn't change expectations for a series of 0.5% rate hikes over subsequent months and thus shouldn't change the overall picture on the dollar. If though we see inflation come in higher, then we could see US dollar buying come in, as markets will ramp up that expectation of a 0.75% rate hike in the June meeting.
Market rates
Today's Interbank Rates at 08:58am against sterling movement vs yesterday.
| | |
| --- | --- |
| Euro | €1.169 ↑ |
| US dollar | $1.234 ↑ |
| Australian dollar | $1.768 ↓ |
| South African rand | R19.83 ↓ |
| Japanese yen | ¥160.4 - |
Have a great day.