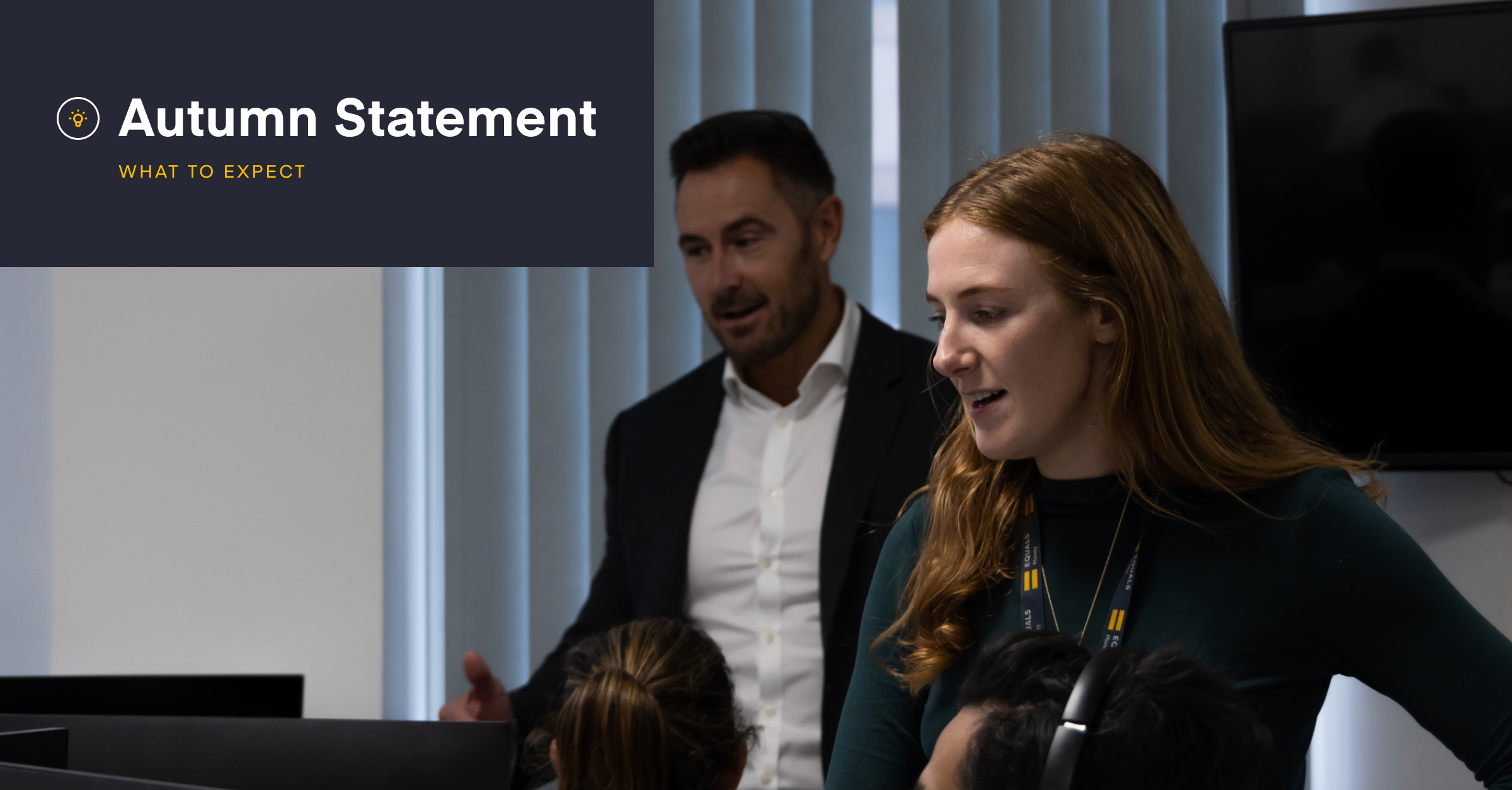 What to expect from the Chancellor's Autumn Statement

In these times of political and economic uncertainty, it can be difficult to keep up with the market, let alone consider how changes affect your business.

This Thursday is the release of the Autumn Statement. Chancellor Jeremy Hunt is set to release a host of spending cuts and tax rises to close the £50bn budgetary black hole in UK finances. Economists expect 40% of the savings to come from tax hikes with 60% made up of spending cuts.

There are number of tax rises reported to come from the Statement, including:

- An increase in the higher tax threshold from its current 45% level OR lowering the threshold from £150,000.00
- An increase in the rate of capital gains tax from current ranges of 10% to 28%
- A reduction to the tax free allowance on dividend income from £2,000 to £1,000
- The Chancellor may allow local authorities to raise council tax
- A freeze to the £85,000 revenue threshold where businesses must register to pay VAT until 2026
- A reimposition of the 1.25% increase in National Insurance
- Extension on windfall tax on oil and gas companies from 25% to 30% and from 2026 to 2028

There are also a number of spend cuts reported to come from the Statement, including:

- A maintenance of the foreign aid budget at 0.5% for another two years versus increasing it to 0.7% in 2024-2025
- A delay in the £86,000 cap on lifetime social care for two years.
- A pay rise of 2% across the public sector – i.e. below inflation pay rises for nurses, teachers and police officers.
- Cuts to spending on special projects such as new nuclear power stations and rail commitments such as HS2, Northern Powerhouse Rail - such projects could be delayed or even cancelled

What could be a key point for markets will be when the government expects to administer the bulk of the changes. According to two people familiar with the plans, the Chancellor is expected to delay much of the £50bn in savings until the final years of the five-year forecast to protect the economy from a long and deep recession as well as shoring up Tory support ahead of the next general election.

Should there be suggestions of backloading the bulk of the fiscal changes to make the recession as short and shallow as possible, then markets could well see this as supportive for the pound going forward. The other key thing to keep an eye on will be the Chancellor's plans on energy bills. The current cap ends in April, but additional measures could stave off inflation from rising further and take the pressure off the BoE hiking in 2023.

You can't control what happens in the market - but you can control how you manage rate volatility and take care of your company. Equals Money is here to help you with your finances so you can spend less time worrying about rates and more time growing your business.